Instruction
First, give the wife more time than usual. It was during this period laid the Foundation for future relations of the family – man, woman, and child. For the birth of a hardy and healthy baby my wife need to provide psychological comfort.
Secondly, you need to realize that the waiting period of the child, the woman begins to perceive the environment, leisure, work, environment. Daily tell her compliments, to underline its achievements and successes.
Sometimes a pregnant woman thinks that her husband lives with her solely because of the child. At such times, you need to calmly and confidently speak about the opposite, most importantly, that you were calm. Usually such conversations have a beneficial effect on pregnant women and they return a good mood.
Of course, it is difficult to change their way of life suddenly. Now you have to control their words and actions, any careless word can be traumatic for a pregnant wife. Such words include jokes for the wife it can be a real grudge. This is especially true of girls with fragile self-esteem. Avoid irony as regards the appearance of the wife, and so it is sensitive to changes in its own body.
At home try to spend as much time as possible. The baby in the womb, equally responds to the voices of moms and dads. Pat the belly of his wife and talk with not born child from the first months of pregnancy.
Avoid quarrels and conflicts, does not clarify the relationship. Any negative emotion is contraindicated in pregnant affected her nervous system.
Discuss their difficulties and challenges with colleagues at work, friends or relatives, try to come home after work just in a good mood. Pregnant inclined to dramatize the situation and making myself crazy worrying doubt.
To help his wife adapt to her new condition. If health permits and there is no threat of interruption of pregnancy, go with her to visit friends, go on nature - intimate conversation with nice people will bring many benefits. Try to protect the wife against viral diseases. Do not invite sick people home and avoid crowded places during epidemics.
Split with the wife chores around the house. Help her wash, iron, take cleaning. Ask her opinion, praise, attract relatives. They must be delicate and tactful.
If waiting for a baby has become an obstacle to travel on the sea, for example, or buying a new car due to financial costs, don't tell your wife about it. Psychological comfort during pregnancy is important and expensive purchase and the rest can be postponed for a later time.
Go with wife to the doctor's visits, attend ultrasound. Discuss the coming of the birth of a child, schedule a meeting from maternity hospital, invent a name.
If the wife is forced to spend a period in hospital, to preserve, to visit her daily. Let her feel your support even in this difficult period, teach her a favorable outcome. The thought is material.
Useful advice
Organize joint trips to the cinema, walking around town, trips. In the first two trimesters can go to sea.
Advice 2: How to treat my husband to his pregnant wife
Pregnancy is a difficult challenge not only for the expectant mother but also to her husband. Many husbands, even loving, attentive and caring complain that their pregnant wives have become unbearable! Constant mood swings, screaming, crying. She doesn't know what she wants in a husband tugged. Wife, respectively, Express a lot of claims husbands.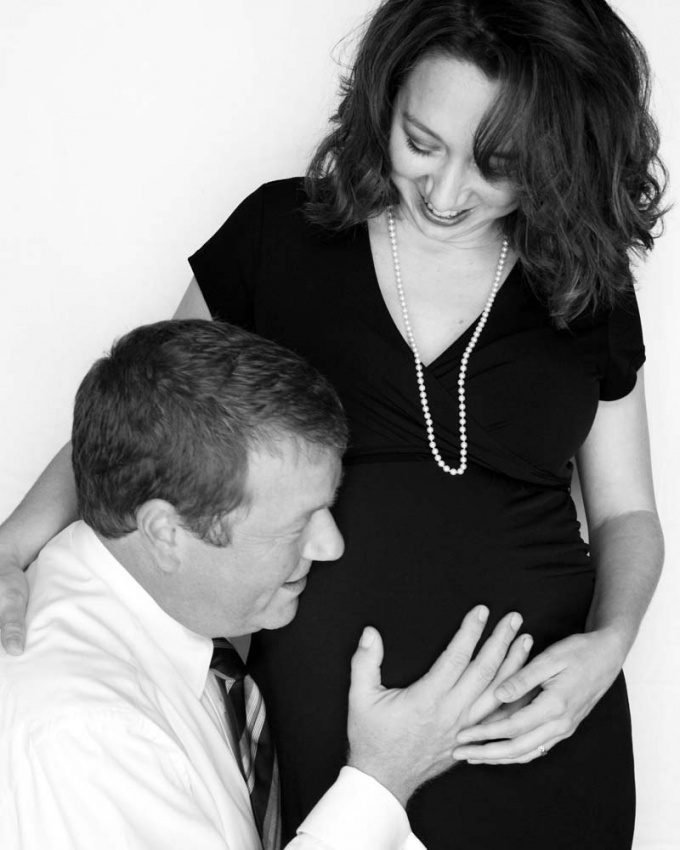 Instruction
Every
husband
of a pregnant
women should know and understand in the body of his beloved now there is a very strong hormonal changes. It is because of this to happen and the mood swings of his wife, and scandals, and tears. The woman is to blame. To accuse her of hysteria, selfishness, - all the same what to accuse the infant, who cries and disturbs sleep parents.
Some husbands resort to such arguments: "But she did when she was pregnant, didn't act that way! What is my wife like a demon possessed!" Yes, indeed, there are women who are quite easy to carry interesting position, including the same hormonal shake-up. But it's still the exception, not the rule. So to rejoice for the husbands of those women, and of marriage please understand. In the end, she became so because carrying your child!
Tolerance, sympathy, help, what is now required from the husband of a pregnant woman. It needs to be and intelligence, and generosity. Wife bad, then she needs help and support, not blame and reform. Moreover, the attempt to re with a probability of 99% will only lead to even more severe tears and recriminations.
Often there are cases when pregnant literally not go away husbands. They want to be beloved man was always there. In this case, no matter how her husband loved fishing, mushroom hunting, working in the country and other outdoor activities and meeting friends, he had better go meet my wife. And, of course, not to grumble, not to accuse her of selfishness! Instead, it is necessary often to repeat that he's near her there's nothing to fear, everything will be fine.
The husband should take all possible measures that a pregnant woman is not subjected to excessive loads, the more risk and have sufficient and diverse food. After all, the future mother is now literally have to "eat for two!" Take on at least part of the household chores, come and meet the wife from work.
Well, if the vagaries and mood swings of a pregnant became completely unbearable, the husband remains only to be comforted with the thought that pregnancy is not forever. After returning from the hospital with a squealing bundle in her arms, the wife will be the same as before.
Advice 3: How to behave like a husband with a pregnant wife
Pregnancy is a special period in the life of not only the expectant mother but also the father of her unborn child. Some husbands complain that pregnant wife became completely unbearable – often capricious, cry, you can make a scene literally out of the blue. Yes, the husband of the pregnant woman often have a very hard time. But right now, in this period, he must behave particularly intelligently, tactfully and carefully.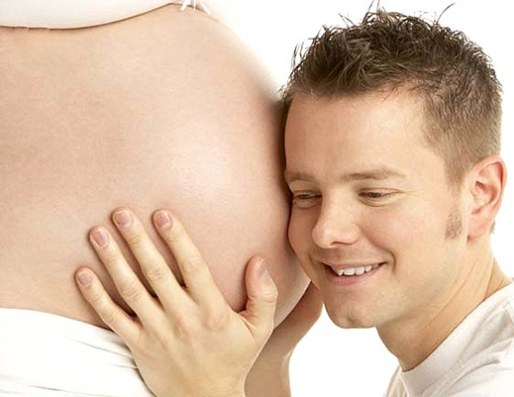 Instruction
First of all, understand that your situation is far from unique. The same problems faced by many generations
of men
before you. The fact that the body of a pregnant woman are real hormonal storm. This explains the changes in her mood, tearfulness, moodiness and even aggression. Wife maintains that is not out of spite, not because he wants to annoy you, and due to the sharp hormonal changes. Once you understand this, you will be easier to tolerate her whims. Therefore do not rebuke and do not reproach your wife, demanding to pull myself together and try to exercise Forbearance and tolerance.
Do not skimp on the good words and attention, teach her that you love her still, even more than before, because now she is carrying your child! In any case, even in jest, do not laugh at her rasplyvsheysya figure, altered gait, etc. Some women are so worried about this that they can bring themselves to real depression. They think that due to the deteriorating appearance of the men will not be able to treat them with the same love and passion. So often say to the wife that it for you are still loved and cherished.
If the upcoming birth of the first, inexperienced woman would be very afraid. It's scary and the pain that accompanies the birthing process, and thoughts, if all goes well, will not happen something bad with the child. Try delicately to dispel her fears. Inspire her confidence that everything will be fine.
Provide wife a full and varied diet, rich in vitamins and minerals. Often go with her on walks. Do not allow her to lift weights. Be sure to take at least part of homework. In a word, behave yourself as befits a caring and responsible man, future father of the child!
Advice 4: As not to upset his pregnant wife
The period of carrying a child is always a difficult period in the life of any woman. Her every day more and more difficult to travel and do the ordinary everyday work, the body changes, there are serious hormonal changes, emotional disruptions, etc. Often in this situation men near pregnant wife does not know how to behave.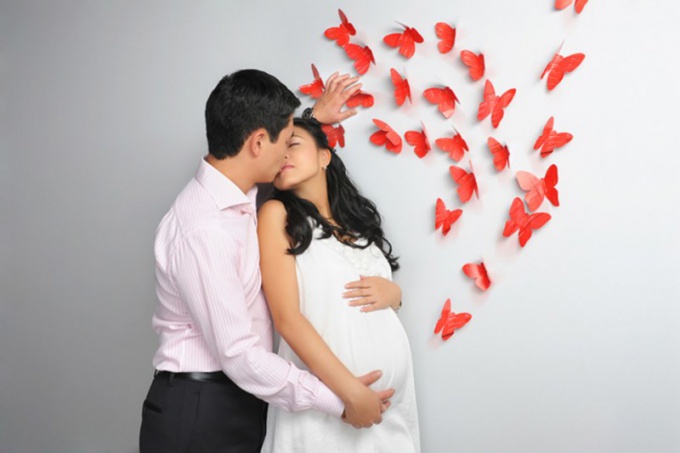 Frequent mistakes men


Usually, there are two extremes in the behavior of men at this time. The first is trying to avoid his wife, not even physically, but rather emotionally. This is reflected in the desire to stay away from her, do not attempt to provide psychological help, finding the cause of her bad mood. But the woman, especially in this situation, I want attention and care, it is much easier to overcome your problems by saying them out loud. It's vital to her life and emotional state was interested in, the more beloved man. Therefore, such behavior will not bring anything good.

The other extreme is overly Intrusive sympathy and participation. The husband begins to treat his pregnant wife like a patient, takes care of and cares for her, completely deprived of independence. It is often more frustrating than a lack of attention, as the obsessive care that makes feel inferior and becomes annoying. Therefore it is best to maintain a balance between these two States.


The correct behavior


First, we should not forget that the woman in the situation often feels fear. Even unfounded suspicions seem to be significant, and so the real problems can be generally insoluble in the eyes of the pregnant woman. She is very worried about the baby, worried about the birth itself, their consequences, the lack of milk and many other things. So the daily calm wife, even if it outwardly seems calm, become a support for her. Find time to learn about her condition, her thoughts, encourage, and soothe.

Should be particularly careful with daily use. Primarily from men requires careful attention to the condition of his wife. Observe it, identify which of her cases are easy and which aren't. Help where it is really required. Don't forget that every month your wife is becoming more weak and vulnerable and in the most recent months, she may need your help even in the most ordinary Affairs.

Do not skimp on the affection and praise. It is a good rule to abide by in everyday life, and during pregnancy, promoting will be very useful. Tell her compliments, encouraging words, support, emphasizes that she's a beautiful woman, an excellent hostess, a good wife. Admire her, focusing on cleanliness, comfort, delicious dinner, or her beauty, not the kind of work she wants.

Try to learn to speak women's language, i.e. to convey emotion, not just a set of information. For women information secondary, much more important for her sympathy and empathy. Worry and rejoice together with his wife, while being a man who not only experiences, but also solves problems as they arise. The husband should begin to get upset with his pregnant mate, and then do everything that such a reason for her experiences that have occurred.
Advice 5: How to understand pregnant wife
Feelings of a woman who learns that she is expecting a child, unforgettable. Now, it would seem, remains peacefully and happily expect a baby. But time passes, and bringing joy and sorrow. And to bring tears to the mother-every little thing. At the same time suffering not only she, but close. How to understand a pregnant wife?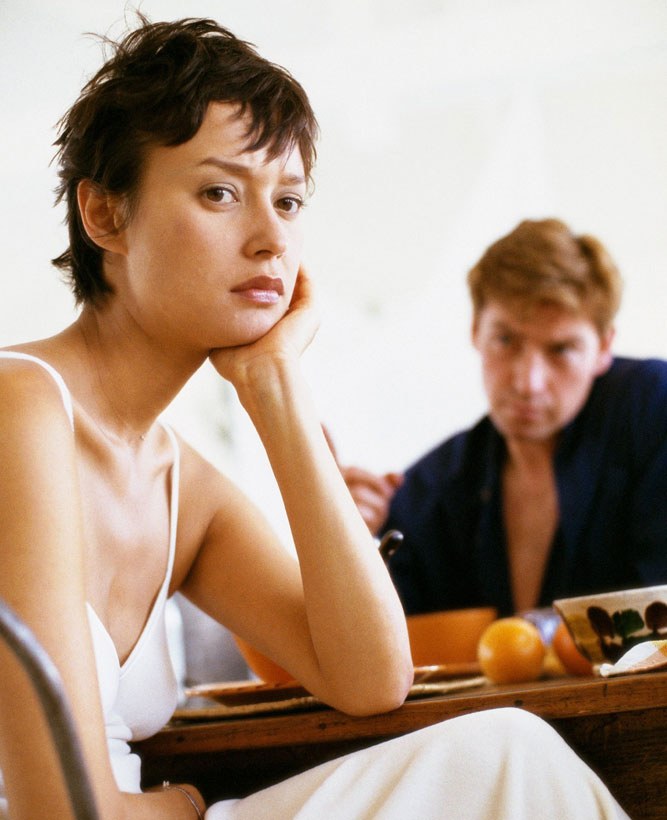 Instruction
Sometimes you begin to feel that your pregnant wife seemed to have changed. She then angry, then crying for any reason. Digging in yourself, in your behavior, arranges the argument in a vacuum. In General, you will always find a cause for resentment in the environment or behavior of other people. Believe me, this situation has arisen for many couples who are expecting a baby. Try to understand that an expectant mother and she is not happy to their whims. Just during pregnancy hormonal changes women. This causes increased susceptibility to external factors. Means that directs the behavior of the spouse does not spoil the nature. Remember, all expressed in the hearts, with tears and bitterness, not dictated by her mind and hormones. After some time, the wife will calm down and be ashamed of itself offensive. Step on a man's dignity for the sake of peace family, embrace the future mommy and tell me that you still love her.
A pregnant woman requires special attention and care. Without that (in her opinion), she is offended. And resentment degenerated into a quarrel. Interested in the health of his wife, more help around the house. Ask your spouse about the pregnancy, more often ironed tummy, talk to the baby. This will help to awaken fatherly feelings and attachment to the child. It will be easier to understand the mother.
To write off all the hormones would be wrong. Sometimes a woman is just not enough maternal care. Resenting and scandals, not wanting to grow up, this way she is trying to attract the attention of a spouse, to find that care from him. Talk to your wife. Experiences of a pregnant woman cause discomfort not only her family, but to the child. Go together on reception to the psychologist to help his wife to understand themselves, to make the waiting time of a baby joyful and happy.
Advice 6: Is there any justification for the man who abandoned his pregnant wife?
In life there are things that sometimes even frightening to think about. For some people family is a quiet Harbor, where it's always warm and cozy. But spouses don't always manage to keep my family together.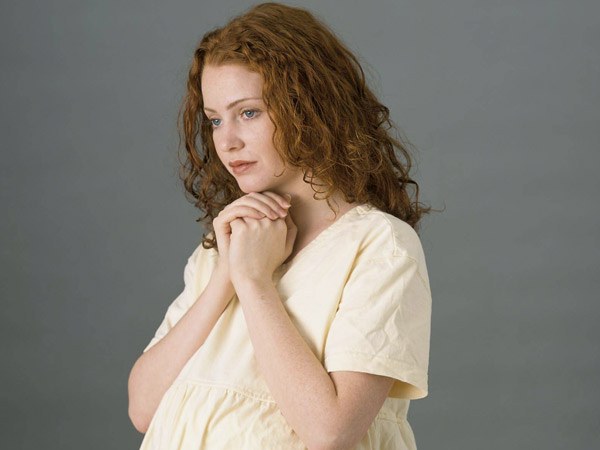 When a family ruptures – it is always sad, but that's life, and we need to treat it with understanding. There are many reasons for loving people part. Somehow, people are most likely to be on the side of the wife, believing that divorce is a very difficult test for women. If a man throws his pregnant wife, then surrounding not only be on the side of his wife, but strongly call the man a "coward".
Whether to judge the man who abandoned his pregnant wife?
The situations are different, and to consider all the men who leave pregnant wives, scoundrels, not worth it. Yes, this situation is sad, and someone wants to sympathize with the woman. However, it is worth remembering about the nature of women, because very often plays a huge role in maternal instinct that overrides all other senses.
Often the situation when the husband does not want child at this particular moment, directly informs his wife, but that contrary to his opinion decides to conceive a baby. Such a man is sometimes forced to leave the family. After all, family is mutual respect, when each spouse is considered a second opinion, and if opinions differ, they are trying to find a compromise, and not to put before the fact.
During pregnancy women often behave too emotionally, so some men just can't handle stressful situations that arise in the family, and go.
Also, there are times when in the family there is discord and in order to hush up, the woman decides to "fix" her husband's child. This is a very naive misconception. Yet no woman could keep a man, the presence of a common child. In such situations the fault in the first place because she knew that now was not the time for a child, but has stubbornly carried out their plan to keep the family together come what may.
In doing so, a woman just needs to be prepared for the fact that she alone will have to raise a baby, as a cracked relationship is not glue.
The look on the woman's side
From the point of view of women, of course, the man throwing his pregnant wife, acts like a monster for whom nothing is sacred. However, if you think about it, is it possible to force a person to love someone through the force? If the man loves the woman, in most cases, it will be indifferent to the child. Nothing in this family is not good.
Perhaps the woman would have been easier if the man left her after a pregnancy, to avoid unnecessary stress, but men rarely think about it. Of course, the pregnant woman throws husband ceases to respect him as a man, and, most of all, her heart is filled with hatred for him. From her point of view - this is true, but unfortunately, one can not force them to love or to live with unloved man. Before you take offense at a guy, think maybe his act he saved you both?
Advice 7: How to behave when wife is pregnant
Pregnancy is not only important but also quite difficult period of time for the expectant mother. The expectation of the child is making significant adjustments in life, and sometimes it completely changes. These changes affect the future of the father. Often men are lost and do not know how to behave with his pregnant wife.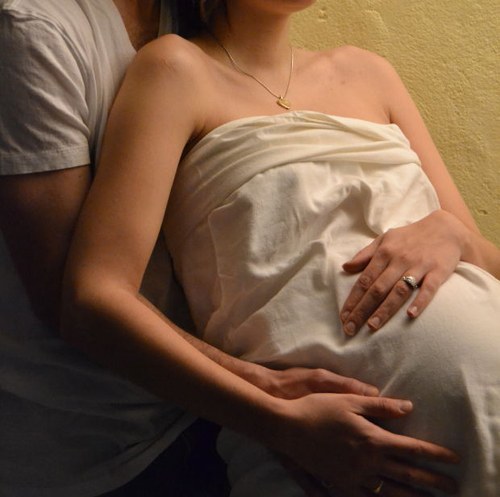 Instruction
Nervous system pregnant women has high sensitivity. The expectant mother becomes overly emotional and irritable. Frequent mood swings, tears and tantrums – all this is a consequence of the hormonal surges in a woman's body. Surround his wife with care and attention. Treat her with tenderness and understanding, eliminate stress and anxiety, because psychological condition of wives transmitted to the baby.
Make sure that his wife is providing qualified medical care. In advance to consider all possible options and select the most suitable maternity hospital. If you doubt the competence of the doctor consult to another specialist. It will be superfluous, because you care about the health of his wife and your unborn child. But don't go to extremes, changing one doctor after another.
Possible meet the wife from work by car. Riding in crowded public transport is unlikely to add health for her and the baby. Help her with household chores. The abdomen becomes large, and the expectant mother is already hard to do the work on the farm. Support and take part of the responsibility.
During pregnancy increases the load on the back. Gently make my wife a light relaxing massage and knead the feet.
Another important point is the intimate relationship. Some men fear that sex can hurt the baby. It is not, the child is protected by amniotic fluid and a thick muscular wall of the uterus. If there are no medical contraindications, there is no reason to abandon an intimate relationship. Most importantly, be extremely careful and gentle with his wife. Make love in position, eliminating pressure on the abdomen. A few weeks before birth, an intimate relationship should stop, as they can trigger premature birth. Nine months will pass quickly, and long-awaited joy of seeing the baby will outshine all the difficulties and anxiety of pregnancy.