Instruction
Today on the streets of Moscow you will meet more visitors than natives, especially since some of these moves on the streets of the capital on the machines. Therefore, to get an idea about the Moscow style of dress, watching the street crowd, is difficult. A man who grew up in the province and has lived in Moscow for decades, can keep its original provincial style, which is commonplace for him.
Born and raised in the capital people have a feeling that it's at home, so the usual people who are not associated with show-biznesum and whose profession does not belong to the creative, prefer expensive, but practical clothing that would not have been the brand too, because even in Moscow the air is very polluted. White coat after two or three trips around the city already turns grey. Status clothing practical colors and colors and can be worn longer and sits better.
The specifics of the major cities has an impact on street fashion. Even those who work in offices where the dress code requires high heels in the street prefer to wear shoes with a low heel or none at all. In addition, in winter the streets strew a reagent, which during the month can ruin any shoes, so boots with heels for 15 thousand few dresses in this season.
Alien to the ordinary Muscovites and lurex with rhinestones, which is so like to wear South provincial girl who arrived in the capital. Summer, of course, the streets become colorful from the bright hues of summer outfits, but Muscovites here can be distinguished by a well-groomed appearance, stylish and original clothes made of natural fabrics.
In any case, if you have the taste and sense of style, ability to dress according to the situation, you can be taken for a local resident in Moscow, and in Paris.
Advice 2 : How to dress in Paris
The capital of fashion dictates its own laws around the world. In Paris go to all those involved in the fashion industry, ranging from the famous top-models and ending with Carrie Bradshaw, the main on-screen fashionista from Sex and the city". No wonder everyone who follows fashion trends, before journey to France, the question arises: what to wear? I want to look as elegant as the French, and at the same time not to overdo it and not to turn into a "Russian doll", as disparagingly referred to as Europe's heavily rouged our compatriots.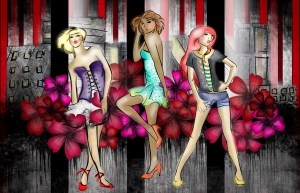 Instruction
The first distinguishing feature of Parisian - scarf. This accessory is built into the cult, and in winter and summer in the French capital to meet men in an elegant muffler or girls in a miniature mixed gas flying scarves. In cold weather on the inhabitants of Paris could not be hats, a warm coat or shoes, but a thick wool scarf, wrapped multiple times around the neck, will be required. As a rule, scarves and handkerchiefs are combined with anything, and often even become a hair accessory, belt or bag.
Parisians joke that the Russian and Japanese tourists are easily identifiable in a crowd by wearing high heels. Despite the abundance of gorgeous shoes in the shop Windows, in the daily life of the French cost comfortable shoes without a heel. Women prefer flat shoes, worn with jeans and dresses (sometimes together with dress, jeans or pants, ballet flats). Summer flip-flops or flip-flops, of course, not the beach, and the street. This fashion is caused by the convenience: Paris - a great city to walk on it in heels gets tired quickly, especially in the historic centre, paved.
As in most European cities, Paris all have been already moved to the comfortable clothes from natural fabrics. Cotton, linen, at a certain level of wealth, silk and cashmere. As a rule, the everyday style of Parisians - shirts, shirts or dresses quiet tones of beige and gray tones, with some bright accent in a red scarf, or purple handbag. The pretentiousness here is not tolerated, so things thickly strewn with glitter, sequins, gold or silver tones in Paris .
Note
- Remember that in Catholic cathedrals and churches to the appearance of the visitors are not so strict as the Orthodox. In the temples you can go in jeans and shorts.
Useful advice
Dress code in Paris is not even in the most popular places of entertainment - cabaret "Moulin Rouge". Some tourists go there after a day of exploring the city, not changing clothes, in sneakers and jeans. However, the bulk of the public still wearing dressy: cocktail dresses, shirts and pants.
Advice 3 : Where to buy clothes for tall girls
Selection of clothing for tall girls – not an easy task. Many garment manufacturers somehow think that tall women who wear size clothing since 48. But it is not.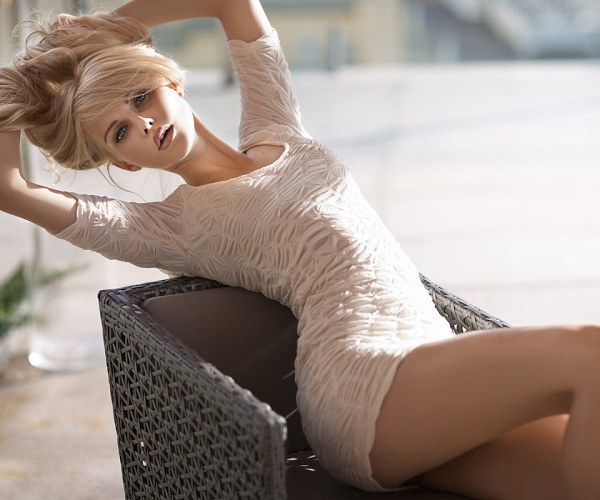 Indeed, the high the fair sex have a hard time selecting appropriate clothing. The main problems of a tall fashionista - short sleeve, especially outerwear, short pants length and fit of the dress at the waist. In the latter case, the waist usually sits higher than it should be.


Why tall women find it hard to find clothes


Basically the whole range of clothing designed for the average height. In recent years, leading position in the supply of clothing to Russia is China. Many manufacturers open their representative offices in China, as the manufacturing and labor are much cheaper there. And all merchandise that is not certified, the Chinese sew their patterns. According to official data, the average height of Chinese – 155 cm in women and 156 cm in men. In Russian shops are very a lot of counterfeit apparel made in China, though often of good quality. That is why high women, unlike fashionistas with secondary growth, it is sometimes so difficult to find clothes that would be perfect to sit on their figure.


Dress tall women


In Russia, apart from China, supplying clothing many European brands, including Belarusian, and very good quality. Look clothing high fashion should be among them. Very popular clothing company Leggy is a Belarusian brand of clothing, producing models especially for the ladies with high growth. This brand has already well established itself among high women. All the clothes are sewed from high-quality imported materials
on modern equipment. In the stores of this brand you can find clothes from size 42 and trousers on the Russian growth 180-188 to see the Clothes of this Belarusian brand can be purchased in retail stores as well as online delivery
all over the country.

Speaking about Belarusian brands, tall fashionistas should pay attention to another brand of a neighboring state - lakbi at. This brand has a very big range of clothing for high. It will certainly please many fashionistas.

Online shop Long Tall Sally sells clothes especially for tall girls. This trademark for more than 30 years developing collections for tall girls, with all the features of a custom shape. Retail stores are in the USA and the UK. In Russia, the delivery time is 10 days. Also the online store presents a wide selection of European brands.

Those who are crazy about denim, you should look for the suitable jeans for brand Westland. The brand offers models up to a size 36!


Do I need to hesitate tall


Many girls, having a tall, shy features, and for good reason! High girls drawn all the attention, and members of the opposite sex in particular. Only the tall girl can count on a career as a model. Be ashamed of such beautiful data, you do not need to stress that choosing the right clothes. Feel free to wear heels and trousers, they highlight the striking length, excellent
feet. Good shopping!