You will need
- bleach;
- cleaning of carpets;
- air freshener.
Instruction
Remember the last time I did the repair of your family elders. If a very long time, and you can't even remember when, and get rid of the smell is to glue Wallpaper, paint the Windows and floors. Usually after that the smell stops bothering.
But one room repair is clearly not enough. Dilute some bleach in water and wash all cabinets, nightstands and wardrobes on all sides. Things also need to wash again, because they've had time to absorb all unpleasant odors. Dry linen in the street, at the same time, it also will erode.
Guide the treatment of all carpeting in the house. Preferably wash them outside with a powder or give the flooring dry. If this is not possible, by any means). Dissolve it in water, apply the foam on the carpet and carefully RUB. Allow the product to dry and vacuum it on both sides.
Don't forget to spend "audit" all of the kitchen cabinets, throw out all the junk and spoiled food. Pour grits in new bags and tie. Cabinets be sure to treat with a solution of bleach and only then play everything in its place.
Ventilate the room several times a day, and in the warm time of the year to keep open a vent or window. Help and air with function of ionization, it is somewhat refreshing premise and does not allow air to stagnate.
Get an air freshener, preferably an automatic. As modern aerosols not only knock down the odor, but eliminate it in your home will be pleasant aroma and comfort.
And of course, clean, and old smell will leave your house. Also help the elderly to perform personal hygiene procedures and wash their clothes regularly, because it is difficult for them to do everything yourself. Be patient with the elderly.
Advice 2: How to get rid of the odor of the fur
Over time, the coat gets an unpleasant odor. To get rid of it, contact a professional dry cleaning. But if you have no such opportunity, remove odours in the home.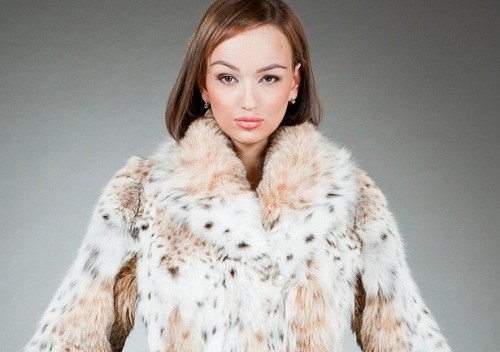 You will need
Detergent, potato starch, vinegar, coffee beans.
Instruction
Hang the coat on a hanger and move to the balcony in the freezing weather. If you live in a private house on the street. Leave the clothes for a few days. Then dry the fur at room temperature. Not recommended for drying coats appliances - product may lose shape. With freeze you can remove even stubborn odours.
Prepare a soapy solution. Pour into a container of warmed water, add a small amount of neutral detergent, e.g., shampoo. Put fur on a table so that you feel convenient to clean it. Dampen a sponge in the soap solution, press and swipe in the direction of growth of hair. Then wipe with a damp microfiber cloth. Thoroughly dry the fur.
Use potato starch or talcum powder to remove the unpleasant odour of fur. Spread the fur on a flat surface and sprinkle evenly with adsorbent. Leave in this position for 2-3 hours. After this time clear coat to the car cleaner or brush.
Put the coat on a flat surface and wipe with a cloth moistened with 9% of th vinegar. When done, hang the clothes on hangers and air dry. Completely dried out gently comb fur in the direction of growth of the pile-toothed comb or a special brush, which you can buy in the store for Pets.
Spread the fur on the table so that they are pleasant to handle. Grind roasted coffee beans in a coffee grinder and sprinkle with fur. Then roll clothes and pack in a plastic bag. Leave for a day. After this time, shake coat and hang in the fresh air. This method is not recommended for cleaning light furs. Otherwise, the product will remain spots.
Advice 3: How to get rid of the smell of old age
In most cases, the "odor of old age, "that is a stale musty smell comes not from the old, and old things from the bad ventilation of the room. Elderly people are afraid to catch a cold, so the vents open is very rare. And, of course, it is hard to keep clean their homes and household items.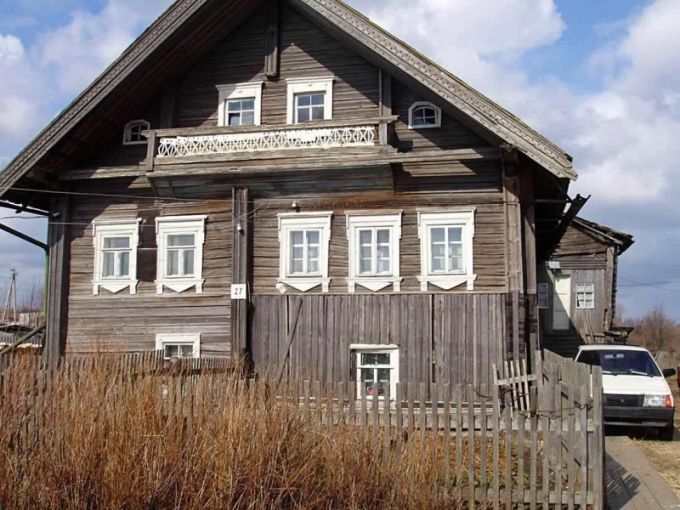 You will need
- Wax candles;
- oil burner;
shower gel;
liquid for wiping;
- cleaning products for furniture, floors.
Instruction
Light a wax candle and walk across the apartment, avoiding every nook and cranny. Leave a lighted candle in a very bad smelling place for a few hours. Instead of candles you can use incense sticks. Okuribito light up and smoke all over the apartment. A great way to quickly get rid of the unpleasant smellis to burn the paper. Take old newspaper, crumple into a ball and ignite on the plate. The smoke will "eat" the smell.
Help an old person to perform hygiene procedures. After 60 years of hormonal changes that causes a change in the smell of the body, usually not for the better. He old man is not very feel, as the acuteness of smell also declines with age. Sometimes, entering the pension age, the person may lose interest in life, to myself, my mind ceases to care about cleanliness. Try to insist on a daily morning shower, buy the old man a good loofah and a fragrant shower gel. If the health condition does not allow an elderly person to independently perform such procedures, help him, regularly rubbing his body boiled with water, acidulated with vinegar, or special chemist fluid.
Buy a few pieces of fragrant soap, cut them into small pieces and put in cabinets, on shelves – the smell will stay for very long. Replace soap with time on the fresh and the old pieces to use as directed. Make pads of aromatic herbs and place them in separate rooms.
Deal with old clothes. Many elderly people are literally "drowning" in it. To throw excess prevents senile avarice, and to keep things in order, time to clean and wash, the elderly can not. Old things smell bad, that smell is impregnated with their host, the apartment in which he lives. Select a few things that an elderly person often wears off and hang them separately. Thoroughly wash or give them dry air on the balcony. Ensure every thing is not worn for longer than three days. The rest of old unwanted clothes better to throw.
Buy aroma lamp and a set of aromatic oils. Wash your floor with the addition of essential oils. Arrange around the house saucer with ground coffee, change them every day for several days.
Give in cleansing old carpets and kilims are often the culprits of bad smells. Clean the upholstery of upholstered furniture with special tools. Peristerite all curtains in the apartment using the air conditioner.
Buy ozonator - it is very refreshing apartment, kills all odors and disinfects the air. If all of the above doesn't help then there is only the repair with a plywood Wallpaper and replacing the flooring.
Advice 4: How to get rid of bone in the throat
Fish, be it boiled, fried or smoked very useful. This is truly a valuable product, which contains large amounts of vitamins and minerals necessary for your health. But this at first glance, safe dish can bring a lot of trouble, and undetected small bone will appear in the throat.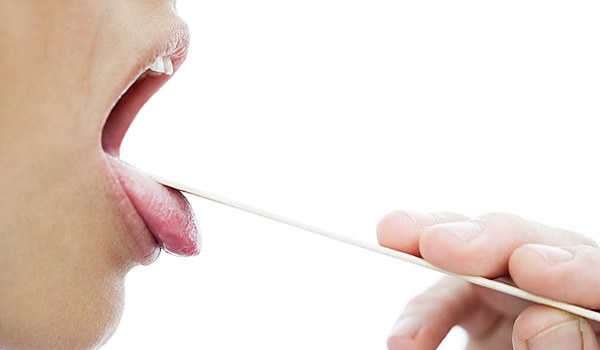 You will need
- rye or stale bread;
- liquid honey;
- candle wax or tweezers;
- snuff or black pepper.
Instruction
Once you felt a sharp pain in the throat after eating a piece of fish, try to immediately take a piece of rye bread (can be replaced with a crust of white or stale bread), and without chewing it to the end, swallow. Edge grain piece will hook a fish bone, and it will take place in the esophagus. This method is one of the most effective and proven ways used by most people.
If the bread is not helped to push the fish bone, come to the aid of the usual liquid honey. Dial a tablespoon of honey and slowly eat, at the same time try to actively work the muscles of the throat. Honey comes in contact with fish and bone will help to lower her larynx. If it becomes harder to breathe, call an ambulance.
Stand before a mirror and look closely at the larynx. If the fish bone is in sight, you can use the following method: take a wax candle and light. Squeeze his finger a few drops of wax, and until it is completely frozen, gently press down on the bone. Wait until the wax hardens, carefully remove the bone from the throat. You can also use a pair of tweezers, which should be disinfected before use.
Also can help of snuff, which because of its sharp odor causes severe sneezing. Smell this tobacco, it will help to get rid of the stuck in the throat fish bone. You can also use regular black pepper, which causes a similar effect. But in this case you should be cautious if you or your child are allergic.
Useful advice
There are a few simple rules at the table that will help you to avoid such troubles, like a fish bone in the throat. First, never talk during a meal. Take the time to eat a serving, even if you are at this moment very hungry, see each piece for the presence of bones. Do not read a book or watch TV during the meal.
Advice 5: How to get rid of bed bugs forever
Bugs
– everyday blood-sucking insects that feed on human blood. They live long enough and reproduce with great speed, so destroying them is not easy. Bed bugs poison powders, trying to suck the cleaner out mattresses inhabited by them, but after a few weeks the little bloodsuckers appear again.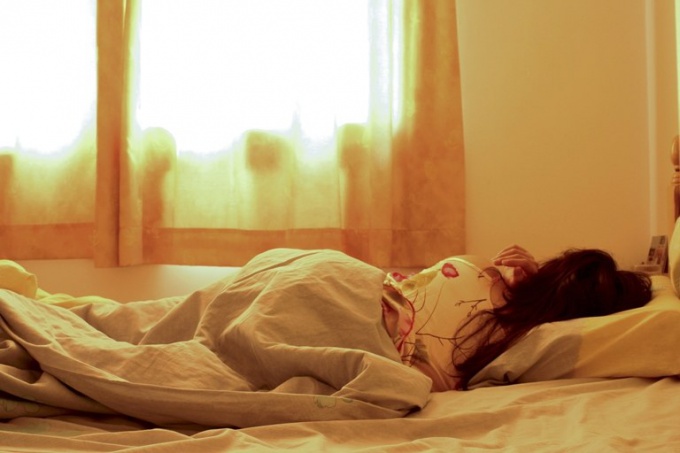 You will need
- Laundry soap;
- vinegar;
- wormwood;
- Malathion;
- cigarette;
the number of specialists in the destruction of insects.
Instruction
Since ancient times, bed bugs have plagued people of its vicinity, so our time has preserved many folk methods of dealing with them. Carefully clean the whole apartment with the usual soap – the bugs can't stand its smell. They do not like, and wormwood. Place sprigs of this plant under the mattresses, window sills, chairs and sofas, they are scattered on the floor. If you stumble upon a nest of bedbugs, pour the vinegar.
Buy Malathion. According to the instructions, you need to dilute it with water, and of a yellowish fluid, it will be transparent white. Open Windows wide, take a paint brush and brush tool. Then close the Windows tightly, take away children, Pets and houseplants and go for a few days, to relatives, to the fate of bed bugs is not befell you. A few days later, blood-sucking insects will not pester you.
If you have bed bugs are found exclusively in one place, for example, the sofa that you have transported yourself from the country, it will be easier to get rid of already employed piece of furniture than to lead with bedbugs ongoing war.
Poor, but resourceful students come up with their own ways of dealing with bedbugs. If you are one of them, at least in spirit, you can try the following method. Invite friends, buy cigarettes, come home, caulk doors and Windows and start to smoke. When Smoking you get bored, rip up some cigarettes and put the tobacco in the slot. After this attack, the bugs will leave your inhospitable apartment.
If you want to get rid of bed bugs, but want to reduce the inconvenience that will cause them to you baiting, hire professionals that will treat every nook and cranny of your apartment. Some organizations even work with specially trained dogs that can find bed bugs nests. Before you choose a company that you trust to clean the home, do not forget to read online reviews about their work.
Advice 6: How to get rid of odor from armpits
The unpleasant smell of sweat can be caused by a number of reasons. However, to cope with this disease is possible if to observe simple rules of hygiene, and useful tips. Do not forget that perspiration is a natural process. But with the microorganisms that reside in the sebaceous glands and cause an unpleasant smell, must be combated.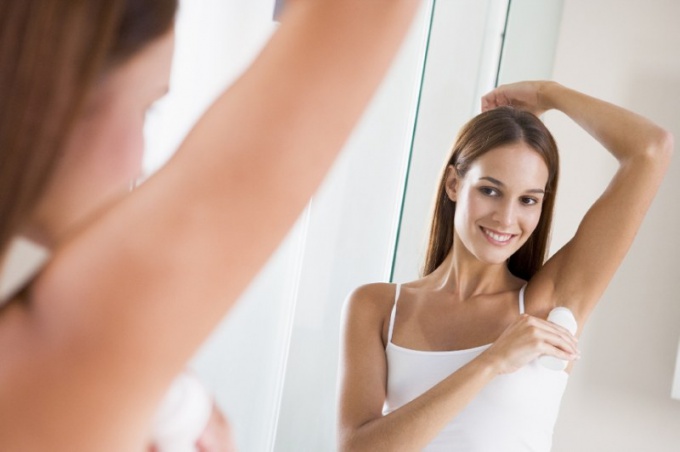 Instruction
Watch your diet. One of the main reasons for bad odor from armpits is a violation of metabolism. Eliminate from your menu of fried, fatty and sweet food. And limit alcohol.
Deodorants - advanced protection against odor sweat. Don't rule out the possibility of using these funds. Different antiperspirants contain bactericidal and disinfectant components which destroy odor and prevent the reproduction of microorganisms. When buying such tools pay special attention to their composition. The most famous ingredient is triclosan. It is not very useful for the skin, but more effective. Herbal formula, for example, farnesol is also often a part of deodorizing preparations. It gently protects your skin from unpleasant odors, but less effectively.
Lotions anti-sweat. These cosmetic products pleasantly refreshes the skin and eliminates unpleasant odors of the armpits, destroying harmful microorganisms. Be careful when using alcohol-based lotions, since many of them contain in their composition - alcohol, which can cause allergic reactions and irritation.
Deodorant and talc powder. These funds have excellent absorbent properties and are suitable for use even in hot weather. Note: talc powder and anti-sweat not suited to owners of dry skin type.
If you have sensitive skin, stop your choice on the emulsion creams. They effectively eliminate the odor from the underarms and contain antifungal and antibacterial substances. Their only disadvantage is a white residue on clothes.
Deodorants with the consistency of the gel is also perfect for sensitive skin types. In addition, they are a great tool in the fight against unpleasant smell of sweat.