You will need
- bleach;
- cleaning of carpets;
- air freshener.
Instruction
Remember the last time I did the repair of your family elders. If a very long time, and you can't even remember when, and get rid of the smell is to glue Wallpaper, paint the Windows and floors. Usually after that the smell stops bothering.
But one room repair is clearly not enough. Dilute some bleach in water and wash all cabinets, nightstands and wardrobes on all sides. Things also need to wash again, because they've had time to absorb all unpleasant odors. Dry linen in the street, at the same time, it also will erode.
Guide the treatment of all carpeting in the house. Preferably wash them outside with a powder or give the flooring dry. If this is not possible, by any means). Dissolve it in water, apply the foam on the carpet and carefully RUB. Allow the product to dry and vacuum it on both sides.
Don't forget to spend "audit" all of the kitchen cabinets, throw out all the junk and spoiled food. Pour grits in new bags and tie. Cabinets be sure to treat with a solution of bleach and only then play everything in its place.
Ventilate the room several times a day, and in the warm time of the year to keep open a vent or window. Help and air with function of ionization, it is somewhat refreshing premise and does not allow air to stagnate.
Get an air freshener, preferably an automatic. As modern aerosols not only knock down the odor, but eliminate it in your home will be pleasant aroma and comfort.
And of course, clean, and old smell will leave your house. Also help the elderly to perform personal hygiene procedures and wash their clothes regularly, because it is difficult for them to do everything yourself. Be patient with the elderly.
Advice 2: How to get rid of the odor of the fur
Over time, the coat gets an unpleasant odor. To get rid of it, contact a professional dry cleaning. But if you have no such opportunity, remove odours in the home.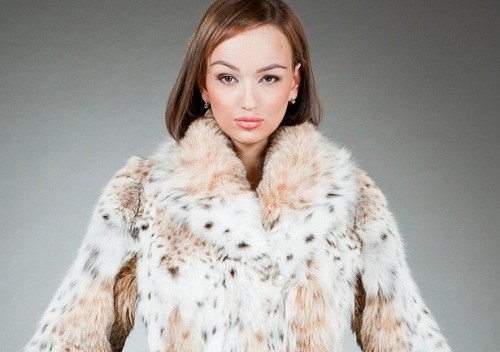 You will need
Detergent, potato starch, vinegar, coffee beans.
Instruction
Hang the coat on a hanger and move to the balcony in the freezing weather. If you live in a private house on the street. Leave the clothes for a few days. Then dry the fur at room temperature. Not recommended for drying coats appliances - product may lose shape. With freeze you can remove even stubborn odours.
Prepare a soapy solution. Pour into a container of warmed water, add a small amount of neutral detergent, e.g., shampoo. Put fur on a table so that you feel convenient to clean it. Dampen a sponge in the soap solution, press and swipe in the direction of growth of hair. Then wipe with a damp microfiber cloth. Thoroughly dry the fur.
Use potato starch or talcum powder to remove the unpleasant odour of fur. Spread the fur on a flat surface and sprinkle evenly with adsorbent. Leave in this position for 2-3 hours. After this time clear coat to the car cleaner or brush.
Put the coat on a flat surface and wipe with a cloth moistened with 9% of th vinegar. When done, hang the clothes on hangers and air dry. Completely dried out gently comb fur in the direction of growth of the pile-toothed comb or a special brush, which you can buy in the store for Pets.
Spread the fur on the table so that they are pleasant to handle. Grind roasted coffee beans in a coffee grinder and sprinkle with fur. Then roll clothes and pack in a plastic bag. Leave for a day. After this time, shake coat and hang in the fresh air. This method is not recommended for cleaning light furs. Otherwise, the product will remain spots.
Advice 3: How to get rid of bone in the throat
Fish, be it boiled, fried or smoked very useful. This is truly a valuable product, which contains large amounts of vitamins and minerals necessary for your health. But this at first glance, safe dish can bring a lot of trouble, and undetected small bone will appear in the throat.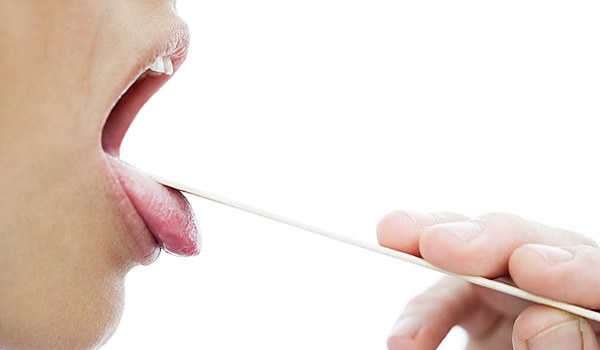 You will need
- rye or stale bread;
- liquid honey;
- candle wax or tweezers;
- snuff or black pepper.
Instruction
Once you felt a sharp pain in the throat after eating a piece of fish, try to immediately take a piece of rye bread (can be replaced with a crust of white or stale bread), and without chewing it to the end, swallow. Edge grain piece will hook a fish bone, and it will take place in the esophagus. This method is one of the most effective and proven ways used by most people.
If the bread is not helped to push the fish bone, come to the aid of the usual liquid honey. Dial a tablespoon of honey and slowly eat, at the same time try to actively work the muscles of the throat. Honey comes in contact with fish and bone will help to lower her larynx. If it becomes harder to breathe, call an ambulance.
Stand before a mirror and look closely at the larynx. If the fish bone is in sight, you can use the following method: take a wax candle and light. Squeeze his finger a few drops of wax, and until it is completely frozen, gently press down on the bone. Wait until the wax hardens, carefully remove the bone from the throat. You can also use a pair of tweezers, which should be disinfected before use.
Also can help of snuff, which because of its sharp odor causes severe sneezing. Smell this tobacco, it will help to get rid of the stuck in the throat fish bone. You can also use regular black pepper, which causes a similar effect. But in this case you should be cautious if you or your child are allergic.
Useful advice
There are a few simple rules at the table that will help you to avoid such troubles, like a fish bone in the throat. First, never talk during a meal. Take the time to eat a serving, even if you are at this moment very hungry, see each piece for the presence of bones. Do not read a book or watch TV during the meal.
Advice 4: How to get rid of dampness in basement
The basement of the house is very convenient because it can be adapted for a variety of needs. However, the increased humidity in the economic area is a very common problem. This leads to the destruction of the walls, cause mold and musty smell. How to get rid of dampness in the basement?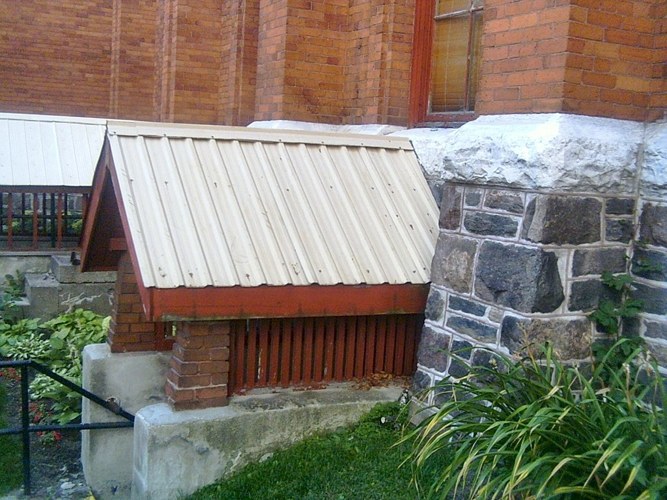 You will need
- polyethylene;
- waterproof material;
- pipes for the ventilation system.
Instruction
The reason for the occurrence of water in the basement. If it is not obvious at first sight, you will have to do some research. Take large pieces of polyethylene or other material impervious to water. Secure them to the walls, floor and ceiling of the basement so that under them did not get the air. Some days later inspect them. If water droplets appeared under the film – most likely through the walls and floor seeping groundwater. If
condensation
appeared on the film, so his source inside the room.
If water enters from the outside, you need to restore the basement waterproofing. This can be done both outside and inside. In the first case, dig street Foundation and basement walls and remove the old layer of waterproofing, which has ceased to protect from water. Then lay the new layer of waterproofing, using materials such as bitumen, roofing felt, bitumen mastic, waterproofing or Barulin and restore the landscape around your home.
The second way is to keep the premises inside is less time consuming. Purchase hydraulic cement and fill all cracks and holes in the walls and floor. After it dries paint the walls and basement floor waterproofing paint. Instead of cement material can be used "Stormiks – protection from moisture". It is designed to restore water resistance and is easily applied to the concrete surface. Among the advantages of the "Stormiks" that he is not afraid to mechanical damage, and the "heals" cracks.
To protect against moisture coming from inside the basement, will help you good ventilation. The ventilation holes must be done under the ceiling in opposite corners of the room. In the holes you need to insert ventilation tubes, one with a height of about 2 metres, another 15-20 cm on Top of their need to protect metal roofs from debris and rain. That ventilation was more effective, it is recommended to turn on an electric fan.
Advice 5: How to get rid of odor from armpits
The unpleasant smell of sweat can be caused by a number of reasons. However, to cope with this disease is possible if to observe simple rules of hygiene, and useful tips. Do not forget that perspiration is a natural process. But with the microorganisms that reside in the sebaceous glands and cause an unpleasant smell, must be combated.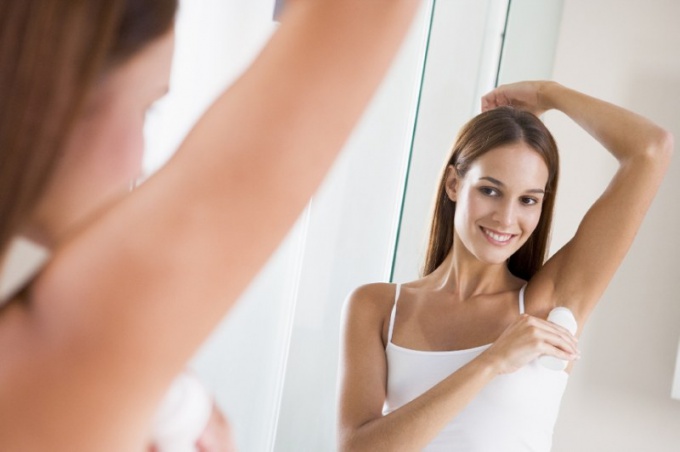 Instruction
Watch your diet. One of the main reasons for bad odor from armpits is a violation of metabolism. Eliminate from your menu of fried, fatty and sweet food. And limit alcohol.
Deodorants - advanced protection against odor sweat. Don't rule out the possibility of using these funds. Different antiperspirants contain bactericidal and disinfectant components which destroy odor and prevent the reproduction of microorganisms. When buying such tools pay special attention to their composition. The most famous ingredient is triclosan. It is not very useful for the skin, but more effective. Herbal formula, for example, farnesol is also often a part of deodorizing preparations. It gently protects your skin from unpleasant odors, but less effectively.
Lotions anti-sweat. These cosmetic products pleasantly refreshes the skin and eliminates unpleasant odors of the armpits, destroying harmful microorganisms. Be careful when using alcohol-based lotions, since many of them contain in their composition - alcohol, which can cause allergic reactions and irritation.
Deodorant and talc powder. These funds have excellent absorbent properties and are suitable for use even in hot weather. Note: talc powder and anti-sweat not suited to owners of dry skin type.
If you have sensitive skin, stop your choice on the emulsion creams. They effectively eliminate the odor from the underarms and contain antifungal and antibacterial substances. Their only disadvantage is a white residue on clothes.
Deodorants with the consistency of the gel is also perfect for sensitive skin types. In addition, they are a great tool in the fight against unpleasant smell of sweat.