Instruction
In France refer to unmarried girls "Mademoiselle", to married women – Madame. If you are not familiar with the family situation, interlocutor, focus on her age. Treatment "Mademoiselle", pronounced with interrogative intonation, is a polite way to tell whether you are using correct form. Meeting with the treatment of "Madam" is appropriate. To all men, regardless of his status, made contact sir. The reference by name is considered to be quite personal form, which should be resorted to only if the interviewee introduced himself. You should continue to use this form of the name, even if colleagues or friends are speaking to someone else. Add a form of "Madame" or "Monsieur" during the greetings, goodbyes or apologies.
Before you apply to German, learn its title, which must be added after the polite "Mr.". If you first meet a person, use "Herr Doctor." The word "doctor" has many meanings in the German language and is widely used in a different context. Adult women in Germany are called "Frau", the girls of "Fräulein". Separately, these words are only used when talking with the staff: the maids and saleswomen. During a conversation with a married lady, to the treatment of "Frau" should add the title to her husband, for example, "Frau Doktor". The alternative is the word "Gnadige" in the Russian etiquette is equivalent to "merciful" or "most Reverend". "Gnadige" should be added and when referring to an unmarried girl.
In England use treatment, "Mr.", "Ms." and "Mrs." in relation to men, unmarried and married women respectively. Added to them the names of the interlocutors, if known. English etiquette provides a more formal form of address: "Sir" and "Madam". The word "Sir" is used in two ways: as a respectful form (of child to adult, subordinate to supervisor, employee of the service sector to the client) and as a title of nobility. In the second case, you need a combination of full name. Etiquette "ladies" and "gentlemen" are used primarily when referring to the audience.
The rules of etiquette in the United States provide for similar forms of address, as in England, but they are more democratic. Young man, it is appropriate to call "young man" or "young woman". Treatment "darling" "dear" or "honey" is familiar in the Old and the New world.
In Japan, addressing to the interlocutor, use the third form of the person, not the second. The names definitely need to add the polite particle, emphasizing the respect. The most common is the word "San", "Dono" or "sama". In a friendly conversation allowable particle "kun" after the names. It should take into account the social status of the interlocutor. At work contact the parent, explaining his position.
Note
Find out in advance about the forms of treatment adopted in the country you want to visit. European can quickly forgive the foreigner mistake, and in the Arab countries, the error can significantly damage relationships.
Useful advice
Consider non-verbal rules of communication. Addressing the German, do not keep hands in pockets and talking about the Japanese, should show a hand on his chest, and nose.
Advice 2: How to deal with men
The relationship is very difficult. In addition, with our heads crammed with all sorts of stereotypes, women and men, yet very different creatures. So easy to make mistakes in relationships - and so difficult to find then a common language. But if you follow a few simple rules to make it happen much easier.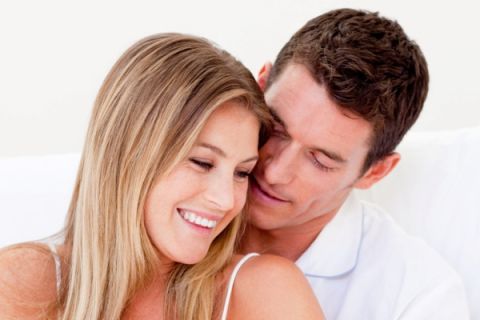 Instruction
Learn mutual respect. It should become the main principle on which keep your relationship. Regardless of which of you earns how much, who is talking to whom and who has what interests, you have to respect the man, and he needs to respect you.
Learn to compromise. Do not take the compromise as a loss. On the contrary, it should be a win for both sides. In any contentious issue don't be stubborn like a bull, and don't give in – it will breed a sense of resentment and injustice. Try to find such variant which would suit them both, each of you will go on some concessions, so in the end both sides were happy with the decision.
Learn to trust each other. Jealousy in certain doses is good, people feel needed and loved. But the constant harassment, nagging, resentment, jealousy to each moving object can only withdraw from yourself and nothing more. Partner must feel that he is trusted, because trust stems from respect. Stop constantly calling your man and ask where he is, with whom and when it will be home. As a rule, excessive jealousy leads to treachery.
Learn selfreliance. Of course, men are the stronger sex, and sometimes they don't want to admit that they need help from anyone, especially from women. However, this does not mean that he really doesn't need your help and support. You both must become each other's reliable support, the closest person, who at any moment ready to support. Just don't try to be too Intrusive with offers of assistance, because otherwise, the man may perceive it as a rebuke of his weakness.
Stop acting with a male as with a child. Never try to be a caring mother, who always reminds the man that he needed to do, how to act. Remember that you are his woman, not his mother. Stick to this rule, if you don't want your man really started behaving like a child.
Never play the victim. Yes, of course, you are a woman, you are weaker, but this does not mean that you need to constantly feel slighted in some way, to the man once again started to convince you.
Love the man for what he is, not for what it could be. Many women, falling in love, paint rosy images, and when they realize that the reality of these images is not the same, start trying to fit it under them. Of course, you one way or another change the man, and he changes you. But don't try to redo it for yourself, it is a sign of disrespect to what it is.