You will need
Dishwashing detergent, iron, cleaning cloth, 2% solution of ammonia, lemon juice or acid, soap, soda, glycerin, alcohol
Instruction
Almost universal method of struggle with oily stains on any material (smooth six, mohair, synthetic) is a tool for washing dishes. The stain should be moistened with a sponge soaked in the spray and RUB, but not much. Then it must be rinsed. The procedure is repeated until the disappearance of spots. If that doesn't work, try the following.
Wool.
Traces of grease from wool can be removed using an iron and cloth. On the stain and under it put a napkin and iron. Repeat the procedure 3-4 times. Then soap solution, rinse the spot and allow to dry.
Chewing gum from wool, you can remove the hot iron. On the stain and under it put a thick cloth or office paper (a napkin will not do) and carefully iron a few times, replacing the paper.
Black tea or juice got on your favorite sweater? Wet the sponge with 2% ammonia solution and placed under the sweater a piece of cloth. Carefully blot the stain — it goes on a substrate. Fresh stain removed from tea with lemon or citric acid solution, and a method suitable for all materials. Still wet the stain from the tea water with lemon juice or citric acid solution and hold for 10-15 minutes. You can repeat the procedure several times until complete disappearance of the spots. Then rinse with water and towel dry.
Coffee stains are derived from the wool with a solution of soap and soda. The stain is removed, only 100% provided that spot has not time to dry out. For this small amount of soap dissolved in a small bowl, then add soda. Soak in a solution of a sponge and carefully wipe the stain until it disappears. After that, DAB the stain with the solution again, and wash the sweater completely — this will help to remove coffee particles between the fibers.
Other types of stains (milk, juice, grass and many other) are removed from the hair using heated to 35°C glycerol. The stain is wet with a sponge, soaked with glycerin, wait 10-15 minutes and rinse.
The mohair.
Grease stains can be removed with glycerin solution: moisten the swab and wipe the stain. Or use regular alcohol and a linen cloth: to put under a sweater mohair cloth or towel, pour on the stain a little alcohol and RUB, and then a linen cloth and carefully blot the grease should go on the towel and wipe.
Stains of tea and coffee with mohair sweaters can be removed with lemon juice. Thoroughly wet the stain with lemon juice and leave on for 15-20 minutes. Then wash the sweater by hand with soap.
Synthetic.
Chewing gum with synthetic is removed by the following method: put the thing on 30-40 minutes in the freezer, and then just as chewing gum from surfaces, it will move chunks, like ice.
Tea with the sweaters made from synthetics, you can remove regular soap: soap stain or wipe with a sponge dipped in soapy water. Wash thing. Also displayed and coffee stains and juice.
Advice 2 : How to remove stains from white clothes
White fabric distinguished by the fact that even minor contamination on them are well visible and often appear quite difficult. For cleaning
white
fabrics from
spots
can take a long time, very often even after
the stain
was removed, tissue stains remain, unsightly things, or spoil the fabric dye. However, to ensure that the stain disappeared and the tissue has not lost its former view, following the rules and being careful.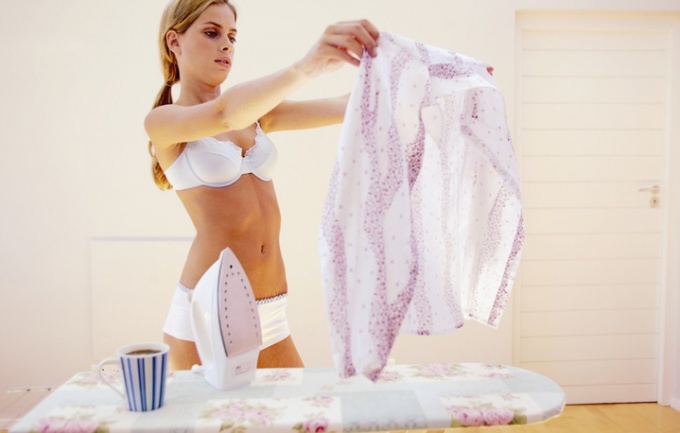 Instruction
Taking over the cleaning in the first place is to determine the type of
stains
. Depending on the type of treatment there are 2 types of stains:
stains
that can be removed by mechanical means and
spots
that require cleaning chemical mixture. Spots from dust, dried mud can be removed, literally rubbing them in their hands or thoroughly shaking. Spots more difficult, from food, from chemicals to remove so it is simply impossible. For
removal
of such stains need a chemical compound.
If the stain on the fabric of a complex, you should determine what it is and depending on this to find a substance that will remove it.
The stain from grease you can, soak it in turpentine, and in order to avoid divorce, need around it, sprinkle the fabric with baby powder or cornstarch. After the about 2 hours, the tissue should be spolocnosti cold running water. If the white shirt inside collar and sleeves were covered with grease, these blemishes can be removed with a mixture of 3 percent of ammonia and salt. Moistened in this solution a cotton swab, they must be carefully wipe the soiled area. If the fat stain is fresh, you can remove it, sprinkle with talc, cover with blotting paper and ironed with a hot iron. Talc almost draw fat.
Coffee, chocolate, milk, ice cream may be removed with a mixture of water, glycerin and ammonia in the ratio 1:2:1. After the mixture is applied on the spot to give her about half an hour for it to absorb. An hour later, the tissue should be spolocnosti cold water, then wash with soap in warm water.
Wanting to remove from white fabric stain blood, it should be remembered that this should be done only in cold water, in order to spot the not "cooked". Previously, the fabric should be soaked in clean cold water for 2-3 hours. Then lather the stain and allow the blood to dissolve. If the blood stain is old, first the contaminated area, wipe with ammonia and then wash the thing in hot soapy water.
If the white thing contaminated fruit juice, the stain is possible with a solution of lemon juice and vodka in a 2:1 ratio.
If on a white cloth, a stain from perspiration, then you can remove it by adding warm water and a little ammonia, to 1 liter of water one teaspoonful.
After removing the white thing, and any stains fabric need to spolocnosti, thereby removing residues of substances used for cleaning.
Advice 3 : How to clean black spots
On a similar question, perhaps, thought everyone who had on a new suit or shirt, holiday dress or upholstery "lucky" to land the spot. Although there is no universal remedy, but with all the variety of contaminants, there are some General rules for washing clothes with stains.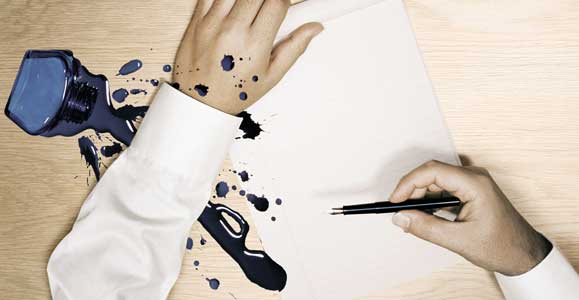 Instruction
To start, determine the "age" spots and what still stained your clothes. Remember that the "older the stain, the harder it is to get rid of it. Try to clean out a fresh stain with detergent or soap, if the stain still remains, then move to more effective methods.
Before you use any product designed to remove stains, try it on a small piece or on the inside of the garment to be fully convinced of the durability of color and fabric strength.
Clean the product from dirt and dust with a brush and moisten the fabric around the stain with water. This will reduce the probability of formation of "halo" around the cleared area.
If the stain is oil, put inside a piece of white cloth and wipe the stain from the edges to the middle of the swab liberally soaked pjatnovyvodjashchim composition. If "halo" is still formed, repeat this procedure once more and rinse the clothes.
The treated section of the cloth, sprinkle a small amount of starch, it is absorbs impurities, and then use a swab moistened with a solution. Next, let the fabric dry, then remove the starch with a brush.
In order to remove bitumen black stains from work clothing, apply an aerosol-type tool type "Autochemical for bitumen"
Old stains on clothes remove the warmed lemon juice, keep the product at the same time over the pot of boiling water.
Try also to remove the stain with lemon juice, diluted in half with vodka, then wipe it with a cloth dampened with a solution of water with a small amount of ammonia.
The black stain is from hair dye remove with a Hydrosulphite solution (1 teaspoon per Cup of water) or a solution of ammonia with hydrogen peroxide. Heat the solution to 60 degrees, soak it in a tampon and to wipe the stain from the edges to the middle. Then wash the thing in warm soapy water and rinse thoroughly.
Stain dirt clean immediately. Let it dry and then clean with a weak solution of borax and wipe with a dry cloth.
Ink spot print with a solution of ammonia and baking soda (add two teaspoons of baking soda and one teaspoon of alcohol in a glass of water) or lemon juice. To do this, moisten a cotton pad with the juice, apply to stain, rinse the cleaned spot with water, and then dry cloth.
Advice 4 : How to remove spots from white fabrics
Stains on white fabric can appear for various reasons. It is not always possible to deal with conventional detergents, therefore, before washing the pollution should be treated. Means for removal of spots may be different, it depends on the structure spots.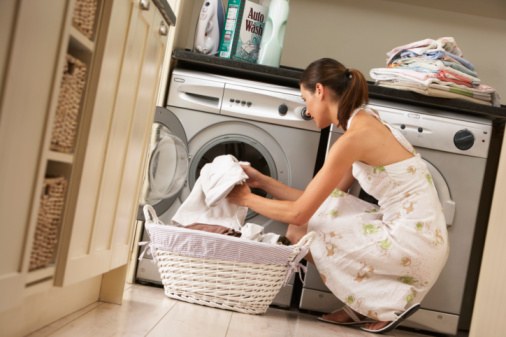 You will need
- alcohol-containing means;
- glycerin;
- ammonia;
- gasoline;
- kerosene;
- acetone;
- white spirit;
Sol;
soda;
- oxalic acid;
hydrogen peroxide;
- lemon juice;
- vinegar;
- stain;
soap "Antipyatin";
- a cotton ball;
- synthetic detergent.
Instruction
Remove stains from fruit and fruit juices with a mixture of glycerin and alcohol any means. To do this, mix 1 tablespoon of glycerin with 1 tablespoon of medical or industrial alcohol, vodka or Cologne, put on the spot by using a cotton pad, leave on for 30 minutes, wash the product.
In addition to this method, use vinegar or lemon juice. Before applying the vinegar or lemon juice rinse a fresh stain from fruit or fruit juices under running water, pour liberally 8% of vinegar, leave for 20 minutes, wash product. In the same way get rid of berry and wine stains. In addition, the wine stain can remove it if you put on them the boiling milk.
Remove stains from paint, grease, stubborn stains which you can't handle by any means using gasoline, acetone, kerosene, white spirit, solvent 646. To use, apply one of the remedies on the stain, leave for 30 minutes, wash the product. These funds can be used to remove any stains, but not on all fabrics. Do not use aggressive solvents if you are not sure that this will not spoil the fabric. First, check their effect on inconspicuous area. For example, you cannot use aggressive means on silk, velvet, acetate and wool.
Treat grass stains, any other herbs, a paste of soda and salt taken in equal parts or with a mixture of ammonia and hydrogen peroxide. To do this, add 1 tablespoon of ammonia 1 teaspoon of 3% peroxide and apply on the dirt with a cotton pad. After 30 minutes, wash the product.
Remove stains from lipstick, Foundation, medical alcohol. Liberally pour rubbing alcohol on a sponge and carefully wipe the place of contamination.
Treat contamination from hair dye of 6% hydrogen peroxide. Make removing stains immediately after their occurrence, as they are deeply absorbed into the fabric and to remove them will be very difficult.
To remove stains use ammonia. Add 2 tablespoons of ammonia in the wash products.
Treat stains from potassium permanganate sour milk, yogurt or oxalic acid. To do this, apply a warm sour milk or yogurt to the contamination after 2-3 hours wash the product. For preparation of solution of oxalic acid, add 2 tablespoons per 100 ml of water, liberally pour the stain, leave for 1 hour, wash the product.
To remove most kinds of stains, use a stain remover or soap "Antipyatin". To do this, apply the stain remover on spots or put soap on them. After 30 minutes, wash the cloth. Stain remover you can add with each wash. Modern means safe for the fabric and can easily cope with a large number of spots, regardless of their structure.