Instruction
Pay attention to the buyer. It is not necessarily to come to him with questions and suggestions. The main thing is to make clear to the client that it can see and at any moment ready to help.
Try not to get too close, but also do not move away far. The optimal
distance between
the seller and
the buyer
is in the range from 80 to 100 cm.
Say Hello to the visitor. This can be done immediately upon his entrance or when he will understand that he is interested in consultation. How to start a conversation with a buyer, depends on the specific situation. The greeting should be very warm and friendly. When making contact be sure to smile. From the first phrase of the seller depends on the speed of establishing contact. Try to exercise the inner ear and to determine how to start the conversation with a particular buyer.
Learn buyers. You should know that there are at least 4 types of clients: decisive, indecisive, conflict and advanced. First install the contact, the second expects it from you, third you need to be able to deny the reasons for the dispute, and the fourth is to accept in all its arguments.
Of course, these are General recommendations. Each salesperson must learn to understand what the man entered the store.
Start a conversation so that the buyer wanted him to continue. The main rule for this – never put a question that can be answered "no." Better to greet the customer and say that you are always nearby and happy to help in the selection. Another way to ask the question-to the top". It represents any statement directly "ties". A good example is this sentence: "This car is original, right?". This question is one of the best ways to start a conversation with a buyer.
Don't forget that the tone of the whole conversation sets the first phrase. Learn to recognize the nature of the customers and engage in dialogue in accordance with it.
Advice 2: How original to start a conversation
The success of the attempt to meet very often depends on the first phrase said cute member of the opposite sex. Originally started a conversation – it's almost a guarantee that you will be interested in the favourite person.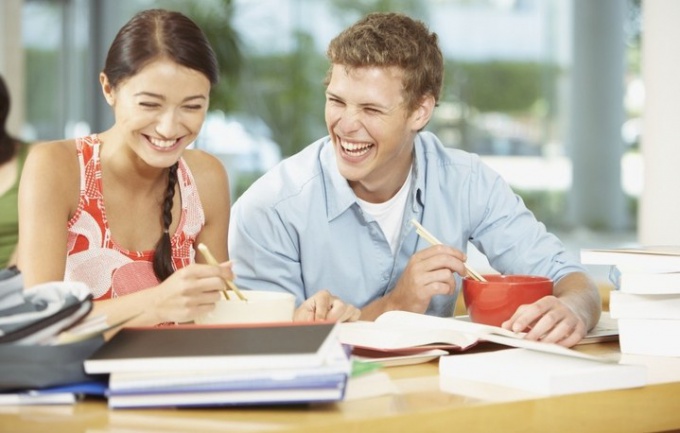 Instruction
Ask for help. This method of Dating is suitable for girls and for boys. Say, for example, "I'm in this town where you can relax?", "Look, please, how tied my tie I'm going to an important meeting!". Or ask where the nearest food shop, home appliances, power tools. In the store you can ask the opinion about any product, film etc is Very touching girls trying to choose a jig saw or a screwdriver in such a situation no guy will refuse the help of a charming lady.
Offer assistance. This method is as effective as the first, but to use it you can not in any situation is a pretty object should need help. For example, if you see a beautiful girl getting wet in the rain, offer her a place under your umbrella. Or collect spilled from a torn package products. And yet help, and we will have time to stop.
Tell a compliment. In this case, it is important not to overdo it – the praise must be sincere and appropriate. "You look amazing!", "You have the most charming smile I've ever seen!" - compliments will not leave indifferent neither girls nor guys.
Show gallantry or do something enjoyable. For example, bring sunbathing on the beach girl ice cream or offer a ride freezing at the bus stop lady. Get creative and familiarity you provided!
Connect your sense of humor. Try to come up with something original, but if this is difficult you can use ready-made phrases: "Here a white rabbit run through here?", "I'm writing an article about how Dating girls, can I ask you a few questions?", "You Light my messenger?", "Sorry, I forgot your phone number, will you lend me yours?", "Hello, I'm from the employment service, can I get you something to take?".