Instruction
If you are thinking about seasonal work in Germany, and if you are between 18 to 25 years of age, you can go to
Germany
on the program Au Pair. The essence of this program lies in the fact that the young man or woman
living
in a German family and caring for children and also does light housework. It relies on the power in the family, as well as pocket money. This is a good way at the same time to gain some experience abroad, to improve knowledge of the German language. Become a member of this program through universities or companies involved in device young people for such work. You can try to get yourself through the website
http://www.aupair-in-germany.ru/
.
In Germany are valued highly skilled professionals from any country in the world. Especially needed engineers, IT professionals, medical professionals. In order to a highly qualified specialist to go to work in Germany, he must first find a suitable vacancy through German sites for job search. It http://www.arbeitsagentur.de, http://www.baauslandsvermittlung.de, http://www.arbeiten.de, http://www.europaserviceba.de and others. You can also contact a recruitment Agency that employs abroad.
According to German law, a specialist from abroad, you must first obtain a work permit in Germany. It is obtained by the employer, ie it happens after you decide to hire. The employer sends a special request to take a foreigner to the local authority for employment and, in the event of agreement, sends you a certificate from that body, so you can begin to issue travel documents.
Usually the candidate requires the following documents:
1. employment contract with the employer;
2. a certificate from authority employment;
3. diploma of the University;
4. the certificate of no criminal record;
5. the certificate of marital status.
Russian-language documents must be translated into German, and their translation must be notarized. Depending on the situation, you may need other documents.
On arrival in Germany you will need to rent a house and to register at the place of residence in the local special bodies. After that we will need to issue a permit, upon presentation of the document on residence permit and employment contract.
Advice 2 : How to go to live in Germany
Germany is a European country with great history and great prospects in the future. Yes and it is almost at hand, a couple hours flight from Moscow. It is no wonder that so many people see Germany as the country in which they would like to live.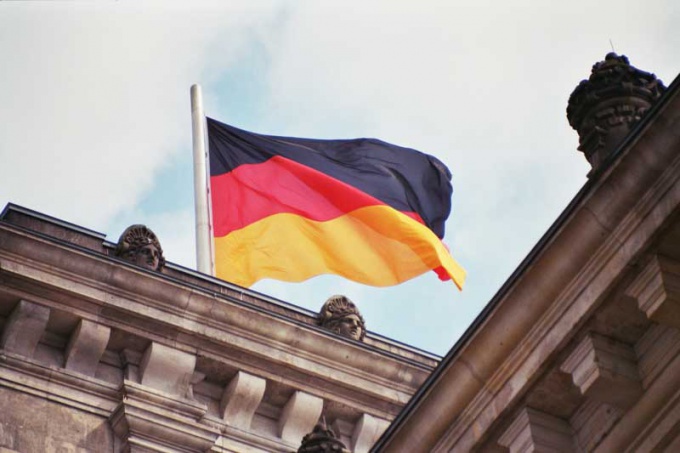 Instruction
Unlike Australia, Canada and other countries with open immigration, Germany has long been to take all comers. But, nevertheless, to move to the country is quite real, just need to know what path of exile is best suited to your situation.
The easiest way in this issue we have people that fall under program admission on a national basis. If your family can be traced German or Jewish roots, feel free to contact the German Consulate where you will be given all the necessary information. But know this: before you enter the country you will have to pass an exam on the German language, the representatives of the German nationality in addition to academic language will require more and "knowing your roots". This term refers to the ability to speak the old German dialect, preserved in the family, knowledge of customs, cuisine or any other details, confirming that the family survived the German culture.
Germany – country student, to enroll at her UNIVERSITY quite easily. The tuition fee is quite symbolic, you'll need to bring only the funds required for his own residence. But regular high school diploma for admission will not be enough. Need at least 2 additional years of study in a Russian University to have your documents could match the level of German tuition. Well, about the knowledge of the language too should not be forgotten.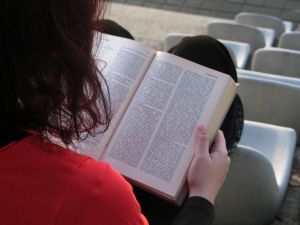 I want to improve my language for sure submission is for the Au Pair program. Young people under the age of 25 can come to a German family for one year and learn the language, immersed in the language environment. In this case you will have to help the family with the housework, to nurture children. But you will have a private room, and each month you will pay 260 euros pocket money. In the Internet you can find many agencies that help to move to the country under this program. All services are usually paid by the host family so that you have absolutely no risk.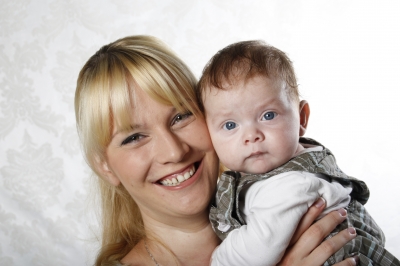 Another way to move to Germany can be called a marriage. Using the Internet to get acquainted with a foreign partner a breeze. Learn some German (Yes, in all cases it is necessary to learn the language, but otherwise can not be, you want to move to a German-speaking area) and go to the Dating sites. If you are open enough for easy communication, you will definitely find your other half. Go for it, and you will succeed.