You will need
ten five-liter bottles;
- water-resistant adhesive tape;
ten bottles of two-liter volume;
- tight bag;
- four boards;
for the rope.
Instruction
Take ten five-liter bottles and glue them in a number of water-resistant tape. Gluing necessary, carefully winding each bottle. This will give proper strength of your design. The tape should be waterproof. Otherwise, the raft will fall apart very quickly. Repeat this procedure again. In the result you should have two rows of tightly sealed bottles. Then you should be good to merge those two rows. Do not spare the tape, the stronger the design, the safer.
Then you will need bottles of two-liter volume. Take ten bottles and glue them in a row, as well as five-liter bottles. We need to make sixteen of these series.
You need to take crisp bag (ideal option would be a plastic bag) and place four rows glued up two-liter bottles. You need to procure four of these bags. Each must tightly wrap the tape. It's undesirable to use cloth bags. They quickly become wet and heavy, which adversely affects the stability of the raft.
Next, you will need to take four boards. To put together them with each other to form a square. This design will frame the future of the raft. On each side you should attach the bag with the bottles that were prepared previously. For attaching bags to a wooden skeleton you need to use ropes and duct tape. Bag it is best to tie a rope cross, and then glue tape for maximum strength.
In the middle of the wooden frame you have to place harvested earlier rows of five-liter bottles. They also must be well attached with tape to boards.Your raft is ready. You only have to put in the water.
Advice 2: How to build a raft out of plastic bottles
If you wish to dump huge amount of accumulated plastic bottles, make of them a raft with his own hands. Thanks to the innate ability of those bottles to stay on the surface of the water, make it is not difficult.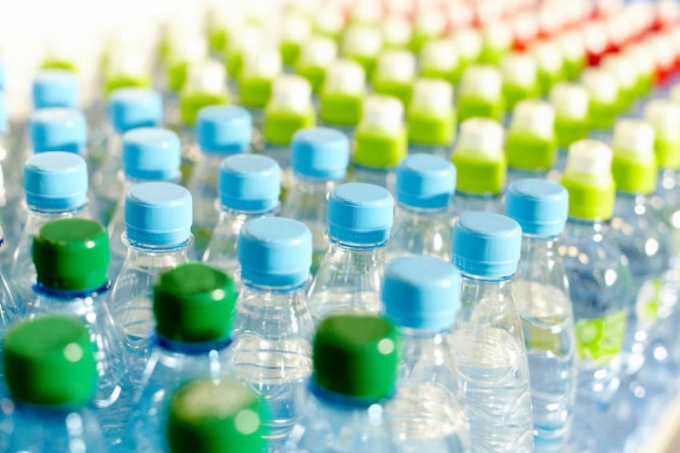 You will need
- plastic bottles;
bags from under the sugar or flour;
the Board for frame;
bolts M10-M12 for fastening boards.
Instruction
The main material to build a makeshift raftand are plastic bottles that are very easy to accumulate currently in a fairly short period of time. When will enough empty plastic bottles, proceed to the production of waterfowl resources.
Also to build a raftand you need sacks of flour or sugar. So be careful with them. Number of bags will depend on the size of the raftand you want to build.
When the bags are accumulated, place them in plastic bottles in two layers in a vertical position. But keep in mind that for your unsinkable plastic bottles should be with the raftbut twisted tubes.
Now proceed to the production of a rigid frame of planks. To do this, tape the boards together with bolts M10-M12, which will ensure the simplicity and reliability of construction. On the basis of such a raftand can do a ferry or bridge to cross a water barrier.
Once the frame is constructed, assemble the raft. To assembled frame to attach the bags of bottles with a rope or rope in order to strengthen the assembled structure.
That's all, a raft of plastic bottles collected! Don't forget to put him on top of a sheet of plywood or other cover at your discretion. After the construction of this makeshift raftand you will soon ensure that it can safely be relied upon in any dangerous voyage.
Useful advice
In that case, if the bags to build a raft is not enough, make them yourself. Stitch the bags using a thick cloth or tarp. Then sew a few times the bags lengthwise and crosswise so that they formed a narrow bays.