You will need
- flour
- water or broth
- sour cream
- tomato paste
- green
- salt, sugar
Instruction
On a dry pan calcined 1 tablespoon flour until Golden brown. Gradually pour in the broth or water, stir to avoid lumps, or RUB through a sieve.
Add to this mixture, sour cream and tomato paste in equal parts, again stir well and bring to a boil. If too thick, add more water or broth.
Finely chop the herbs, add in
the gravy
- just not more than a tablespoon. Salt and sugar - to taste.
Useful advice
You can add gravy or sour cream, or tomato paste. In the first case, the flavor will be more sour, strong (in this gravy you can add garlic). In the second - on the contrary, more neutral.
Advice 2 : Gravy. A few recipes
Gravy is a kind of liquid sauce. The basis of
gra
s may be stock or released during the cooking juice those products for which it is intended. Gives a special taste and flavor of the second dish.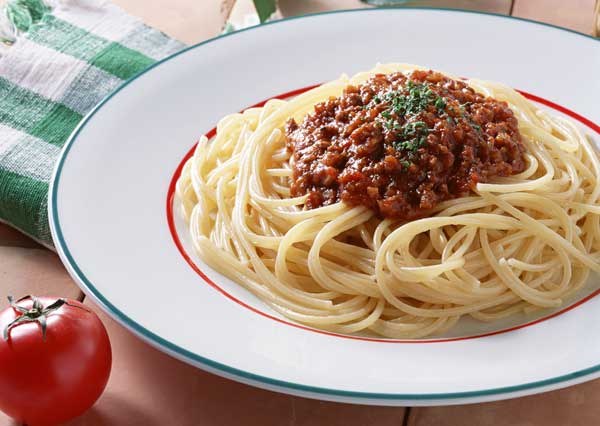 Several recipes gravy

Mint sauce (for lamb) fresh mint Leaves washed and finely whipped. Vinegar brought to the boil, dissolve the sugar, cool, pour the mint and serve with lamb. 4 tablespoons finely whipped fresh mint - 1 Cup of white vinegar 4 slices of refined sugar. Sauce parsley RUB the Flour with butter. Stirring vigorously, add to the mass of flour and butter hot meat broth, pepper, salt and melkoprosejannyj parsley root. 1 parsley root - 1 tablespoon butter, 1 tablespoon wheat flour, 3 cups of broth, 6 grains of pepper. Mustard gravy Flour lightly fry in butter, adding a little broth and powdered mustard. As well as salt, sugar, lemon juice or vinegar and sour cream. All well heated and mixed. 3 teaspoons mustard - 1 tablespoon butter 3/4 tablespoon flour, 2 cups of broth, 1/2 teaspoons teaspoon salt, 1 tablespoon sugar, 1 lemon or 3 tablespoons of 3% vinegar, 1 tablespoon of sour cream. Gravy team is Ready mustard, grated boiled egg yolks, sunflower oil, vinegar and salt, well ground, add finely chopped and hard-boiled eggs, sliced cucumbers (fresh or salt), marinated mushrooms, chopped green onions and dill, all mix well. If gravy will be very thick, it is diluted with vinegar. 1 tablespoon mustard 5 egg yolks, 1 egg, 2 tablespoons of sunflower oil 4-5 tablespoons vinegar, 1 cucumber, 5-6 pickled mushrooms, 1 bunch of green onions and dill.
Advice 3 : Recipes for gravy dishes
Gravy is used to improve and enrich the flavor of food. As for second courses,
gravies
you cook meat, fish, cereals, pasta. With their help complement and diversify the daily diet. They are prepared from various ingredients.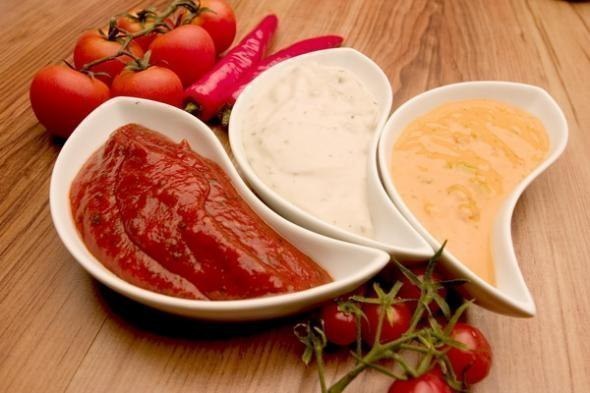 Recipes gravy very much. The main difference sauces that they served not separately, but together with dish.
Gravy potato
This gravy goes well with fish dishes. For cooking at the bottom of the brazier or pan, pour vegetable oil. Pour a teaspoon of cumin and fry to lightly darkened. At this time, cut and peel potatoes. Then you need to add a little red pepper and turmeric. The number depends on the preferences of cooking. Having mixed the mixture, add the potatoes and fry for ten minutes. Then pour water, add salt when boiling, and cook 15 minutes. Water should only lightly cover the potatoes. After some time pour in a little milk, add the coriander and continue to cook. In the end the dish is complemented chopped pickles.
For gravy you will need fresh vegetables. On one pan in hot oil fry the pieces of meat. In another pan with butter stew grated carrots and onions. After 5 minutes of frying pour in the vegetables released from the skin and chopped tomatoes. When the vegetables are soft, add 20 grams of flour, stir and add 250 ml of clean water. In the boiling gravy to shift the roasted pieces of meat and cook all together half an hour. At the end of quenching add spices, seasonings and the clove of grated garlic to the sauce with the meat was sharper. Also in the gravy when roasting vegetables, add a little pepper or Chile – for thrill. To serve a dish better served hot.
Mushroom gravy
Mushroom gravy should be served with cereals. Especially well it goes to buckwheat. First wash and boil the mushrooms. For mushrooms this process can be skipped. Cut into smaller onions. Chopped mushrooms fried with onions in butter. Lightly sprinkle with salt, mix, and then pour a tablespoon of flour. Mix ingredients, pour cream or sour cream and warm up. Dressed with gravy cereal sprinkled on top of greens.
Sauce for pasta
Pasta is often made vegetable gravy. Also nice it goes well with meat. It is necessary to chop the garlic and cut the onions a little bigger. Put them in a pan, fry lightly in vegetable oil. During this time, you need to prepare and grate the carrots, and then send after the onions and garlic. When the vegetables are cooked, they poured tomato juice. If you have tomatoes, the juice can be done, cut them in a blender. Put in a lot of spices and your favorite seasonings. Well suited to this gravy Basil, oregano, turmeric. Warming up the mixture with the tomatoes, add the cream and simmered the lot until thick. If you follow the figure, cream can not put.
Delicious gravy goes well and a little bit of it raw potatoes, and yesterday's porridge, and slightly burnt meat. The main thing is to cook it properly, use fresh produce and, of course, experiment for the sake of interesting combinations, only in moderation.