You will need
epoxy resin or turpentine
- hardener
- shellac
- glycerin
- white rosin
- forms for amber
Instruction
Take epoxy resin and hardener, better imported, in the proportion of 9 to 1. Mix them well and pour the resulting solution into the form. Before pouring, don't forget to coat the inside with glycerine, so that later the product away from the walls of the mold without problems.
When epoxy mortar is already in the form, add two or three drops of water and thin wooden wand in a circular motion stir, thus creating the pattern. Instead of water you can put in the epoxy a small insect or piece of grass, leaf. If you want your amber turned different colors, add different shapes with epoxy, drop by drop of paint, for example, red or orange.
Put the molds with artificial amber in a well ventilated room, for example, on the balcony, and don't touch them during the day. After you remove the artificial amber of forms. Take sandpaper, preferably small to clean up the resulting product. After Stripping cover them with a cloth is a special polishing paste GOI.
You can make amber at home not with epoxy, and turpentine resin. To do this, take one part resin, one part of white rosin and two parts of shellac is a natural resin substance. Melt separately the resin and turpentine in a tin saucepan with high sides, add the shellac.
Melt the
rosin
and add it to the melted mass of resin and shellac, when it is liquid and translucent. Cook the mixture to the point of complete transparency. Then pour it into molds and leave until fully cured. After Polish and varnish products.
Note
When working with epoxy and other resin be sure to use gloves.
Advice 2: How to make an amulet for good luck
Often in Newspapers and magazines, we find adverts from connoisseurs of esoterica, and a variety of jasnowidz about charging
the amuletov
love,
luck
, career and health. It turns out that the amulet on
good luck
to make it ourselves is quite real. Here are some tips.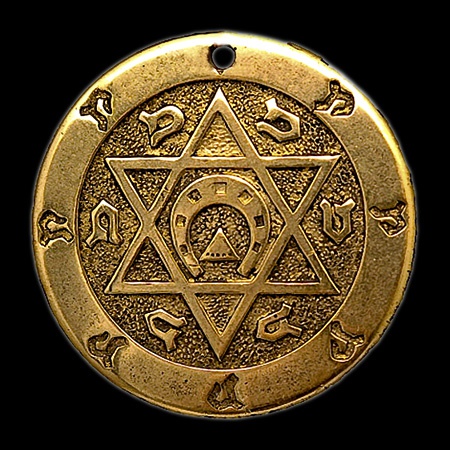 You will need
The stone for the zodiac sign, Holy water.
Instruction
Need to consult your horoscope and zodiac sign and find out which stone is most suitable to his representatives. For example, amethyst, amber, emerald or ruby. Then buy a small pebble, and holding it in his hand, to whisper words associated with luck. It is important to consider one condition: you must believe in the effectiveness of your amulet, if it to take, then good luck will always follow you. Especially when you need the help of an amulet, it is possible to pet him and talk to him, to ask that the rescued in certain situations. This ritual must spend away from prying eyes, in complete silence and solitude.
Amulet of luck is sometimes my favorite thing close to your heart. Let's say you had next to her the whole period of life, or gave it to a loved one. Or, for example, in a difficult situation when something in your pocket you held the keychain with the toy, and with the help of it you managed to open a locked door or something. In the end, you are empowered with this thing, giving it greater significance. You are sure that if you beside this subject, it is nothing bad just can't happen. Inanimate objects have energy and if you think a certain thing is important, gives you confidence and saves from negative circumstances, therefore, the way it is.
Amulet for luck can be a bizarre shape, found by chance on the beach or on the street. The main thing is it forced you to pay attention and think. On the other hand, to pick up unfamiliar things in the street is fraught with consequences. The unfamiliar object can be charged negative and to carry its owner into trouble. Then you should insure and to attend Church, and then put the object in Holy water and read the master's prayer". Now you can carry the amulet with you.
Advice 3: How to handle amber
Tears of birds, tears of Gilead, sisters of Phaeton, tears of the sun, the sea – which poetic names were not given to amber. Of course, everyone has long known that this resin, which was crying coniferous trees millions of years ago. During this time, the resin petrified, but, nevertheless, remained warm, as if having absorbed the sunlight.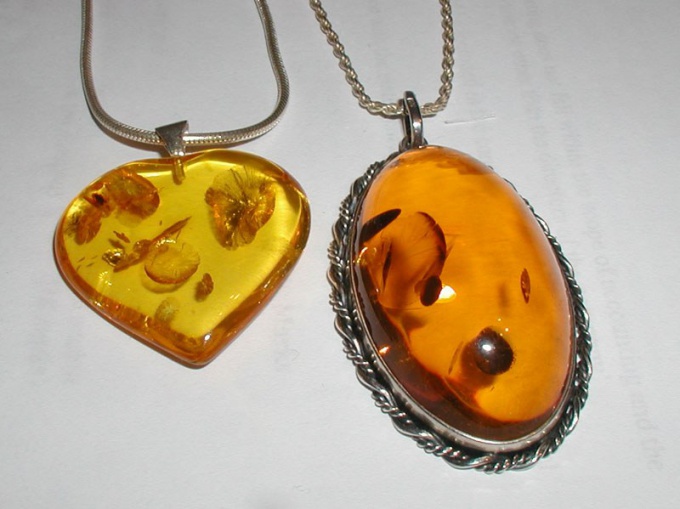 You will need
jig - saw;
- file, needle file, abrasive cloth;
oil, dyes;
- river sand, asbestos
-
Instruction
Succinite or
amber is
most often found in the coastal zone of the Baltic sea. It is very supple to handle the gem. Usually found pieces of amber that covers the crust of a dirty color, which is separated from the main stone by machining.
Cleaned the amber thoroughly research on the subject of major cracks and other defects, and inclusions of grass, air bubbles and even insects, which, on the contrary, add value to the sample. Make the layout of the stone so that the cuts occurred in the vicious area, not touching the most beautiful region, with minimal losses to the inevitable waste.
To saw the amber should be a jigsaw with a blade for metal, you can use an electric motor with a diamond wheel, but not necessarily at high speeds and with constant water cooling, otherwise the gem will melt and burn. He sawed quite easily and quickly, and because the material is very fragile, it is not necessary to succinite clamping in a vise, better to do it by holding it in your hand or in a manual, wooden tisochki, with leather overlays. To clamp a small piece, you can use wooden clothes pegs.
Once you have cut all the excess from the workpiece, bring its shape and dimensions to the desired values, close file. Risks from it are easy to remove with small needle files, after this treatment, sand stone, emery cloth, from the largest to the smallest. Polishing the amber manually it is best, on felt, lubricated with oil and tooth powder, paste GOI.
For beautification, amber used the following method: rapeseed oil or other vegetable oil, with vegetable dyes, gradually bring to low simmer. Then they pour the processed amber, folded in several layers of cheesecloth in a metal pot, and over low heat boil until the stone is very small. The location and number of their appearance is not controllable, so you must constantly observe the process in time to stop him, guided by his artistic taste.
Another, more simple and available at home, the method comprises annealing of workpieces. On the bottom of the dish sprinkle a layer of 2 cm of river sand on top put a sheet of asbestos. On this pillow lay amber pieces so that they do not touch each other, the top cover fire-resistant glass to maintain the temperature and monitor the process of calcination.
Heating cookware on a gas stove, start with a weak flame, gradually adding it. Through the glass, observe the appearance of microcracks-sequin. At the right time just turn off the gas and leave it there until complete self-cooling, or when you rapidly cool amber much crack.