Instruction
Rate in front of the mirror your figure. If she really fits the description complete, then discard the whole wardrobe of clothes beige, cream and pastel shades such garments will make you look heavier stronger).
Choose not without the help of a third-party adviser (seen better), what will be the style of a new wardrobe. Approach to the selection of a new image especially seriously. Don't buy those things, the relevance of which in the closet is debatable.
Do not buy items clothing featuring geometric patterns or large stripes of any additional pattern visually look fat. The exception is the small picture.
Choose only lightweight and soft fabric for suits.
Prefer a wide collar, with sharp corners, if you hold a full neck.
Focus on the length of at least 15 cm below the knee when choosing a coat. When the length of the figure does not look fat.
Do not wear double breasted jackets and baggy, prefer them slim. Choosing a jacket with slit"slit" on the back, you should stay on the model exclusively with one such cut.
Possible, give up pleats. Never keep hands in pockets.
Buy only those jackets, jackets and coats, the sleeves of which tapered. This visually narrows the figure.
Pay attention to pants with suspenders. If you have a big belly, then stop your choice on these pants. Note that the pants worn with suspenders should be half an inch longer and half an inch wider in the waist.
When selecting shoes, focus on simple models, classic footwear without unnecessary decorations and drawings. Choose a color dark, nose not too pointed and not too square.
Do not purchase a strap wider than 3 inches, and prefer a buckle in a classic style. Polished buckle with decorative items attracts people's attention to the large belly.
Never fill your pockets with documents, wallet and various small things. The extra bulge on the clothes visually complete.
Useful advice
Thanks to the properly selected clothes really hide almost any figure flaws.

Remember that the compatibility of all parts of the wardrobe is the Golden rule as it is finalized.

It is important not only clothes, but also how to wear it.
Advice 2: How to dress full girls
Whatever the figure, neither had the girl, she strives to keep up with fashion. It's just not always and not everyone can do it, especially if we are talking about full girls. Quite often, holders of magnificent forms, trying to dress fashionable and modern, unnecessarily highlight problem areas of the figure. So how to dress larger women?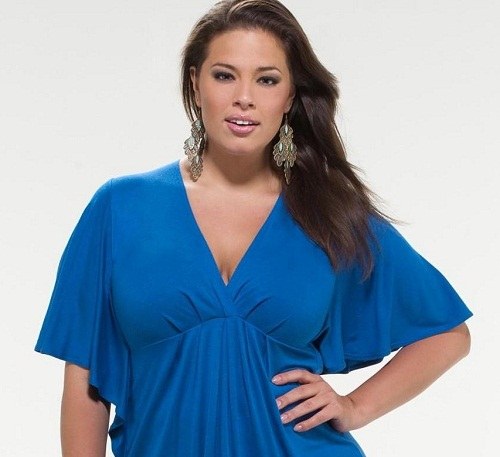 Instruction
When purchasing clothes, try to pay attention to the ornament. Remember that the transverse lines show the shape, and longitudinal makes it visually slimmer. Be careful when choosing floral ornaments and cells. If you like the cage and want to give it up, pick slightly elongated in an oblique or longitudinal direction.
Try to avoid clothes in bright colors, especially white and pink, as they visually enlarge the figure. Full girls best suited dark colors, but this does not mean you have to dress in all black. Try dark blue, dark green and dark brown clothes, it is not only perfectly conceal the fullness, but allows the girl to look elegant.
The most suitable fabric for full girls – Matt. It perfectly hides the extra volume in the hips and waist. Discard iridescent and shiny fabrics, sequins opelousa, as they only attract the attention of others to the "problem" areas.
Be sure to observe all proportion. Remember that you will look harmoniously with big jewelry, voluminous hair. Choosing a printed fabric for the blouse or suit, prefer drawing medium or large size. Small ornament and polka dots fill in the "black list", on the background of your figure will seem huge. The same applies to small parts of clothing and small jewelry.
In the spring and summer wear dresses of simple fabrics (e.g., cotton or satin), and, of course, silk. In autumn and winter, dress in costumes made of wool.
Choosing a silhouette for the dress, stop your choice on poluprilegayuschy. Not only does it represent the beautiful curves of your figure, but also emphasize all that you can be proud of.
When choosing a suit, remember that it should be entirely one color, as different colors of jacket and skirt (pants) attract extra attention to your hips. Jacket length should be below the hips or a little below the waist line. You should not choose a jacket with patch pockets and valves located at the hips, as they visually increase their volume.
In no case do not give up your pants, but they should not be skin-tight, too loose or elastic. Cropped and tapered trousers are also put aside, they allocate too much bulk up top.
When choosing the length of skirts and dresses, immediately discard the version of the mini. Perfect Maxi, but acceptable and the length to mid-knee.
Be sure to wear a blouse untucked. If you want to tuck it in a skirt or pants, remember that it should not contrast with them in color, otherwise your bust will appear square.
Best neckline for a full girls - V-neck, but well suited and English collars. Looks good and round neckline, complemented with a scarf, a necklace or long beads.
Do not forget about the accessories. Wear big jewelry on her neck. It can be anything that creates a vertical line (simple and multi layered chains and necklaces, long scarves, etc.).
Advice 3: How to dress skinny men
Most people today suffer from excess weight, so there are many tips on how to lose weight, how to dress fat people how to hide the extra pounds. But there are a lot of thin people who also want to look beautiful and fashionable dress. Choosing the right clothes will turn skinny men in slim and attractive.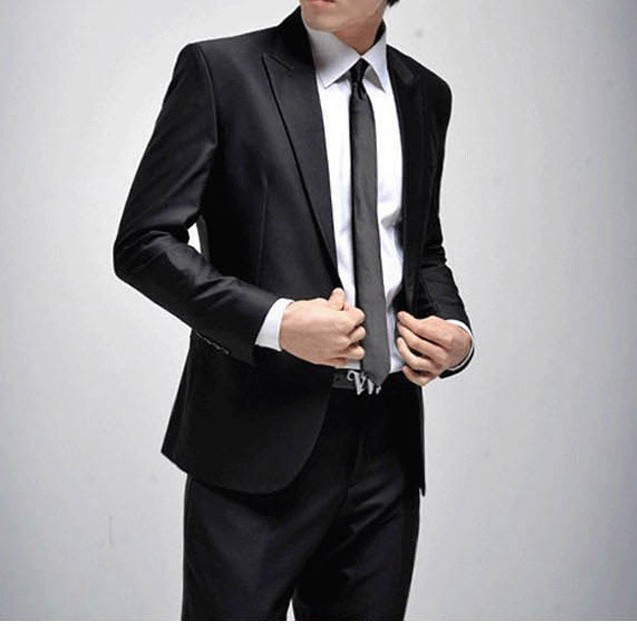 Instruction
Never wear too wide things. This is one of the most common mistakes skinny people who think that the large things to hide their complexion. Say no to shapeless robes, oversized pants and loose t-shirts, such clothing only emphasizes the thinness, and allocates angular and skinny knees, hands and elbows.
Do not wear too tight clothes, especially shirts and t-shirts. Choose clothes for the upper body size a little larger than yours. You should not buy clothes made from adhering to the body tissue. To do this, always check the content of the elastic on the tag on the product.
Choose clothing from three-dimensional, textured fabrics – so corduroy pants increase the volume of the feet. In cold weather, wear woolen cardigans and sweater in a boxy cut. Buy thick cotton t-shirts and shirts, clothing of heavy wool. Try to dress in several layers to seem fuller.
Thin men with poorly developed muscles can be advised to wear blazers with shoulder pads that make the upper body muscular. Keep shoulders was a small, massive can turn you into a boy, wearing male clothes for adults. Also wear the jacket a certain length only to the buttocks. A shorter model will increase growth and make the figure thinner, lengthened the jackets do not look aesthetically pleasing on thin men, evoking associations with wrapped in a blanket with a stick.
Wearing classic straight trousers, never choose a pair of skinny jeans or tapered pants. Select model of trousers with pleats, pockets, cuffs as they add volume. Thin men are good sweater with boat neckline and high collar, and a V-shaped cutouts accentuate the thinness of the neck. When buying shirts, choose models with a wide collar to the upper part of the chest seemed broader.
Drawing on the shirts and t-shirts will also help to hide thinness. Wear shirts with horizontal stripes – is a very fashionable striped with cuffs and collars of a fabric with a different pattern. If the shirt without a pattern, it is possible to pick up the sweater with a horizontal stripe that extends the housing. Pants is best to choose a dark fabric.
If you wear a tie, pay special attention to his model, as this accessory catches the eye. Don't wear wide ties, tie a medium knot, such as "Windsor".
Useful advice
Always fasten the shirt to the end, do not show the chest.

Dress warmly – as a rule, corrupt men, fast metabolism and lack of fat layer quickly cools the body. In addition, warm clothing increases the figure.
Advice 4: How to dress tall men
Many women prefer tall men guys short. In order to emphasize your figure and look attractive, high representatives of the stronger sex, it is important to pick the right clothes.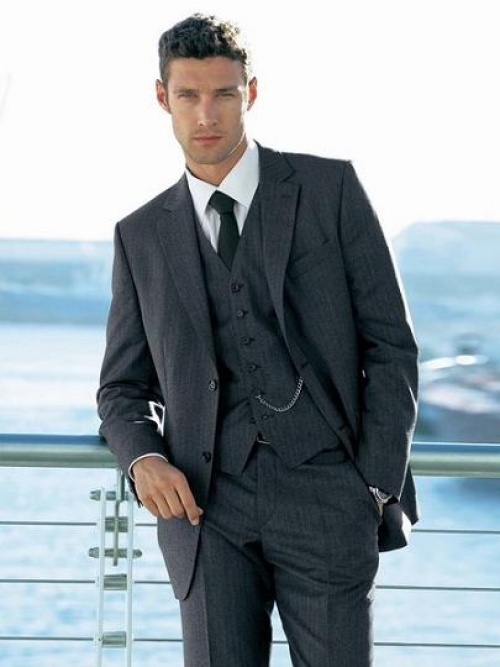 Instruction
In contrast, stunted boys who are a good fit the sport style clothes, tall guys should choose more formal outfits. For office work or an important celebration perfect classic suit. Better if it will be dark colors, as bright clothing enhances and requires special care. Slim tall men will go three-piece suit, and overweight – regular jacket and pants. Choose suits in pinstripe, the pattern to highlight or make slimmer your figure. It is advisable to buy a jacket with two slits at the back and on the trousers to make a subtle hands – such items will make your figure visually more attractive.
For Biking good simple straight pants or jeans. They should also be close to the classics in its style, without the extra rivets, sections or drawings. They can wear a bright t-shirt or shirt and vest. For more cold weather suit pullover or jacket. Choose clothes with pastel colors, since they are well suited to your style and will look elegant.
Cold autumn weather, tall men good long coat. Better if it is not fitted – this clothing is more suitable for the fairer sex. If you want to emphasize its slimness, buy dark gray coat herringbone. Full men to hide figure flaws will help outerwear black.
Do not buy for the winter a huge puffy down jacket, as do many men. It is better to choose a good sheepskin coat or jacket made of genuine leather with fur. Such clothing looks respectable and elegant and well suited for tall people.
When choosing shoes one should also give preference to the classics, but for a summer walk, you can buy sneakers. It is advisable to choose shoes with narrow toes and not be afraid that his feet are similar to flippers, as the undersized men. Round or square shoes visually make your legs just huge and shapeless.
The basic principle in selection of clothing for tall people – the pursuit of classical style and pastel shades. Remember that you are a man, not a child, and buy things that emphasize your elegance and elegance.