You will need
yarn;
- the spokes;
hook;
diagram crochet ruffle;
- elastic band for the waist.
Instruction
If you want to link straight skirt, but is decorated with ruffles, then you first need to attend to their purchase. You can buy in the store, and can be linked independently. For this you will need a hook and yarn the same color but a little thinner than for knitting the main fabric. Select any pattern of ruffles and begin to create. Can tie as many frills, then just Waite the right amount of the product, and the rest will come in handy next time.
Then start knitting the skirt. To do this, enter the required number of loops. For example, for model for child 2-3 years of age also need to recruit about 230 of hinge, plus two edge. If you want to tie the skirt for older girls, add 10-15 loops for each size. Begin knitting. This is best done on circular needles. So you get rid of unnecessary seams and simplify your work on sewing ruffles. Feature crochet skirt with ruffles that you start knitting on top of the product, not the bottom as usual. So first you need to purl into the pocket, which will be the elastic band that holds the skirt on the belt. It will take approximately 8 cm total canvas.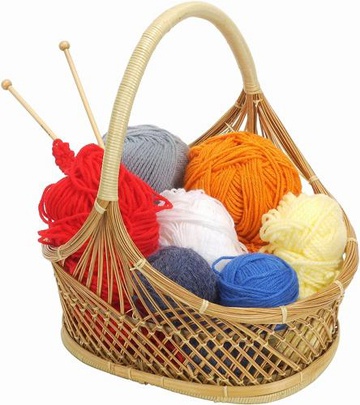 Tie the main part of the skirt front or garter viscous. To do this, add 1 loop in every second row 2 times. Much additions to get involved is not necessary, because little girls waist circumference and hips are about the same, because the figure they have not yet emerged. Knit skirt to the length that you want. Just do not make it too long. For a little girl ideal - high skirt to the knee. When you bind half of the skirt, change the thread and tie on another color. It is necessary to create an interesting contrast and complement the decoration with a ruffle. Continue knitting a skirt knitting at the same time and start to tie her ruffles crochet. This should be done carefully, so that all the ruffles were sewn straight and not enough bristled. Each mesh ruffles edge must coincide with a separate loop a certain number in a skirt. Place the ruffle on equal terms, but a short distance apart (about 1-2 cm). This will create a layered effect and will look very advantageous.
Don't forget that ruffles alternate in color. So the skirt will be more unusual and interesting. Knitting under the last ruffle, you need to close. Do it at a level below the bottom of the finished product was not visible under the frills. Your skirt is ready. You only have to do with it, as with any other knitted product. Moisten and let it dry. Then vsheyte gum, carefully seal the seam and leave a small countersunk hole, to be able this gum if you need to change. Now you can give new skirt girl, you'll see: she will not part.