You will need
ground coffee,
cold water
spices(optional)
Instruction
Take a special container called "pots" or "Turk" to brew Turkish coffee.
Find out how long they need to cook coffee. At home coffee, in Turkey, the Turks are sold in different sizes depending on the number of people. Of course, you can try to cook coffee in the Turk for two intended for four people, but the taste will be already another.
For a single serving of coffee , take one teaspoon of carefully ground coffee. If you prefer sweet coffee, add one or half teaspoon of sugar to taste.
Pour in Turku with coffee one coffeeyou a Cup of water. Put on the slow fire. Immediately remove from heat as soon as the foam appears and begins to rise.
Be sure to remove the foam with a spoon and put in a Cup of coffee.
Turku again put on fire. As soon as you feel that coffee 's going to boil, immediately remove the coffee from heat. Pour coffee into a Cup and drink with pleasure.
At will of coffee , you can add spices, but not very many, and finely ground at the beginning of cooking.
Note
Turkish coffee consumed in reasonable limits, not harmful to human health. He even has a calming and beneficial effect on the nervous system. The average Cup of Turkish coffee contains 50 milligrams of caffeine, which very quickly eliminated from the body. To feel more lively and energetic, enough to drink two cups of coffee. Turkish coffee also helps the gastrointestinal tract, thereby improving digestion. And if you drink it without sugar, it will help you lose weight and prevent digestive disorders. Drink Turkish coffee at the right time and in reasonable quantities, and it will take you a lot of fun.
Useful advice
The taste of the coffee was more intense before you start cooking, put a pinch of salt.

Ground coffee keep in the freezer, and corn – in a tightly closed package in a cool dark place.

If you select the Turks give preference to those made of copper.

In no case do not boil the coffee.
Advice 2: How to brew coffee in coffee maker
At first glance there is nothing easier than to cook
coffee
. Currently, there are many ways of cooking this fragrant beverage, and all of them depend on the devices that will be used. First of all, you need to remember that the most aromatic and delicious coffee is from freshly ground beans. At the same time for you need to properly grind the grain: the smaller, the spicier the drink becomes. But if you use coffee grain to grind better larger.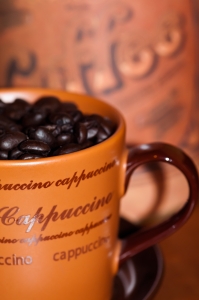 Instruction
The easiest way of making coffee – make it at home kofevarki. For the coffee maker with the filter in any case you cannot use fine-ground coffee, as when wet it gets wet and will not allow liquid to penetrate the filter.
Observe the proportion: a glass of water 2-3 tablespoons of coffee. You can use special capsules with coffee. The machine will do everything himself.
The most common way of cooking cook coffee in the Turk. Pour in Turku 2-3 tablespoons fine-ground coffee and pour 150 ml of cold water. Put on a slow fire and bring to a boil stirring constantly. In order for coffee was more flavorful, remove it from heat for a few seconds before the drink boils.
One of the most popular drinks - Coffee-turets – cooked in a cezve with sugar or without it. First boiling water boil water in, poured coffee in established proportions and give the skin 2-3 times to rise. If a cap of foam remains thick coffee cooked properly. It is important to remember that the real Turkish coffee is not on fire and in the hot sand, but now this requirement has almost been forgotten.
Method suitable for real gourmets - prepare coffee in the coffee pot, thermos or just the glass. Rinse the bowl with boiling water. Pour coffee and pour hot water with temperature 90 degrees (not boiling water!). The proportions described above. Close the bowl with a lid or saucer and wait until, until the grounds to settle. As soon as it will appear at the bottom of the dish – coffee can be served.
Note
Sugar and milk to taste are added to coffee after the preparation of the drink. Real coffee lovers can also add various spices: cloves, cinnamon, cardamom. In many countries, coffee add orange zest, clear yolk, ice cream, honey, chocolate or whipped cream and various alcoholic beverages. Lately it has become very popular so-called "Irish coffee" - coffee with lots of whiskey and heavy cream.
Advice 3: How to brew coffee in a cezve on the stove
This rich and flavorful drink like to drink in the morning, the majority of inhabitants of megacities. How to brew coffee in a cezve on the stove properly, keeping the whole special taste? There is nothing complicated.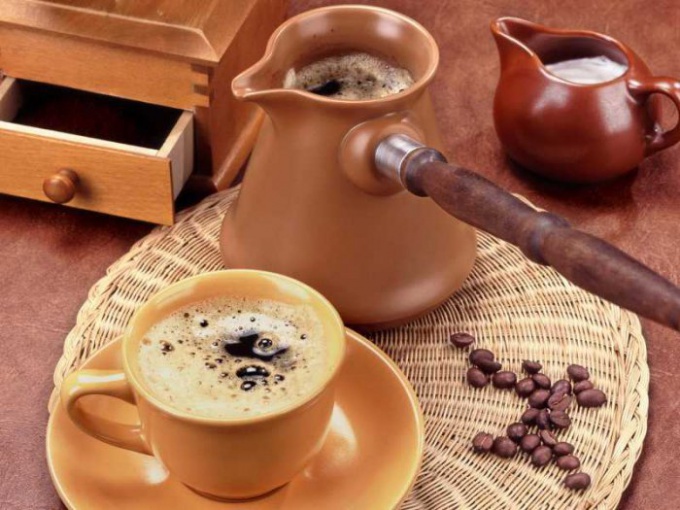 You will need
- ground coffee beans;
water;
- a pinch of salt;
- spices to taste.
Instruction
The most famous, loved and popular method of brewing coffee in the Turk, is called Turkish or Oriental. In this way we try brew. To make coffee you need on a gas stove, but if you have electric, it's okay, you will need to turn it on a medium power work.
So, at the bottom of the Turks add one pinch of salt and grind coffee beans. If you love spices, you can experiment with cardamom, anise, cinnamon, ground cloves, nutmeg. Thus, you will be able to produce new combinations, and hence new taste.
Now you need 30 seconds to warm up coffee and spices, podrachivaya Turku during this action.
Dial cold water should not be poured to the very limit, stop at the beginning of the neck of the Turks.
Put Turku on the stove and wait until the foam. First, the liquid will bubble, then foam begins to appear. When she reaches the edge of the Turks, you need to remove the drink from the heat. During this step it is recommended not to lose sight of your drink, as it can rapidly run to the stove and you will have to start all over again.
Mix a thick foam with a spoon and continue cooking. It is not necessary to move away from the plate, because the foam will appear instantly. Repeat the action with the removal of the foam once or twice.
After that, you need a little shake Turku and off the gas. In fact, a fragrant and refreshing drink is ready. If you want you can decorate it with cinnamon, powdered sugar, a scoop of ice cream or whipped cream.
Advice 4: How to brew black coffee
There are numerous ways to prepare a Cup of strong black coffee. You can choose the degree of roasting, grinding, it is possible to cook coffee in the Turk or in a geyser coffeebrewing (Moka), add a variety of spices. Recipes coffee, probably, as much as fans of this fragrant invigorating drink.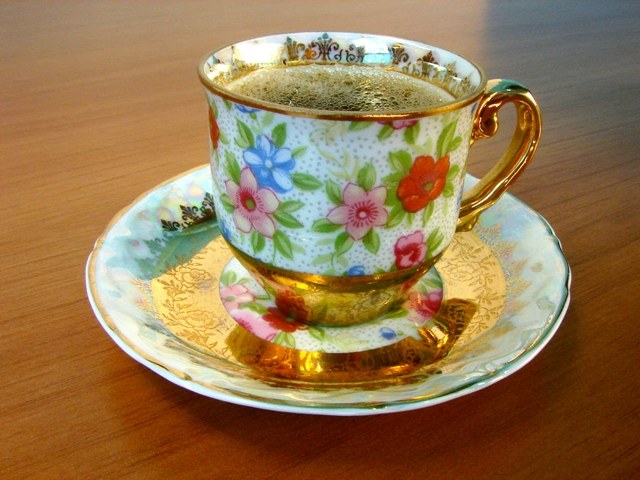 You will need
coffee beans;
is the grinder;
- mineral water;
- sugar;
- geyser coffee maker or pots/Turk.
Instruction
Select the type of roast – light, medium, medium dark or dark. The darker the roast, the richer and richer taste of coffee and the higher the price, but, surprisingly, the less bean coffeein.
To cook a Cup of black coffee in the East, prepare coffee, fine grind, for hot coffeecooking required medium grind. Beverage, brewed from freshly ground beans, tastier and more aromatic.
For coffee it is very important the water quality. Will ruin the taste of the drink is not only too hard chlorinated water, but, ironically, too pure distilled. Excellent coffee is obtained on oxygen-rich water, with a small amount of minerals. Use the filters or take bottled mineral water.
Oriental coffee, aka
coffee
Turkish, Arabic, Armenian, cooked in a special narrow vessel, which can be called a Turk,
pots
or ibrik. Depending on what sweets you want to boil the drink, the number of spoons of ground
coffee
per Cup. For a savory take 1 teaspoon in a Cup with a volume of 60 ml, for medium-sweet
coffee
take 1 teaspoon
of coffee
and sugar for a sweet drink take 1 teaspoon
coffee
and 2 teaspoons of sugar for extra sweet – 3 teaspoons sugar and 2 teaspoons of ground
coffee
.
Fill the pots with cold water and put on a small fire. Stir coffee and, if you simmer a sweet drink, sugar. Cook, stirring, until it begins to foam up. Remove the pots from the heat and allow the foam to settle a little, heat again up to the moment that the "cap" will start to rise. Cool and repeat the operation. Remove from heat and pour into cups. Such a coffee is usually served with a glass of fresh, cold water.
To brew coffee with the hot coffeeboiling, take it apart. It consists of three parts – the lower bowl, baskets with filter and upper part with handle and spout. Fill the bottom part with cold water, the water should not reach the steam valve. Put in a bowl the filter and pour the ground coffee to the top, tamping from time to time powder. Fix the upper part.
Install the coffeebrew on a medium heat. To determine the readiness of the drink can according to how the coffee starts to gurgle in the upper part of the Moka.
Note
Remember that boiling kills coffee. It very quickly becomes rancid and acidic, loses flavor.
Advice 5: How to brew coffee bean
The invigorating beverage that has a stimulating effect due to the
coffee -inu
, became for many a familiar and indispensable thing in the morning. Varieties of coffee and methods of its cooking, great variety. The most popular, perhaps, is the method of cooking is Oriental coffee, or Turkish coffee.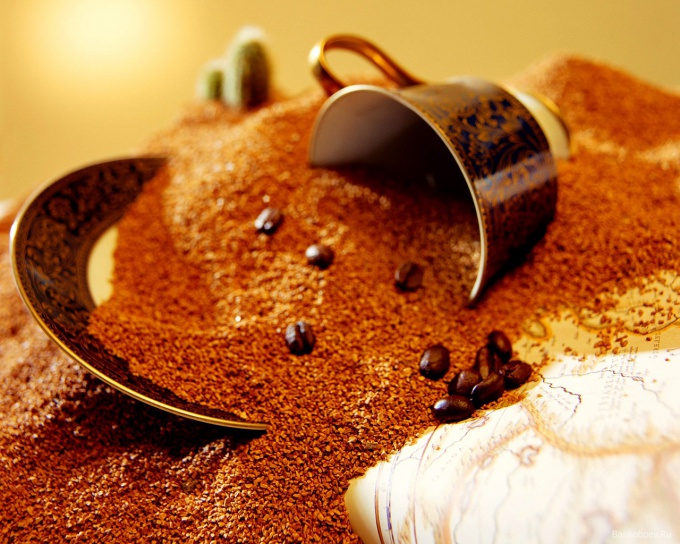 You will need
2 tea spoon with top of ground coffee
1 teaspoon sugar
80 ml water
Instruction
Put the coffee pot from water on a small fire.
Grind grain in a coffee grinder immediately before brewing coffee.
After the appearance of the first bubbles, add the water sugar.
After a few seconds, and add coffee powder.
Turku need to drive on fire, that the resulting foam is distributed evenly and the drink is not boiled.
When the foam risen enough, remove it from heat and allow the foam to settle slightly.
Re-heat the drink over low heat until the foam.
Repeat the procedure again, and aromatic drink is ready.
Pour coffee into small cups and serve with a glass of cold water and Turkish delight.
Note
In any case do not let the drink boil, the coffee will be spoiled.
Useful advice
Shelf life of ground coffee is small, but it can be extended by storing the coffee, vacuum-Packed in the freezer.

For grinding grains, it is desirable to use a high-quality manual grinder or an electric millstone, but always slow rotation.
Prepared coffee should not be drunk immediately, let the thick settle to the bottom.