Instruction
The passport of the citizen
of the Russian Federation is the main document that certifies the identity of the citizen of the Russian Federation. In addition, obtaining
a passport
is mandatory for all citizens of Russia since the age of 14.
So, the exchange of the passport can be "planned" - by age 20 and 45 years of age.
As well as "unscheduled":
1) at change of a surname, name, patronymic and/or date, place of birth;
2) when changing a floor;
3) the unsuitability of the passport due to wear or damage of the passport;
4) in other cases (e.g. in case of loss of document in connection with the theft.
A replacement passport is made by territorial bodies of the Federal migration service. If before the issuance and replacement of passports was done only at the place of residence, now it can be done in any "the passport office" (the office of the Federal migration service on the territory of the Russian Federation.
In order to exchange a passport, you must:
1. Write a statement on a special form set by the Ministry of internal Affairs of the Russian Federation. Sample statements you can find in the organs that produce the issuance of passports for Russia.
2. To provide a passport, which must be replaced.
3. Attach two personal photos size 3,5x4,5 cm
4. Attach the documents confirming the bases for replacement passports.
5. If the passport is reissued in respect of his loss – you must first contact the nearest police station with the statement for loss of the passport. You will be issued a temporary ID card. The old passport will be invalidated. Note that this should be done as soon as possible to your name, for example, received a loan. Otherwise, to prove your innocence to the fact this will be difficult.
All documents and photographs for replacement passports must be submitted no later than 30 days after the occurrence of the circumstances specified above.
If you ask a question replacement passport at the place of residence, the new passport will be issued to you in 10 days. If you are applying to replace a passport is not the place of residence, then the period is extended to 2 months. It is necessary to check all the data that you specified.
To get the new passport you are required to issue a temporary identity card.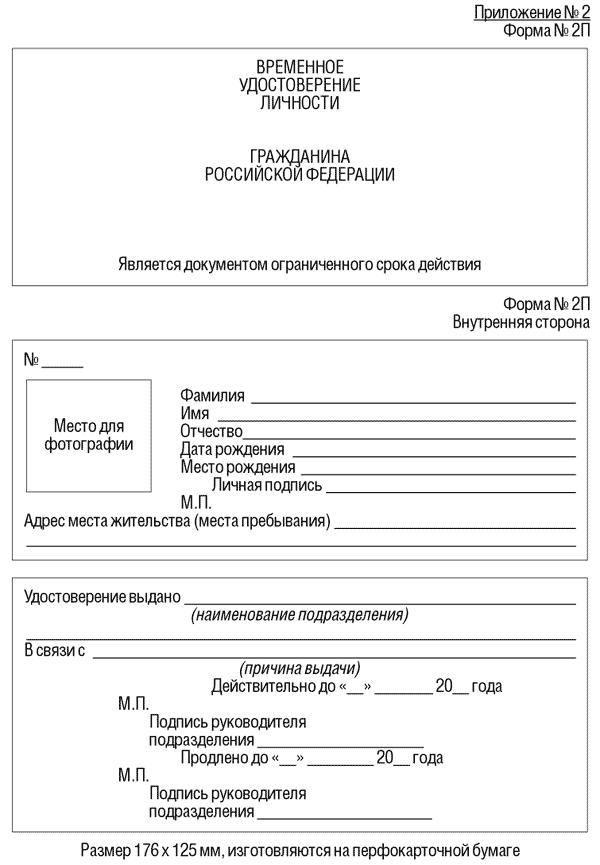 From 1 July 2011 on the territory of the Russian Federation put into effect a new Passport. On the third page of the passport under the photo will be embedded machine-readable element. This is done for better readability. In the "chip" to store all the information contained in the passport that will eliminate the error when reading the information. Old passports will continue to apply until the date "planned" replacement.
In addition, the Government plans to abolish internal passports in the Russian Federation, replacing them with plastic card, similar to the European ID or us driver's license and passport.
Useful advice
All citizens of the Russian Federation are obliged to keep the passport.