Instruction
Tubers purified from beet roots (without removing the skin) and washed under running water. Put the washed beets in boiling water, making the fire more to the process of boiling does not stop. Boil the tubers for about an hour, then take out the beets, cool and peel.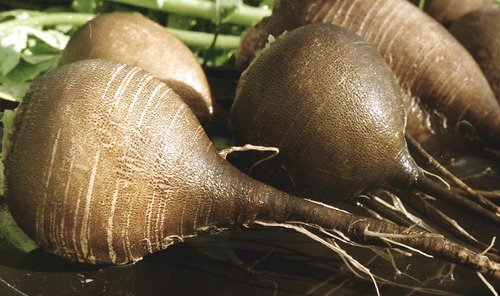 Prepared beets cut into thin slices and placed in a canvas bag under the press. The juice obtained in the pressing process, are collected in an enamel bowl. In a metal container, the juice darkens and then the syrup will not turn out light.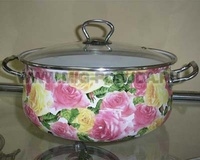 Wrung beets again put into the pan where it was cooked, and pour water in the ratio 1:1/2. Insist beets for approximately 30-40min. Then again press the same enamel ware. The collected juice is heated and filtered. By evaporation of the juice to get the syrup. Evaporate the juice you need in a flat enamel container, stirring constantly. Output with five pounds of beets, two pounds of syrup.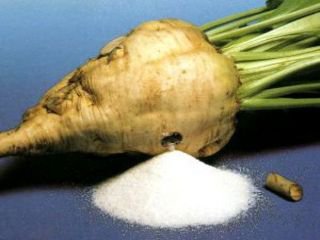 If you need to obtain a syrup with a large content
of sugar
, the cooking process is a little different. Tubers beets wash and remove the skins and cook the beets for a few (or use
the autoclave
). In the process of cooking (steaming) to make sure that does not evaporated water. Then the tubers are also cut into small pieces and squeeze the juice. Strained through cheesecloth, the juice is evaporated to syrup.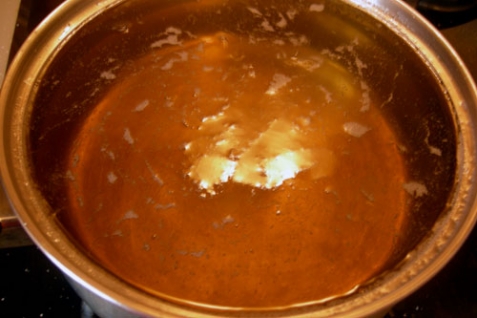 Note
To cook at home from sugar beets will be only syrup, which would be an equivalent substitute for sugar, and which can be added to tea and cakes. To kristallisierte sugar syrup only in the process of evaporating the syrup in a vacuum apparatus that is difficult to do at home.
Useful advice
From the hot beets, you can get more juice, and it flows easier.
The finished syrup can be eaten immediately or roll up in jars.
Advice 2: How to make candy at home
Sweets is quite possible to cook at home. A few minutes of free time and get a treat without preservatives and dyes. For example, Apple pastila. Home to do such a sweetness very simple.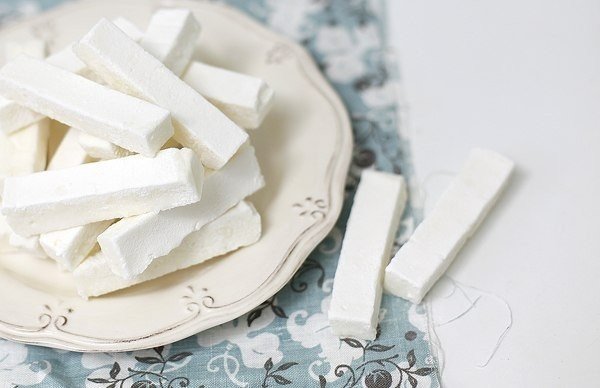 You will need
- 3-4 apples;
- 400g of sugar;
- vanilla to taste;
- 3 teaspoons of protein;
- powdered sugar for sprinkling;
- 1 teaspoon of agar-agar;
- 60g of water.
Instruction
Start cooking the candy home with soaking agar. Pour the agar water and wait until it swells. In the meantime, bake the apples in the microwave until soft, you will need about 4-5 minutes.
Have ready the apples with a spoon select the pulp and beat with a blender until homogeneous puree. 250 g of Apple pulp for homemade marshmallows take 250 g of sugar and vanilla to taste. Mix everything well and place in refrigerator until cool.
Prepare Apple candy on. Swollen agar-agar heat to dissolve. Sprinkle in 150g sugar and wait until it clears. At the same time, keep the weight at a slow fire, then remove.
Take the cooled mashed apples to marshmallows, add whites and beat with a mixer at maximum speed. Get white thick mass. Turn mixer on small speed and a thin stream pour the hot agar-agar with sugar.
Pour the sweet pulp for homemade Apple pastille in shape, covered with a film, a layer not more than 2 cm in height, smooth the surface and leave to harden. After 5-6 hours of Apple candy at home ready. Sprinkle it with powdered sugar, flip it, remove the foil and sprinkle over a little. Cut into wedges, well, roll them in powdered sugar, dry candy 6 hours and you can eat.
Note
Try to keep the agar-agar doesn't burn, otherwise the taste of homemade marshmallows would be ruined.
Useful advice
To prepare candy at home can be not only apples, recipe pastes can be changed to your preference, for example, add pears, bananas, peaches, and so forth.
Advice 3: How to make ice cream at home from yogurt
Women who have children are always looking for new tasty and healthy ways to feed your baby. In the summer, ice cream is especially important. Its taste familiar to everyone from childhood. Now ways to make it incredibly much! Importantly, the dessert was not only tasty but also healthy!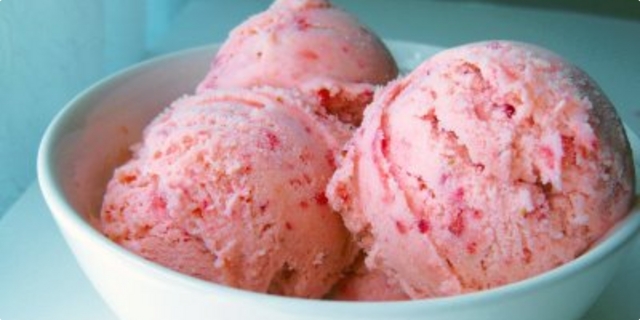 You will need
- blender;
- bowl for mixing 4 pieces;
form for freezing;
- kefir 1 l;
- sugar or fructose 4 teaspoons;
- banana-1 piece;
- strawberry 4-piece;
- peach 1 piece;
- cocoa 2 h spoon.
Instruction
In a bowl, spread on separate fruit and cocoa. Banana, peeled, strawberries and peach wash thoroughly under cold water.
Each bowl pour the cooked yogurt in equal parts and add the sugar or fructose. Then we need a blender. With it in each bowl make a homogeneous mass.
Of each bowl pour the resulting mass into molds for ice cream and put into the freezer for 60 minutes!
Note
To decorate ice cream you can use sprigs of mint, chocolate chips, raspberries or currants and whipped cream. This method of making ice cream very useful and suitable for use children from 1 year!
Useful advice
You can also make ice cream with a surprise. In the form pour a little bit of weight, then put nuts or whole fruit, then top to add mass. And, you can mix mass, 1 spoon of taste, then another, and again the first. So to get "striped" ice cream with two different flavors. Also in mass you can install the wood sticks, thereby to obtain a Popsicle! Fantasy here can be completely endless!
Advice 4: How to make toffee at home cream
Toffee is a real treat that many associate with childhood. To prepare such a liquid candy house, and their cooking does not require a lot of ingredients, and taste excellent.
You will need
- 300 grams of sugar;
- 300 grams of sour cream;
- 100 grams of honey;
- 100 grams of butter.
Instruction
The first step is to mix honey and sugar to put weight on a medium heat and, stirring constantly, bring to a boil. Cook the mixture for a few minutes, as soon as she slightly darken (will acquire a nice amber color), remove from heat.
The cream needs to be warmed up to 80-90 degrees, then mix it with the honey mass. It is worth remembering that for making sour cream Fudge, you must use only fresh cream, because the product is not fresh will curdle when heated, and its use will be impossible.
Softened butter to add to the honey-sour cream mass and give everything a good stir. Put the mixture on slow fire to make it slightly Uvarov. Willing to test as follows: put a few drops on a cold surface, allow to cool completely and taste. If consistency is satisfied, you can remove from heat.
Next, you need the pan to cover well with an oiled parchment and pour honey-sour cream mixture. Let stand at room temperature for 15 minutes, then cut into squares or rectangles. Leave the candy to cool down and solidification.
Toffee is ready, you can sprinkle sugar powder and put in a vase, and can be wrapped in a homemade wrapper, using, for example, the packets for baking.
Useful advice
It is worth remembering that to cook the Fudge for too long, as after setting they are not liquid, but solid.
Advice 5: How to make lollipops at home
Candy
is one of the favorite delicacies of children and adults are unlikely to abandon him. Using only healthy foods you can simply prepare this sweet in
home
conditions. In preparing lollipops it is important to follow the recipe and cooking time.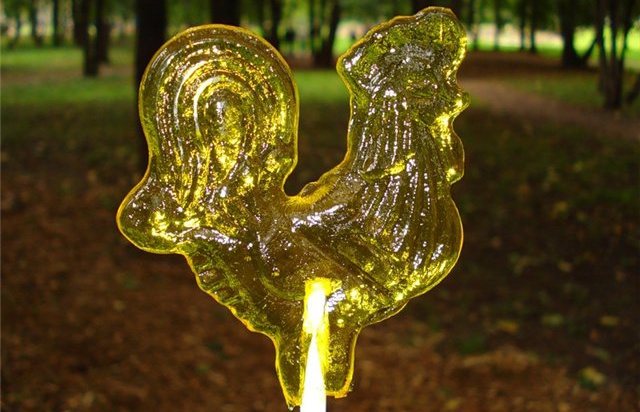 You will need
1 tablespoon of vanilla sugar or powder
4 tablespoons of brandy
a few drops of lemon juice
2-3 drops food coloring
Instruction
In the ladle melt over medium heat the sugar.
Add syrup, brandy and vanilla sugar.
Remove the syrup from heat and add the lemon juice and coloring.
Shapes of lollipops grease.
Pour the syrup on the forms and leave them.
Note
Do not leave the syrup while it is cooking so it does not burnt.
Useful advice
Instead of brandy you can add water or juice.
Lemon juice you can substitute a pinch of citric acid.
Advice 6: How to make mayonnaise at home
Mayonnaise is perhaps the most popular sauce in the world, which is considered the birthplace of France. He is able to give a new taste to even familiar dishes. The stores offer a wide range of this product, but it's easy to make at home. And tastes
homemade mayonnaise
is not inferior to the store.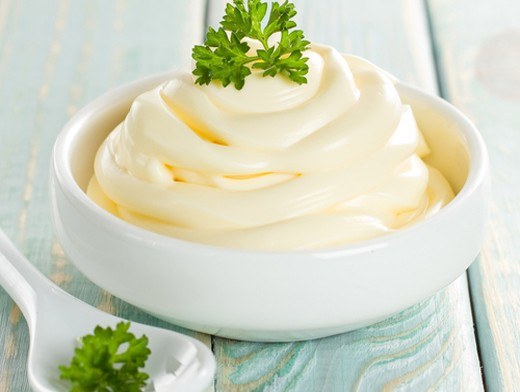 Basic recipe homemade mayonnaise


For homemade mayonnaise it is necessary to take the following ingredients:
- 750 ml of refined sunflower oil;
- 6 eggs;
- 24 g prepared mustard;
- 150 ml of 3% vinegar;
- 20 g of sugar;
- 15 g of salt.

Very carefully separate the whites from the yolks. Proteins aside, they are for making mayonnaise is not required. In the yolks add the mustard, salt and stir well with a wooden spatula. Sunflower oil pre-cool up to 12-16оС, after which gradually, 2-3 tablespoons, whisking continuously, add it to the yolks. Chilled vegetable oil emulgiruet well, that is broken into small balls that are not connected to each other, and are distributed to the yolk. The result should be a thick sauce, well-kept on the shoulder. In the prepared sauce, add the sugar and vinegar, thoroughly mix all until smooth. Faster and easier to cook the sauce with a mixer or blender, but you can't beat the components manually. After the introduction of the vinegar, the mayonnaise becomes thinner and becomes white. If desired, the vinegar in the recipe you can substitute lemon juice or citric acid. Store the mayonnaise in an enamelled or porcelain dish, in the fridge.


Recipe light mayonnaise


Weight watchers can make a light mayonnaise, fat content not exceeding 50%. For its preparation you will need:
- 3 cups of cold water;
- 2 eggs;
- 4 teaspoon prepared mustard;
- 1 liter of vegetable oil (refined);
- 3 tbsp 3% vinegar;
- 4 tbsp of flour;
- 4 tbsp sugar;
- 2 tsp of salt.

Pour some water, add the flour and stir until smooth. Should get a mixture the consistency similar to thick cream. Put the remaining water on the stove and bring to a boil. Then add the flour mixture and stir, boil the jelly. Let it cool down, add raw eggs, salt, sugar, vinegar and mustard. Beat with a mixer until smooth. Then gently, whisking continuously, pour a thin stream of vegetable oil (sunflower, corn or a mixture of sunflower, olive). Whisk the sauce until smooth. The finished mayonnaise will refrigerate and store in a tightly sealed container in the refrigerator.

In homemade mayonnaise, add some components and make the sauce spicy original flavor. For example, added to mayonnaise chopped garlic goes well with crispy bread and meat dishes. If the sauce is prepared with fish dishes or seafood, then you can add grated on a fine grater lemon zest. If dressed with mayonnaise vegetables, but you can add grated cheese or chopped olives.