Instruction
The easiest way to straighten hair at home is to use raschetka in combination with a Hairdryer. A large round brush and pull the wet hair and lock in this condition with the help of hot air. After the procedure, apply to strands styling. Hair will stay straight for about a day.
The second method, available in the home, is the use of a flat iron for hair straightening. The apparatus is heated to a certain temperature, and then, strand by strand, using it processed curly hair. When choosing a flat iron should pay attention to the surface – not to burn the curl, it needs to be ceramic.
If your hair is twisted only a little, maybe you should try one of the professional means to care for them. Most of today's shampoos, masks, conditioners and balms possess rectifying properties.
A more radical method is the straightening in the salon with chemical composition. Hair is handled with chemical substances, penetrating deeply into their structure, thus become straight and manageable.
Bio-hair straightening – a new word in the fight against curls. The basis of the method – processing of the amino-acids cysteine, penetrating into the hair shaft and changing its structure, but without affecting the chemical elements. But not in a hurry to run to the hairdresser – this method is not cheap, and its impact on the hair are still not understood.
The most natural, but short way is to use natural hair masks. To prepare this mask you will need a mixture of Cup of fresh coconut milk with lemon juice that stood in the fridge before the formation of cream layer. You need to apply this mixture on the scalp and wrap a hot towel. Then the mask should rinse and comb wet hair. If you repeat this procedure for three weeks the hair in a natural way straight.
You can use hair straighteners warm oil it to heat up a bit, apply on scalp and leave for a period of 15 to 30 minutes, wrapping your head in a warm towel.
Note
Even a perfectly smooth hair will become wavy again, if you find yourself in a room with high humidity.
Useful advice
To make the hair more smooth, use a comb with a few teeth – it prevents the fluff of the hair and prevents their splitting.
Advice 2: How to straighten curly hair
If you dream of straight and smooth hair, but about nature are the owner of wavy or even curly, you have to read some rules by which you make straight, even unruly hair. Let's get started!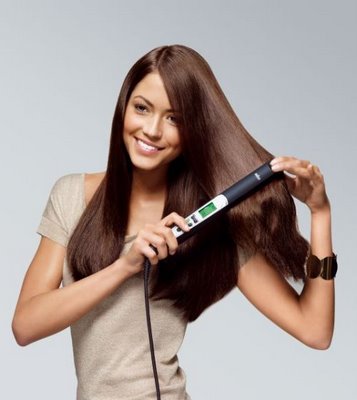 Instruction
For hair to stay straight and smooth, it is very important moisture. Therefore, before each installation you should wash your hair with moisturizing shampoo and conditioner. This is, firstly, protect hair from drying out during subsequent heat treatments (drying or flat Ironing, and second, heavier and will saturate with moisture the hair structure.
Should not straighten wet hair, they should be slightly moist. If you plan to use a brush, comb and Hairdryer, then the hair can become dry and brittle from the amount of evaporated moisture! And the pad is in this case simply "does not work". So after washing, wrap your head with a towel for about 10-15 minutes, during which moisture is actively absorbed.
What tools should use for straightening hair? Best proven serum and various sprays. Mousses and foams often do not provide good results because of their texture, they tend to stick together and heavier hair.
So, on slightly damp hair , apply a spray or serum, spreading along the entire length. Then take a comb with teeth rare enough and separates hair into strands.
How are you going to straighten your curls? The most popular methods - using a hair dryer and the round brush, as well as special straighteners. In the first case, you should wind each strand on the brush and no matter how slow and carefully pulling it out under the hot stream of the hair dryer. If you correctly choose a comb (and to draw your attention on the brush of natural cloth, as they do not damage the structure of the hair, and polished it) harm to the hair almost did not bring. What are common mistakes when straightening hair in this way? Do not dry hair "Polotno", directing a jet too close to the hair, they are rather perishable and dried, losing all moisture. Between the dryer and the strand should be at least 10 inches.
After you have dried and straightened every strand, it makes sense again to sprinkle the hair straightening moisturizing spray, allow to dry completely and fix the varnish.
Now about otuzco. First, it will be good if you will not regret the money on a quality flat iron with ceramic coating. These irons are more expensive, but almost does not affect the structure of hair and much less eliminate them. To burn through the hair in such a pad is almost impossible. The same applies to irons in function of temperature choice - you can choose the suitable for you to achieve the desired result depending on the characteristics and thickness of your hair.
Hair before straightening irons should be almost dry, separated into strands and processed by the tool for installation. Each strand should be pulling from root to tip, while leaving the iron for a long time - so the much moisture evaporates and the hair becomes frizzy and dry. What is the advantage of straightening hair this way? First, the result- the hair did look very smooth and straight, they often get an attractive gloss. But the effect of such rectification is very short, and after the first washing hair take your previous form. It turns out that they need to straighten all the time and this way. When straightening hair with a hair dryer as you would gradually change and Polish the hair.
Advice 3: How to make hair more manageable
Unruly hair can bring a woman a lot of problems: they do not fit and often look sloppy. Causes of rigidity and fly-away hair, improper care, frequent dyeing, overuse of Hairdryers and irons. To make hair more manageable, it is necessary to observe the rules of care and use of skin care mask.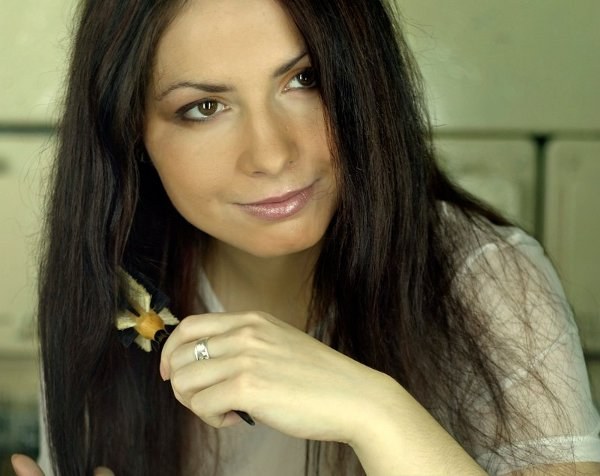 Instruction
Protect your hair from the factors that make them dry and frizzy. Huge nails! plastic and metal combs, hair dryers, Curling irons, hair irons and other styling instruments. After use, hair becomes lifeless, the hair is severely flogged. If you are unable to fully exclude the use of these devices, use them only in a sparing mode and make sure you use a means for thermal protection of hair. Do not overdo it and these fashion procedures, such as extensions, straightening and hair lamination.
Purchase only quality care. To make your hair manageable, avoid using shampoos with components such as sodium sulfate or silicone. Regularly make a homemade mask for softness and manageability of hair, they will return to the curls strength, Shine, softness and density.
Curls make obedient is easier with the help of olive oil. It perfectly moisturizes and nourishes the hair. Two hours before washing, RUB a little olive oil into the scalp and apply to hair, put on plastic cap and wrap head. Rinse the oil with a mild shampoo.
Oil to soften the hair, you can add and shampoos. In a single portion of shampoo, pour a few drops of jojoba oil, avocado or wheat germ mix well and apply on hair. Enriched with oil shampoo should not be washed off immediately, wait for 2-3 minutes. In addition to oil, in shampoo, you can add the contents of the capsules "Aevit".
Excellent results can be achieved by the use of fortified masks. Mix one egg yolk, a teaspoon of warmed linseed oil and a few drops of essential oil ylang-ylang or orange. Keep this mixture on hair for one hour, then rinse and rinse your hair with water and lemon juice.
More manageable hair make a mask of white or blue clay. 100 g of cosmetic clay dilute with warm boiled water to a creamy consistency. Apply the mask on hair and scalp and keep for half an hour.
Advice 4: How to get rid of curly hair
Women often seek to change something in themselves and in their appearance. If you have straight, smooth hair, you sometimes want to become the owner of lush curls. If nature has endowed woman with curly hair, she often want to make the hair smooth. There are several ways to keep unruly curls.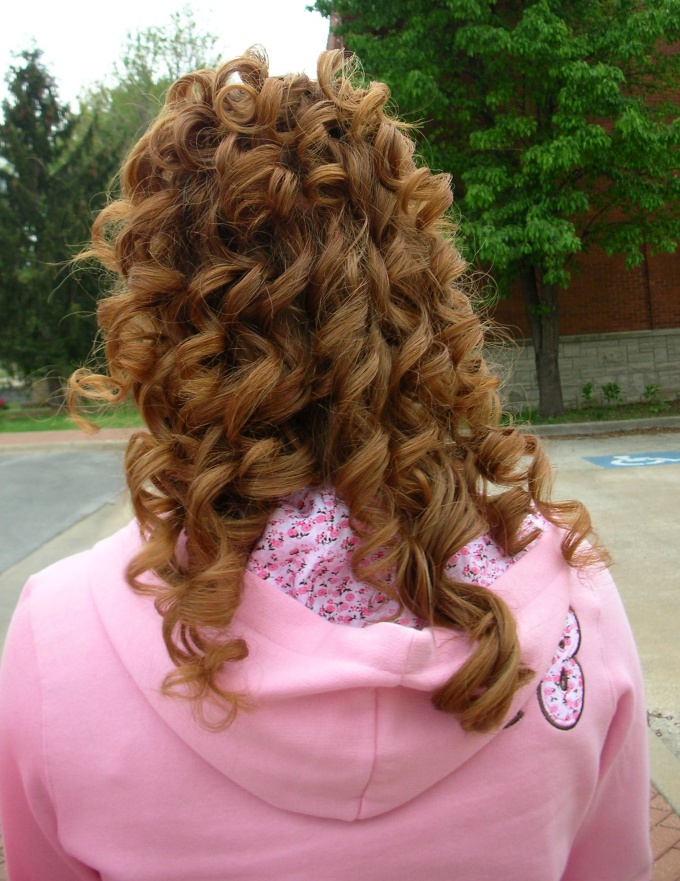 Instruction
Straighten curly hair at the salon. Salon straightening treatments are of two types: chemical and thermal.
When chemical straightening curls hair distributed a special formulation that softens the cortex of the hair and straightens it. The procedure damages the hair, so after she can not expose them to repeated chemical exposures, even staining. As regrowth of the hair should be adjusted - in this case, the structure is applied only on the roots.
Thermal rectification is not so much harmful for the health of hair. The procedure is performed with a special comb. The frequency of teeth on the comb picks the wizard, focusing on the structure and extent of hair damage. Happen mild, moderate and severe thermal straightening. The choice depends on how much curly hair, and also to their status.
Straighten unruly curls at home with the help of special cosmetics for smoothing curly hair. For sale is a large quantity straightens shampoos, conditioners and styling products for curly and wavy hair. They detangle and temporarily straighten unruly strands. The disadvantage of this method is that moisture your curls will again begin to curl. The effect of these styling products short-term, especially if you do not use a locking gel or varnish.
Learn how to straighten your hair yourself. A few trainings you will ten minutes of unruly curls to make sleek straight strands. Wash your hair straightens with shampoo, use a softening conditioner after washing. Dry them with a Hairdryer. Dry hair oil gel for styling, with a special emphasis on the radical part, if the curls are twisted from the root. Roll the hair on large rollers, starting from the top. So you divide the hair in separate strands, ready for straightening.Take turns curler, starting at the nape. Liberated strand straighten using a flat iron for hair straightening. Drizzle with straightened hair lacquer or RUB between your hands a light holding gel and spread it on the surface of the hair. Hairstyle is ready.
Advice 5: How to make voluminous curls
Many girls with straight hair envy the owners of beautiful curls and ringlets for not appreciating the gift of nature. But straight hair is, at least, one advantage: it is much harder to straighten curly hair than to cheat direct. Transform straight hair you can use several ways, while receiving a variety of size curls.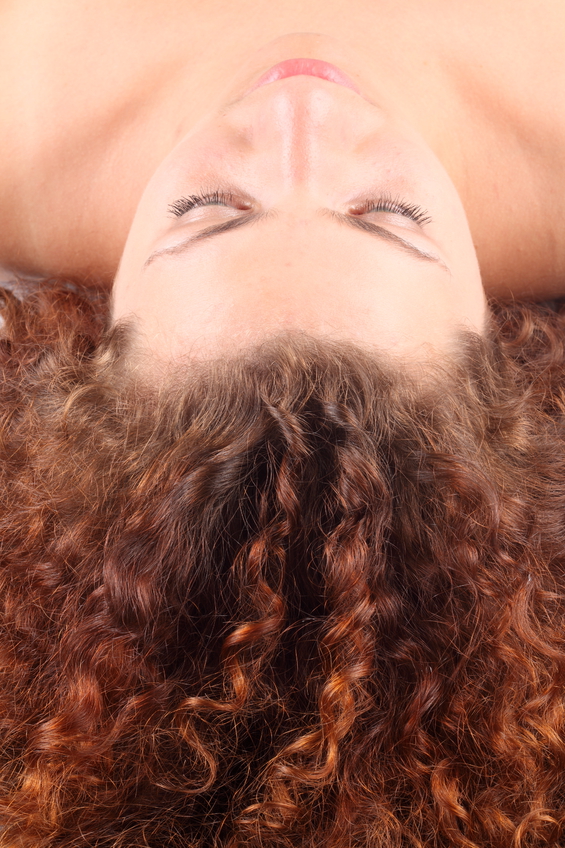 Instruction
Using the first method you can create a slight negligence. This method works for short hair. For this you will need gel, mousse, or cream for volume, wax. Apply mousse and gel to damp hair. Then randomly, at random lift the strands up, slightly pull, shake and dry them with a Hairdryer at the roots. Slightly damp hair take a brush up and spray lacquer. Then again chaotic, jerky movements, dry hair. To add the strands Shine, on dry hair, apply a little wax. The effect of wet hair will help you to make your appearance sexy. To get it, use a special gel to the corresponding mark.
The second method used to create small curls. You'll need mousse (gel) and nozzle diffuser. On hair, apply mousse or gel and remember throughout their length. Then dry with a Hairdryer at the roots, with his head bowed down. Then gather your hair into a diffuser and dry on hot, but not very strong flow of air, pushing the diffuser to the head. Use only mousse or gel marked "easy fixing".
The third method will help you achieve small and large curls. Of the tools you will need the curlers and mousse (gel). With paper shoes to make charming curls , you can even in the morning before work. To do this, wash your head for an hour before going, apply mousse or gel and almost completely dry the hair. Divide them into strands and wound on curlers. First, the ends of the hair, and then the entire strand. The smaller the curlers you use, the stronger the curl will curl. Dry until the end of the hair and after an hour remove the curlers without pulling the curls. With your fingers separate the hair. Simulate hair without using a comb. The volume can be given with a hair dryer, then immediately secure the hair lacquer medium hold. If you want to enhance the effect of the curls, before winding on curlers loop each strand around its own axis.
Advice 6: How to make wet curls
Every woman wants to have fine hair and look beautiful, but not everyone can afford to constantly visit the Barber. Now back hairstyle with shiny separated curls one of the most fashionable is considered the "wet" styling. It can be done at home on any hair, regardless of their structure and length.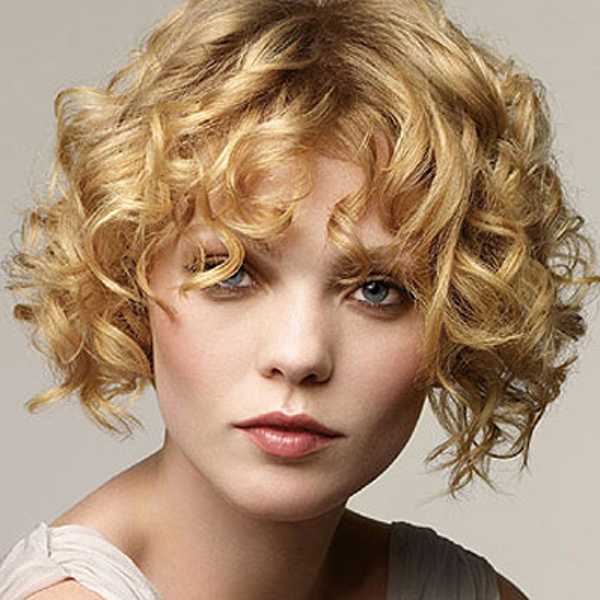 You will need
Gel or special agent "texturizer", hair, nail fixing, comb with a few teeth
Instruction
Currently, there are a huge number of tools for creating hairstyles with wet hair effect. Apart from gels, there are special varnishes, sprays-called "texturizer", which help to define individual strands and give them a glossy sheen.
Control "wet" styling depends on the length and structure of your hair. For example, if you have gorgeous curly hair, to give them a "wet" effect, you will use "texturizer", and if you are the owner of short and straight hair, you need a more persistent means. It is important not to overdo it, and instead of "wet" effect, get the effect of dirty hair.
So, on curly hair, apply to wet hair gel and comb comb with a few teeth. Don't forget to decorate eye-catching accessories, for that perfect ring, hair flower or a silk scarf.
If you are the owner of short, and even the straight hair to create hairstyles with effect of wet hair apply a compressive movements special form the toffee. Creative haircut can refresh it, making a few hand movements with the "wet" tool, sherashov the top and prigladit occipital. For everyday option "wet" hair styling tool be on a separate zone by comb with a few teeth or fingers.
On the long hair "wet" effect can be achieved with the help of mousse (gel weigh down hair). Apply to hair, then dry with a Hairdryer, creating waves, fix the paint, removing unnecessary pomp. It is also possible after applying mousse to wind the hair on curlers and a little dry with a Hairdryer. Then remove from the curlers separating each curl into smaller strands. For fixing spray varnish.
Useful advice
The effect of "wet hair is more suitable for owners of dark hair, as "wet" effect emphasizes the dark curls that look more natural. Remember that if you had a "wet" stowage, do not brush hair, otherwise the effect will disappear.