Instruction
Before you arrange the furniture, divide your office into zones. For this you can use the low cabinets, all kinds of screens or office partitions, which it is intended to do. With their help, you will be able to separate the working space from the zone of reception of visitors and guests.
If the tables are close to each other, you can also separate them by a partition. This technique will allow to create personal space for each employee, which further positive impact on the General emotional background of the office. Important do not place the tables back to the door, by then your subordinates will feel extremely comfortable.
Cabinets and racks need to be set so that any member of the working group had the opportunity of fast access to documents and accessories stored on their shelves.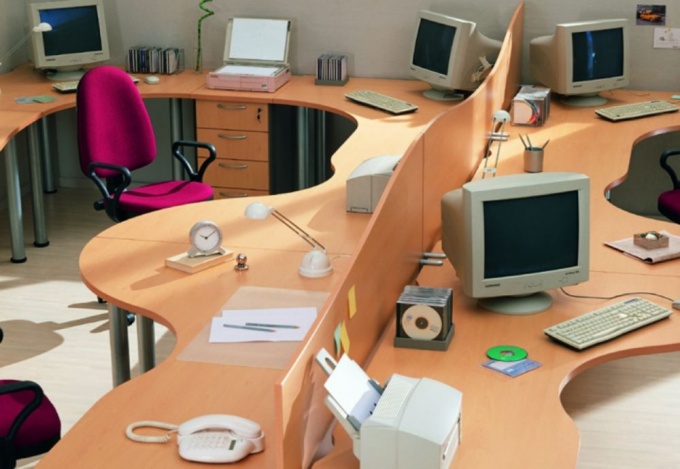 Don't forget about the lighting. Natural light should be used as much as possible. But if it will not be enough to equip every workplace with additional artificial light sources.
Better hide the kitchen away from the eyes of visitors. Wardrobe or clothes rack put by the door to avoid wet floor around the office. And for the harmonious completion of the office interior use for all kinds of decorative accessories – small paintings, photos or floral arrangements.
Important – try to use all available space as efficiently as possible. After all, the right placement of the furniture creates a harmonious and sophisticated office interior, being the key to the success and prosperity of the company.