Instruction
To begin, open the desired image in photoshop. By default it appears as the main background, however, you need to do to make it a simple layer. To do this, click on it in the layers panel twice, then "key", indicating that it is background to be removed.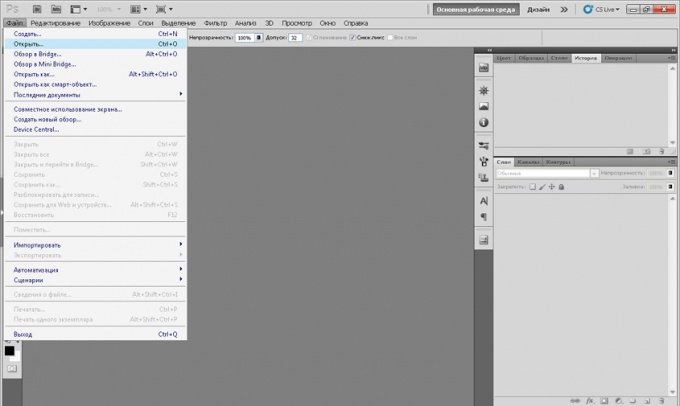 Then create a second empty layer. Click Layer - New layer or Shift – CTRL - N.
Zoom in photos, if you want the lips were closer, pressing CTRL - +. Select soft brush of the desired diameter, so it was easy to paint over the entire surface of the lips. To make lips look naturally brighter usually use crimson or pink. Thus, then, click on the Fill tool and the color picker to select a color. In our example it will be pink.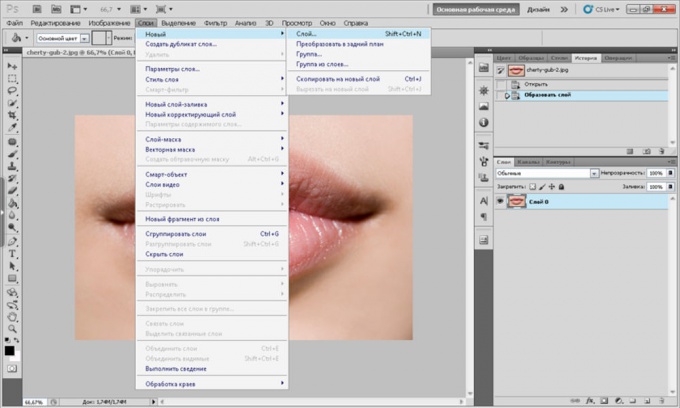 Then just start to paint over the entire surface of the lips. You must always make sure that on the layers panel, you worked it with an empty layer, not the photo. The most difficult is to paint carefully and not to climb over the edge of the lips. Although, even if this happens, the Eraser tool will always help to rectify the situation.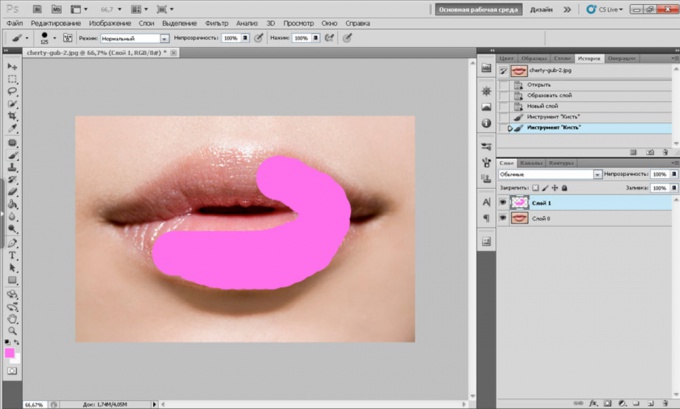 When the entire surface of the lips will be dyed, you can proceed to the next stage. It is necessary in the layers panel to the layer with the shaded lips, choose blending mode "Overlay". You will see how the color has changed. If you are not satisfied, then try reducing the opacity of the layer. Soon you will achieve acceptable results. Now can be seen some of the mistakes that you made when I painted over the lips. Not a problem – the eraser when you zoom in, you can carefully fix it.
Also, after that, for greater expressiveness of the lips can be applied to scaled a new empty top layer several thin and small lines of white color with the Pencil tool. Usually they are applied near the notch on the upper lip or in the middle of the lower lip. If they when you zoom a photo too stand, you can always reduce the opacity of the layer.