Instruction
Install better speakers in the front doors of the vehicle or shelf of the trunk, there are easy to connect due to existing summarized the transaction, and they perfectly fit into the interior of the car. However, the installation location is limited only by your imagination. You will need a screwdriver and a sharp knife.
Remove the front door trim. To do this, disconnect from the battery to the wire that goes from the negative terminal. Remove front and rear screws, which fastened the cover of the upholstery.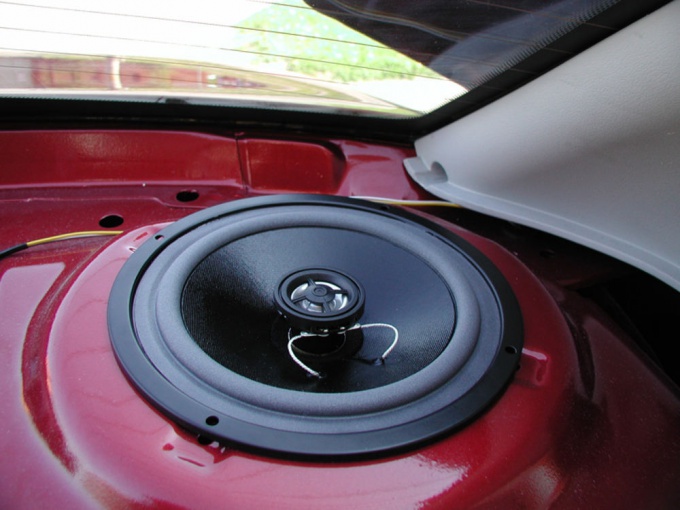 Press on the handle of the door, Unscrew the screw that it is attached, remove it. Remove the bolts that hold the trim on the bottom, press it so that the holders came out of their holes in the door. Disconnect pad wires that control the Windows and door lock, and then remove the padding.
Cut holes in the upholstery, whose diameter should be slightly larger than the diameter of the speakers. Install them and observing polarity, connect the speakers to the existing wiring in the car door. Carefully read the instructions that came with the speakers, follow them. Install the trim in the reverse order.
To install speakers in the trunk, remove the shelf and cut holes in it under the radio. Have the wheel arches in the side panels of the Luggage compartment padded harness, which will plug in speakers, then attach them and put the shelf in place.