You will need
- tutorials in English;
- workbook;
- fountain pen;
DVD player;
- MP3 player;
- videos in English;
- audio books in the English language.
Instruction
Determine why you need English. In the process of self-learning you have to constantly motivate yourself, allocating time for studying and spending effort, so it is important to find a good reason, which will soon be your motivator. Depending on your situation could be to a tourist trip, study at foreign University, working in prestigious foreign company.
Tune in for the serious hard work. Offer throughout the so-called modern technologies of language acquisition that are supposedly able to make you fluent in the English language, instill unnecessary illusion. Language training may take several months of concentrated independent work, and to master the language perfectly, it may take several years.
Start learning English with the alphabet and pronunciation performances. Without knowing how to pronounce a particular letter of the English alphabet, it will be difficult to use a dictionary, read the abbreviation, and spell my name over the phone.
Having mastered the alphabet, move on to memorizing words. Be sure to limit yourself to a specific time frame. For example, set yourself the minimum goal for a month to learn five new words. On the day it is only 15-20 lexical units. Strictly adhere to your plan. It is important not just to memorize any words, and try first to translate into English the speech set, which you used to use daily. This will save you from having to learn those words, you may never need.
For quick repetition of the material get a separate notebook dictionary. Write in a notebook mastered your words and any expression. It is important to keep records by hand, because it connects the motor memory and promotes better assimilation of new material. Another valuable tool for self-learning English can be a separate card, one side of which is written the word in Russian, and on the back – its English equivalent.
In parallel with the accumulation of vocabulary begin to master the basics of English grammar. This will allow you to correctly build phrases from memorized words. Try as much as possible to memorize material to say.
To develop skills of understanding foreign speech preview DVD movies and videos in English, without translation. It is advisable to have a notebook and a pen. Turn off the subtitles and try to understand individual words and expressions. Putting the player on pause, do not be lazy to consult the dictionary for finding the value heard a new word. A good help will be periodic listening to English radio stations, primarily news channels.
Use the MP3 player to spare time to listen to books in English. It will also allow you to understand speech system and feel its melody. It is convenient to have at hand a text version of the book for parallel reading. Especially valuable skill of simultaneous listening and reading will be at the initial stage of language acquisition.
Make learning English a priority, not afraid to sacrifice for that minor daily Affairs. Scheduling time for classes, try to play for 20-30 minutes, then switch to other things, and then again to pay attention to the language. Interruptions make learning more effective.
Advice 2 : How to learn English independently
To learn English you can own without spending money on repeaters and expensive schools. Of course, this is not about professional knowledge, and good conversational skills that will allow you to communicate with friends or abroad. To believe in themselves, just look at small children quickly learn any language if they fall in the language environment. With age, of course, abilities vary, but nevertheless the person throughout life capable of learning, which is, of course, slower than in children.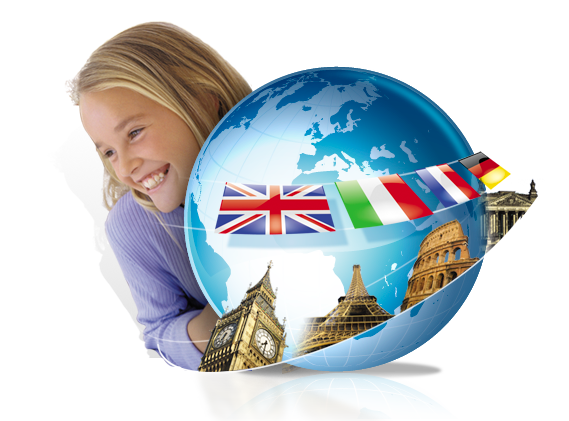 Instruction
If you decide
to learn
English on their own, the first thing we need to establish within yourself, the decision to teach, motivation, why you need it. The solution must be very deep to have enough for a pretty long road. Then remember how to teach the language of children. First, they listen and try to sputter in response. And we'll take it a rule: listen. Every day to listen to the speech in English: films, songs, just recordings. At this stage it is necessary to learn the language melody, the rhythm of his. You can teach simple poem:
My name is Ann,
Her name is Vain,
His name is Ben.
Say it again.
Then learning letters and learning to read. You can start again with the simplest of poems, gradually moving to more complex texts. Keep in mind that reading to learn is not as easy as in Russian: here the same letters are read in different ways depending on the combination with other. So first remember combinations of letters, and then move on to reading words and sentences. Please note that you must not only read, but to listen to a recording of the text to correctly put on all the intonation of the sentence. Try to repeat read sentences and make the same with other words.
It is very important to learn the structure of English speech. The fact that all sentences in the English language have strictly established order. There are suggestions of narrative, there are questions here and learn the structure of their build, train it every day, and you will learn to make sentences of different words independently. By understanding the structure of the sentence, you go to the grammar: system of language and rules of its construction.
We continue to develop all those areas that we have started: listening, reading texts, speaking. Parallel to learning grammar and Supplement our speech with new words. The rule is: every day to learn new words and expressions. Every day be sure to read and listen. Gradually, your English skills will develop. When the structure of the language and some vocabulary has been accumulated, it will be possible to visit clubs where you have to communicate with native speakers. When you will understand, then I can say that the initial phase of the study completed, it is possible to improve it.
Advice 3 : How to learn spoken English
Ownership of any foreign language implies not only a knowledge of grammar rules, but the ability to communicate in it. The most commonly used in international communication language here is English, so the knowledge of English will be useful on holiday, and when communicating with foreign colleagues.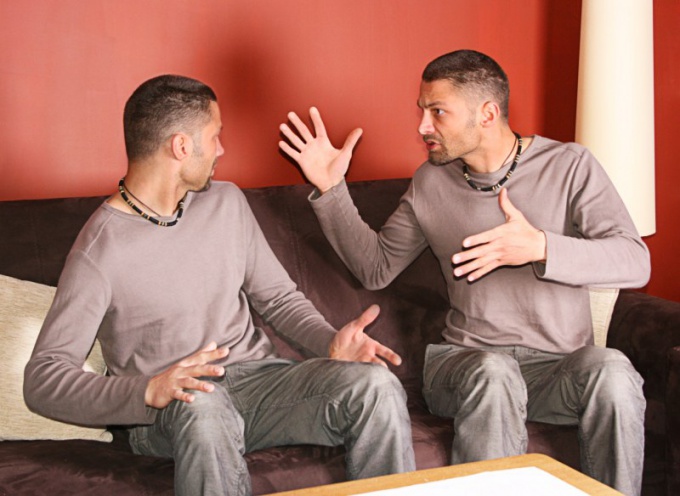 You will need
- textbooks on phonetics and grammar;
- access to the Internet;
- teacher;
- interlocutors.
Instruction
Pay special attention to the study of English pronunciation. Remember how to pronounce the individual sounds, learn to distinguish between types of syllables, read about the role of intonation in English sentences. You can learn phonics on their own (e.g., using rates "BBC Pronunciation Tips" or "New Headway Pronunciation Course"). However, it is better to work with an experienced teacher who can correct any errors and supply you with the pronunciation.
Despite the fact that in spoken English sentences often simplified, and some rules for constructing phrases and is skipped, you cannot do without at least a minimum knowledge of grammar. If you studied English previously, most probably you are aware of grammar rules. In this case, we need only to refresh their memory, prosesau a collection of exercises on grammar.
See the most modern British and American movies and TV shows in the original language. This will help you to expand your vocabulary and learn many phrases and abbreviations that are rarely used in written speech, but it is often found in oral. Try when you first view the film does not use subtitles, including them only in the most obscure episodes.
Listen to radio and audio podcasts in English. This will help you to get used to English speech and to develop her listening. If it seems that you do not understand, listen to the transmission for learners of English. For example, many programs of this kind can be found in the section "Learning English" site http://www.bbc.co.uk.
It is impossible to learn spoken English, not practicing it. Use every opportunity to communicate in English: sign up for courses, find someone on the Internet, attend meetings of clubs of the English language. If none of these options does not suit you, talk aloud to yourself.
Embark on an independent journey to an English speaking country. There you will have to periodically refer to the native speakers, which will help to overcome the language barrier.
Great help in learning conversational English may have a study in one of the language schools for foreigners, such as the UK or Malta. However, being on such courses, do not immediately look for compatriots, remember that your goal is to learn to communicate fluently in English.
Useful advice
If you need to learn conversational English for business communication, read the relevant professional literature in English. This will add to your vocabulary of specialized terms.