In the manufacture of jewellery using metal materials, non-metallic and some accessories. Among the used metals are most popular, no doubt, remains the gold. The quality of gold is determined by assay, showing its content in one kilogram of alloy. For example, a sample of 585 says that in one kilogram of an alloy contains 585 grams of gold. The remaining 415 grams have actual metals. Thus, the jewelry 585-carat gold contains 58.5 per cent. Why is jewellery not made of pure gold? The fact that pure gold 999-th sample is a fairly soft metal and easily deformed, so the products made from it are fragile. When you add in the gold and other metals, the resulting alloy becomes more solid. Supplement to gold other metal not only increases its strength but also changes color. If the added copper, the gold acquires a reddish or pink hue, the presence of silver gives a yellow hue, and palladium, zinc or Nickel gives the gold a white color. Sometimes I use such rare metals as iridium, osmium and ruthenium – they increase the hardness of the alloy without color change. To determine the quality of gold in terms of its color very difficult. Buying, for example, somewhere in Turkey, 14-Karat gold (the equivalent of 585-th sample), you can after some time to notice that it went dark. This suggests that the real test of this jewelry is not above 375. Of course, for the production of jewelry is used not only gold but also other metals – particularly silver and platinum. Silver jewelry is better to buy not lower than 900-th sample. Platinum jewelry is used by higher 950-th sample. In addition to metals, for the production of jewelry widely used precious and semiprecious stones. Usually when you use gems they constitute the bulk of the cost jewelry. The most valuable are diamonds, rubies, emeralds, sapphires, alexandrite. Semi – precious stones-aquamarine, Topaz, tourmaline, amethyst, rock crystal, turquoise and many others, only about two dozen names. Its value is second only to precious stones. Semi-precious stones – agate, onyx, lapis, malachite, jade, carnelian and others. Usually they are opaque or polupronicaema, is widely used in the manufacture of jewelry. Mention should also be made of organic stones such as pearls, amber, coral, mother-of-pearl.
Advice 2 : Jewelry is an essential accessory
Every self-respecting girl who actively monitors trends and wants to look stylish, it has in its Arsenal a variety of jewelry. Because these accessories allow you to experiment with images and show your unique taste.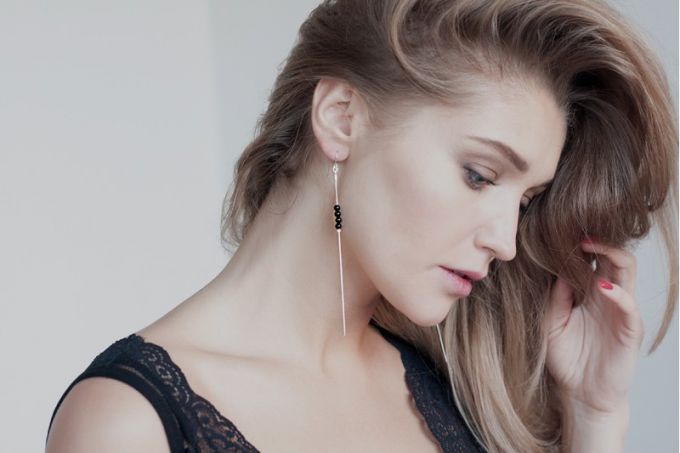 Such accessories are particularly relevant in the summer, when most of the body is open. This year, designers advise to choose the massiveness and originality. In fashion magazines covers adorn the model with the earrings of several tiers. The accessories distinguish the shoulders and emphasize the neckline. They can be decorated with stones of various colors and other colorful details. If you prefer a minimalist, you'll like long chain-link earrings that will look true and gentle.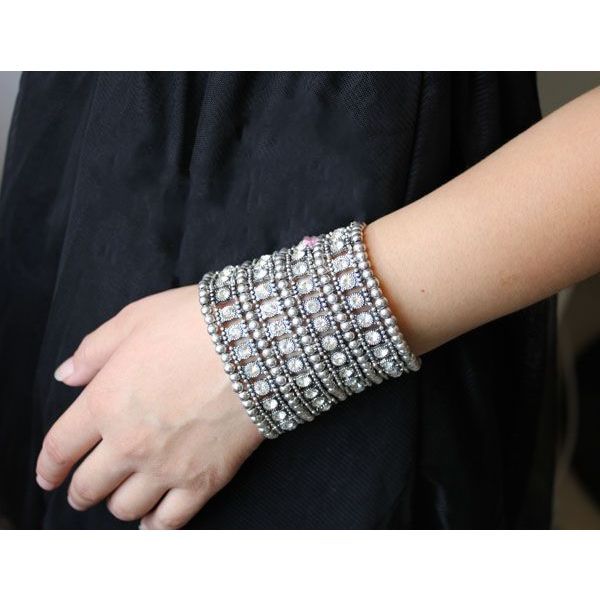 As for the necklace, it should be luxurious and massive. Bright colors, sparkling stones and large chain, that should decorate the neck of a stylish fashionista. Wear ordinary plain knitted dress with that necklace and your look is ready to come out to the podium. Fashion designers also suggest to choose the big and wide bracelets. Can be worn as one large or several less massive on both wrists. This summer's trendy to wear bracelets of triangular shapes of wood or metal. This summer, a very unusual look bracelets with weaving and small pendant.
To complete the image will help a small scarf, the size of a tie. These accessories are made of satin and chiffon materials, with original prints on them. Sometimes there are decorated with metal hardware, sequins and beads. Scarf you can tie on your head as a turban or around the neck, thus emphasizing its curvature.
With the accessories any outfit can be given a stylish, originality and peculiar charm.
Advice 3 : What kinds of decorations are there
What are the only decorations not exist. The choice boils down to what part of the body you need to decorate and how much Finance can be expended. But fashion has always been, and remains, precious stones and natural materials.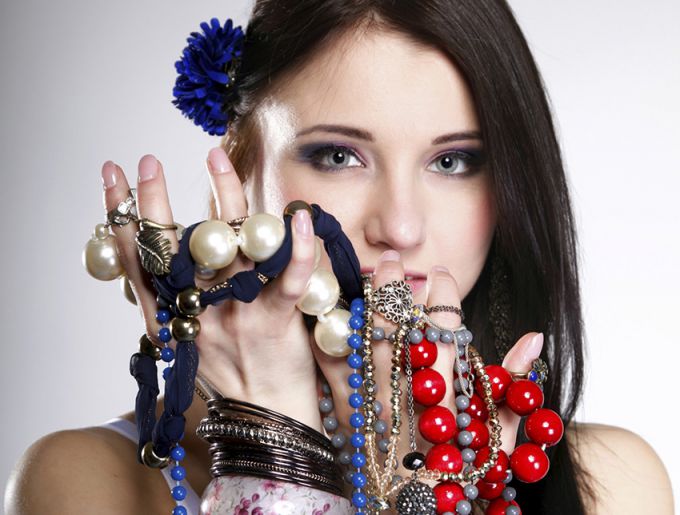 Necklaces, necklaces, collars, chains and pendants
Necklaces come in several types, with various stones, pearl, diamond. Collars in most massive with different inserts. Chain thick and thin. Chain perfect charms. They come in different shapes and sizes, for example, they may be in the form of ornament, stone flower. From necklaces or pendants has a direction on religious themes: crosses, icons, amulets, signs of the zodiac letters.
Pendants can serve as a clock that hung on a long chain. Pendants can be in the form of a container for essential oils and perfumes. Now fashion pendants stick, they are made in different shapes and look stylish. Medallions — this is also a suspension type, the principle of opening books. They often insert photos or small memorabilia.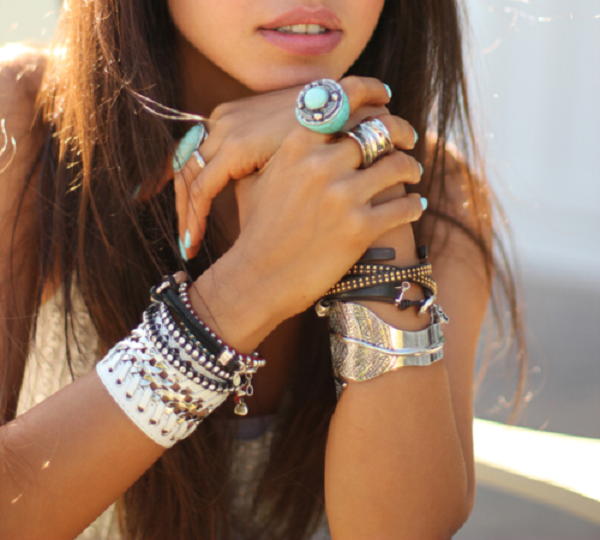 .Allow for your arms and legs, bracelets, chains, rings
On the wrists of the hands and feet can be more often to notice the chain, they are usually small and with small pendants. Bracelets of all shapes and sizes look great on the hands. In Vogue rings worn on the toes. The ornaments on the fingers – rings, thin, thick, with stones and insets. The rings are inscribed, woven from a variety of materials and metals. It is believed that gold and silver should only be worn on a particular finger, but it is not always the case.
Hair ornaments
Headbands and barrettes all the more striking in their beauty and originality. Even ordinary Hoop can decorate hairdo. Here a matter of taste, every hairstyle will suit a particular shape and size of the jewelry.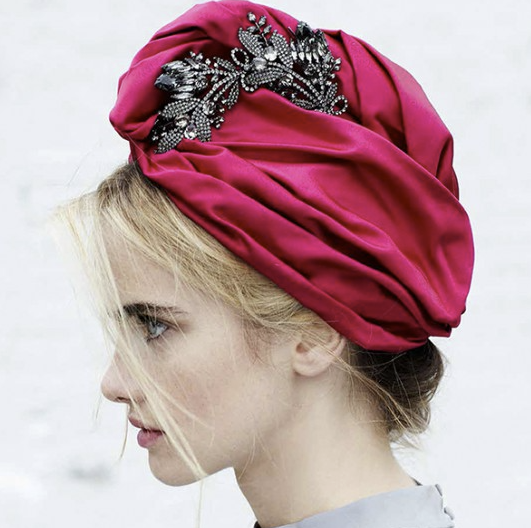 Earrings
Earrings on the ears has always been considered a wonderful decoration. Fashion piercing not one, but several holes for earrings. Shape, length, material for them is varied. Since ancient times women tried to stand out and decorate themselves. They chose bright materials or stones used to wear massive jewelry. Now the only change is the form of jewelry. They started to push under a particular style or clothing and to match the status of his mistress.