You will need
Fabric, thread, scissors, paper, and needle, a pencil, a piece of soap or chalk, sewing machine
Instruction
You must first build a drawing of the pattern for which is removed the following sizes: neck circumference, chest circumference, waist diameter, the length of the shelves, the depth of the armhole, the length of the back, sleeves and length of the product. Next on a large sheet of paper draw all the details of the
Bathrobe
and separately, in addition to symmetrical. Remember that when stitching all the detail is lost of the material to the seams, cuffs and podvoroty, and the collar may have a double layer of cloth, then it is stitched from the wrong side and then turned over. So be sure to leave the stock edges when drawing, at least 4 cm.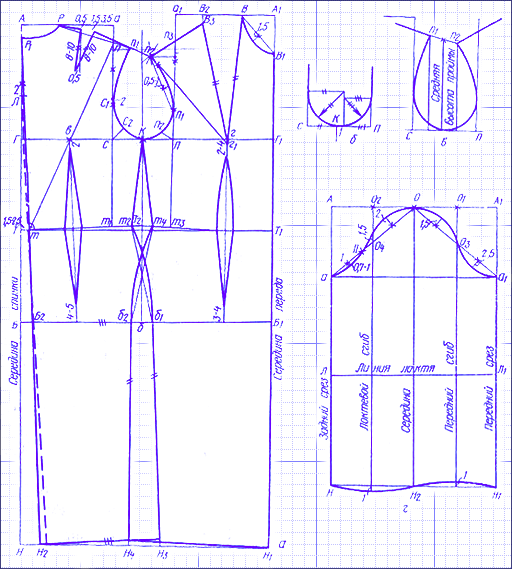 Cut templates out of paper, put them on the fabric, trace with a dry soap and start smachivanie all the details. Do it big stitches, preferably by threads, with contrasting color material.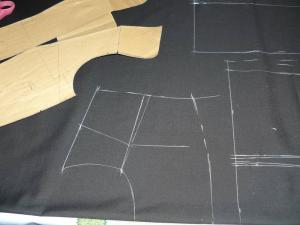 Further having a fitting, make your adjustments to Your liking by changing the location of the sour cream seams.
Prostrochite basic details of the Bathrobe. Sleeves and cuffs are sewn podvorotni last. Remove the stitches, smachiwausa Your Bathrobe.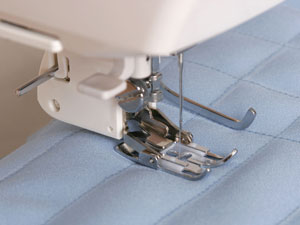 Determine how you will be committed Bathrobe, i.e., buttons or belt. Mimetite loop on the machine. If You decide to do the belt, then, knowing the diameter of the waist, and to determine the width of the belt, you will be able easily to carve out the time. Also keep in mind podvorot, loss of material at the seams or that the belt is double-sided. Sew it on the wrong side and turn after that.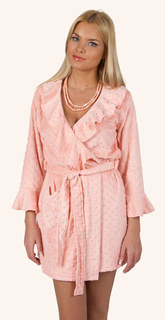 Note
Remember that in order to avoid unpleasant situations with failing seams, it is necessary to choose only high-quality material and thread. Filing and podvoroty better to fold the cloth twice.
Useful advice
Summer gown, it is recommended to sew from light and smooth materials. In winter, when you want more heat, you need to choose thick fabric, perhaps with a NAP.