Instruction
To find a point of receiving "second-hand".
Clothes and shoes, expected for delivery, you need to prepare. Clothing must be clean and in good condition, and shoes arranged in pairs, in the presence of the shoelaces, it is advisable to link them. By the way, you can donate and bed linen, and blankets. All things should be well Packed.
To go to the reception and hand over unnecessary items to the clerk.
Useful advice
And now with a sense of accomplishment and relief, unable to return to work. Well, if you still want to gain at least some money for their nice jeans and decent jacket and hardly worn shoes, then you need to the Commission. But, as they say, is another story.
Advice 2: How to open a second-hand store
Despite the abundance of cheap
shops,
clothing,
second-hand stores
do not lose their relevance. They buy clothes as not very wealthy citizens and teenagers who want to be fashionable, but don't have the money for it. Because second-hand it is possible to find branded items. Considering the mentioned characteristics, then open the second-hand is no more difficult than a regular store.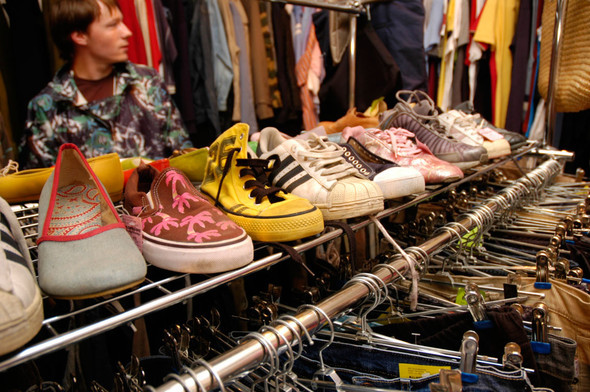 Instruction
The most difficult thing when you open a second-hand the location of the store and the supplier. It depends on the place your success. It makes no sense to open second-hand in a respectable or business districts. Here is more appropriate the old sleeping. Not worth it (regardless of district) to place the shop in the yard, because of him, no one will know. But the location is near a cheap supermarket will be advantageous. Well, if there will be public transport. Important large passengers, and need to consist of people who may be interested in second hand.
Goods second-hand is very specific. It is quite clear that this product is of low quality, but the concept of "low quality" is very different from different vendors. The task of the entrepreneur while opening a second-hand store is to at minimum cost to purchase is still relatively normal item. It is believed that the quality product comes from England and European countries, but in any case it is important to be careful to check incoming party.
To open a second-hand will need to do the following:- to advertise a new second-hand store. The sooner you will learn about, the better. Best suited signs, markings on the pavement, advertising in social networks;
Find several suppliers (this is done usually through the Internet or through friends if someone of them is also engaged in such business);
Find and rent a room to store;
- To register a legal entity (LLC) or register as an individual entrepreneur;
- To purchase equipment, hire staff.
Advice 3: How to make money on second-hand
Start your own business in many areas, but choosing the idea for a business, often people try to consider at least two important factors. First, the business must be profitable, i.e. the product/service should be required. Secondly, everyone wants to open their business required the least possible cost.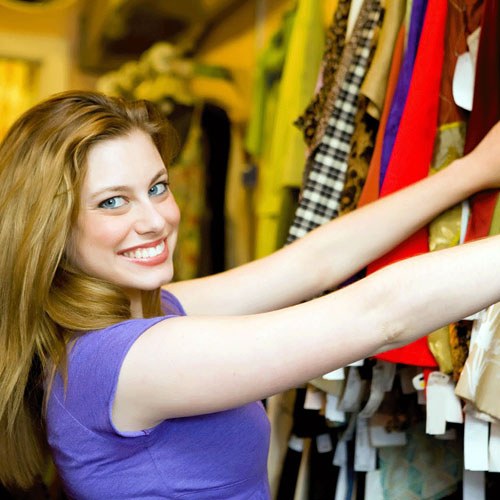 You will need
- registration as legal entity;
premises;
- hire street stalls;
- permission to trade (in accordance with sanitary and fire regulations);
- equipment for rooms (depending on the size of the store: shelves, hangers, racks, mannequins, mirrors, tables, cabinets, office, lighting, storage, floor mats, and an Ironing Board, iron, equipment for places stay: microwave, table, chairs, kettle; means for maintaining purity: bucket, MOP, rags, window cleaner);
- brochures, leaflets, posters;
- goods (shoes, clothes, accessories).
Instruction
One of the available ways to realize their entrepreneurial ability is opening up your own clothing store
second-hand
. Clothing for the store bought, usually, large dealers, who in turn, takes her abroad. Clothing
second-hand
— these are things that have been worn, but has not lost its marketability. Stoke are also found among such clothes is the remains of a range of branded stores that were not sold out and given at the low prices so as to make the shelves for the new collection. The first step is to choose the location of the clothes. You can access point, renting a room in any trading room, and you can start with a more simple selling on the street on the shelves. Choosing a room, be guided by the specifics of the area. If there are such shops, which will become competitors. Area the best option for a start — up to 40 square meters. If more space is split into several areas: by seasons, by age categories can be divided into women's, men's and children's departments. So buyers will be easier to navigate and more enjoyable to come to you. Must be fitting with mats and hangers, checkout area with Desk, Luggage storage, mirrors, shelves and racks for clothes, mannequins. According to the norms of SES and fire safety in your shop should be provided with a bathroom, a dining room and sorting of goods, as well as first aid kit, a fire extinguisher, at least 2 liters of drinking water and 20 liters of technical cleaning products.
You need to decide from whom and in what quantity you will to purchase a product. Now a lot of offers from large and small providers, so any issues with supply should not be. Purchasing the product, you can view the belongings in the bag. Suppliers of second-handand can sell your product by setting the price either per kilogram or per unit. When choosing a provider, pay attention to which countries he buys clothes. Well, if the purchases were made in several. This will allow to adapt to changes in the economic sphere in the case of unfavorable conditions — you always have to be alternative options. It is most advantageous to buy in large quantities, but from the same supplier. This will allow you to use discounts and bonuses.
The choice of the range and quantity of purchases to open a store second-hand individual. As a rule, for work with medium permeability you need about a ton of things. To take the best mix of women's, men's and child/teen clothing. This will greatly expand the number of customers. Large volumes of sales are achieved most often in autumn and spring season. After purchase it is necessary to sort. First, choose things to sell that can individually and at a higher price, due to their good mind. Secondly, to do the sorting for display in the window by category of clothing. Male and female pants separately, dress separately, as separate mini skirt from Maxi, separately, to locate jackets, sweaters, t-shirts. Among one category will place the colors (bright, dull), in size, at a price (the closer, the more expensive). Set the price you need, based on the level of deterioration of the garments, paying attention to collars and cuffs, the elongation of the fabric, fading of colors, Satanist of the pile.
Organizational issues depend on the scope of your business. If you have a small area of the store, then you can serve him. If the average and more, then you need to hire 3 to 5 experienced sellers who know the brand of clothing, a sled and trends. Also can not do without the cashier and the Manager watching in the trade room. Well, the guard or men that will combine the functions of policing and supervision for staff.
Useful advice
To ensure the client flow you will need to advertise your store by handing out flyers, hang a sign, a few posters, ads in your city. Often during the first year of operation, the second-hand store will be completely repaid.
Advice 4: Is it profitable to trade second-hand
Trade of second-hand attracts the newbies. They believe that it is enough to rent a room, to make business, to buy a few bags of goods – and you can start your own business. To some extent this opinion is true, but like any other business, trade second-hand has many pitfalls.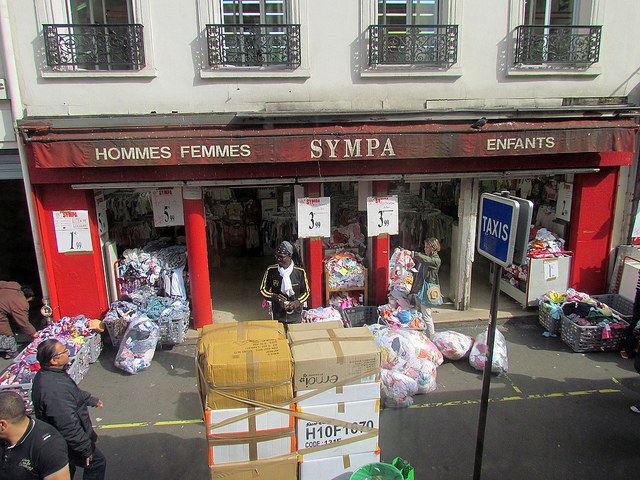 The benefits of trading second-hand


Wholesale shipments of second-hand for sale cheap. Sellers-intermediaries go to meet their customers and be allowed to examine the product before purchasing it. They generally adhere to the following rules: "I opened two bags – buy one of them." This rule applies with respect to the sorted item, with regard to the "original", then its quality check in place is impossible. The minimum consignment – from one bag.

The arrangement of the second-hand store does not require large investments. Going to a store, the buyer initially does not expect to see the abundance of glass Windows and luxurious shelves. The design can be designed in a restrained, economical style: multiple fitting rooms with mirrors, neat shelves, racks of clothing. The store should be bright, clean and spacious. Because second-hand is treated with antiseptic substances, and the room is always a peculiar smell, so the shop owner needs to provide good ventilation.


Disadvantages of business


When you purchase the "original" procedure for checking quality of the goods is not provided. This means that you risk to buy a bunch of rags at a reasonable price. Of course, that the seller will assure you that this "original" just got out of the sleeping area of England, but to know that the bag is actually, you will only be able after buy the product. With regard to sorted second-hand, it is quite expensive, so used by experienced sellers only to complement the existing portfolio. Conclusion: it is necessary to take the original in small batches, in any case are not tempted by offers to "take more".

Trade of second-hand has its own specifics. If trade balances – the Bane of any shop, in the case of second-hand leftovers is a beach in the square. If you do not install a flexible system of discounts for sales of inventory, after a while will just suffocate from the abundance of unnecessary things. Study your buyers and offer them what they want.


The secret three "M"


One of the people comes only days of delivery for a better product, some come in the day the lowest prices for work clothes and children's clothes, but most of the runs a second-hand store on the way. As they say experienced sellers, the secret of success of the second-hand store depends on three "M": space, space and again space. A poorly chosen seat can cost you business, so it is better not to hurry and to pick what you want: location close to transport links, at the entrance to the street, some distance from the city center.