Instruction
Saturation is the natural color of human hair is one of the seven tone levels (some experts distinguish between 10 levels). Moreover, this division is not based on the simplification for the convenience of its determination and the results of scientific research. It is known that the tone depends on the ratio of the pigments in the hair. Most often we are talking about these numbers: 2 – brown, 4 – brown, 5 light brown, 6 dark blonde, 7 blonde, 9 very light blond. Other colors are rare or difficult to see, especially in dark.
First of all, you need to determine which number corresponds to your tone. To do this, find the color card with samples of hair strands. Remember that this card must be same brand as paint you intend to use.
Bring to the roots of your hair (away from forehead) the light strand from the set. If the hair is darker than this sample, take the following from the map, darker. Stop when you realize that hair color and pattern were a perfect match. Remember this figure. Keep in mind that you need to always start the definition of tone from light to dark, and not Vice versa, otherwise you'll be wrong at least in tone.
Start with the basics: single, brunette you have brown hair or blonde. Next is the determination of possible narrow: light or dark brunette (blonde or brunette). The third stage is the correct choice of numbers, which corresponds to your tone. Remember that usually all the people, even professionals, "ServerLayout" hair, i.e. assign them a lighter tone than he really is.
When you have found the desired number of colors, to buy the "right" paint is not enough. Stand before a mirror and assess your appearance. Remember that warm shades usually give the face a glow, so if you know that your skin is so pinkish that you are prone to allergic reactions or conversation often blush, reddish shades of hair dye is not for you.
Also note the color of the eyes. Red, Golden and other warm hair colours suit people with brown, hazel and green eyes, and bright Golden or cool tones the most are people with white skin and grey or blue eyes. Not to be mistaken with the tone of your hair, and try to determine your color type appearance. It is not enough to know your natural tone. It is also important to understand if you paint a tones. There are four color type: "Spring", "Summer", "Autumn" and "Winter".
Women of the spring type can use anything warm, bright and Golden hues (but not strawberry blond), but should avoid cool light colors and black.
Summer color type, like spring, don't go dark colors but they can use a cool blond shades. What exactly – depends on the color of the skin and eyes. You have to watch, after clarification does not seem quite colorless.
Autumn need a rich hair color, so choose a warm chestnut brown, chocolate tones and black, and blonde, Golden, copper and orange tones will look unnatural.
Women winters recommend ashy dark blonde color. Bright, warm and Golden hues are not for them. They can safely afford and black. But it should be remembered that the skin of the brunettes have to be perfect, otherwise any defect will be clearly visible.
Advice 2: How to choose the hair color under the skin tone
In order to choose the right hair dye, certain skills to navigate the world of fashion trends is not enough. Only a carefully chosen tone for hair able to refresh the complexion, to emphasize the brightness of the eyes and give the skin a radiant appearance. To avoid misunderstandings and costly mistakes when choosing colors, you must consider some very important nuances.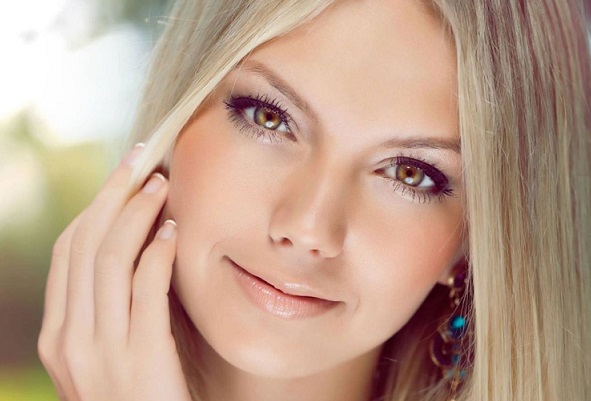 Determined by skin tone
Before you choose a hair color that will perfectly blend in with the General appearance, it is recommended to accurately determine your own skin tone: warm or cool. This is easiest to do by attaching to the skin patches of cloth of silver and gold: if more beneficial to look Golden shades, the tone refers to warm; silver color goes best with cool skin tones.
You can use another way: on the wrist, put a blank sheet of paper or wearing a white blouse, because her background is easy to determine the color of the veins on the hand. The predominance of vessels with blue or purple color indicates the presence of cold tones; veins greenish hue inherent in the skin of warm colors.
How to choose a hair color
Owners of warm skin tones it is recommended to choose the color of the hair is also in warm shades: fair-skinned women are perfect the color of pure gold or Golden-brown tones. Dark skin will revive and make you Shine hair color rich walnut, chestnut, chocolate and deep copper hues. It is recommended to avoid shades of hair, close to blue or purple – they will make the skin dull and sickly.
Light cool skin tone is the perfect complement to subtle shades of light brown or color "platinum blonde". For dark skin it is recommended to choose a paint containing Burgundy or blue tones. Under the ban are color containing bright yellow or orange shades.
The owners of the olive skin to match the color of the hair is also quite simple: the main thing is to avoid bright colors that can give the yellow even the most healthy and beautiful skin. Perfect with the whole look will blend in dark brown and blue-black hair with reddish tints.
Advice 3: How to choose concealer for the face
Every woman dreams of a clean, healthy, flawless skin. Unfortunately, not all possess this by nature, so correct imperfections with concealer. To work, they need to choose the right.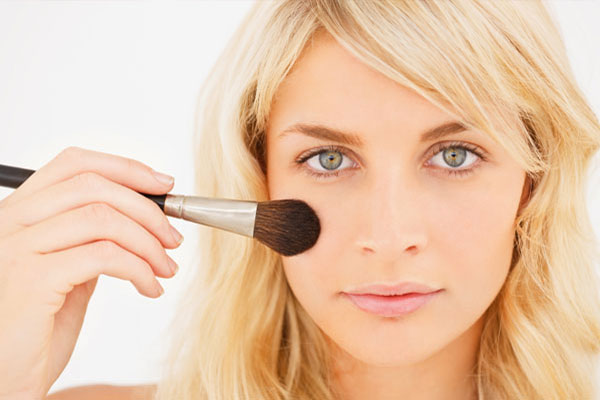 Determined by skin tone
Foundation you only need to select your skin tone. There are 3 basic tones: warm, neutral and cold. But sometimes a mixed type, for example, neutral-cool. To understand what your skin tone, sit closer to the light and look at your wrist in daylight. Nice to listen to the opinion of others, it is often more visible from the side. View, signs of what tone you more.
Cool skin tone:
The veins on your wrist are bluish or purple hue.
Silver jewelry look better on the skin than gold.
In the sun the skin has a bluish sheen.
People who have cool skin tone, dominated by a pink color with bluish veins. Hair is most often black, dark brown, light ash or platinum shade. Eyes blue, gray, green, dark brown. They are cool-pink, red, blue, black, yellow. Skin after sun becomes red, and after a while takes on a copper sheen.
Neutral skin tone:
The veins on your wrist are blue-green tide.
On the skin look great and the silver, and gold.
In the sun the skin has a greenish tint.
If you can't identify the warm or cold type of your skin, most likely, her tone neutral.
Warm skin tone:
The veins on your wrist are green or olive shade.
Gold looks better on the skin than sterling silver.
In the sun the skin has a light yellowish tint.
People with warm tone is dominated by yellow shades with greenish veins. Hair often with a red tint, dark brown, warm brown and gold hues, bright with a Golden sheen. Brown eyes with yellowish streaks, gray. They are brown, warm green, cream, brick, coral, terracotta color. After tanning the skin becomes yellow-brown, often with olive tint.
Sometimes isolated and olive tone. It is considered to be extreme in warm colours. In this the skin is dominated by yellow and green shades.
How to choose concealer
Before going to choose the concealer, you need to prepare for that skin. Use the scrub, moisturizing and nourishing products. The store where you choose cosmetics must be good lighting. But this may be enough, so if possible, go outside and see how match the color of the makeup skin tone. Test tools need not on the wrist, and on her cheek. If it is not visible – the choice is made correctly.
First of all study the composition of the Foundation or base. Mineral Foundation is good for any skin type. Creams not. For oily skin it is important that oils as much as possible. The package should be written oil-free, oil-control or mattifing. For dry skin should contain the oil and moisturizing components. The packaging says hydrating, moisture-rich. For combination skin perfect cream powder.
If the skin is clean, Foundation cream should be light texture. If there are problems, need to use a thick Foundation. Preference should be given tonal creams with a yellow undertone: they come more often and look more natural.
If the concealer is not correct, you can try to make it lighter or darker. If the cream is lighter than the natural complexion, add a bold brown shade, dark brown blush or lipstick. Do it gradually, do not overdo it. The tool will become a little darker. If the Foundation is darker than the natural color of the skin, mix it with a moisturizing liquid cream. The shade will become lighter. Or adjust the color tone means bright powder.