Instruction
In Mozilla FireFox to clear the list of logins and passwords should be in the menu go to "Tools" and select "Delete private data". In the window that appears will list all the types of user data that is stored by the browser. You need to put a mark next to "Saved passwords". Of course, you can also choose other options. To start the uninstallation procedure, click "clear now."

In Opera to remove logins and passwords should be in the "Main menu" to enter "Settings" and select the "Delete personal data". This opens a dialog box with a collapsed list of stored browser the personal data of the user. It should be rotated, clicking the label next to the inscription "Detailed setting". In the list check the box next to "Remove saved passwords" and any other types of data that should be deleted. If you wish, you can click the button "Manage passwords" and delete in bulk, but selectively. Otherwise, click "OK" to start the procedure total Stripping.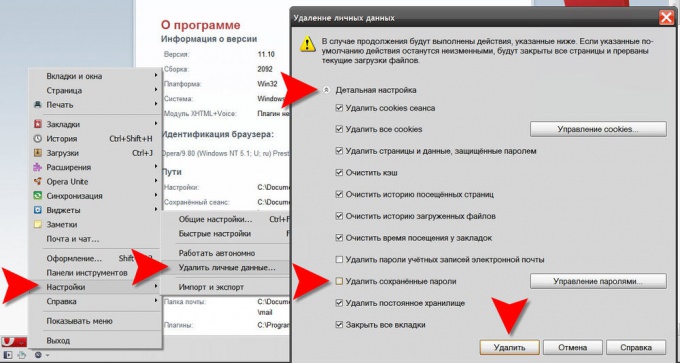 In Internet Explorer, perhaps the path to the correct option the longest. First, in the browser menu, expand "Tools" and select "Internet options". This will open the properties window, in which the "General" tab, in "browsing History", you should click the button labeled "Remove". This will open another window, also broken into sections. In the section "Passwords", click "Delete passwords". In the next window, confirm the deletion by clicking "Yes".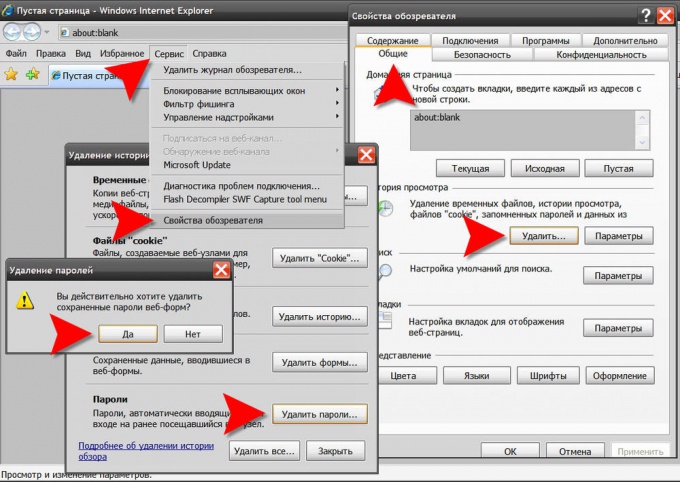 In Google Chrome to remove the list of usernames and passwords you need to click in the upper right corner of the window, an icon showing a spanner. In the opened menu, click "Tools" and there the item "clear browsing data". This will open a window with the list of data to clear. You can shorten the path to this window, if instead of the mouse to use the keyboard - press CTRL + SHIFT + DEL also opens this window. Here you need to specify a time limit on the Stripping data and put a mark next to "Clear saved passwords" and click the button "Delete browsing data".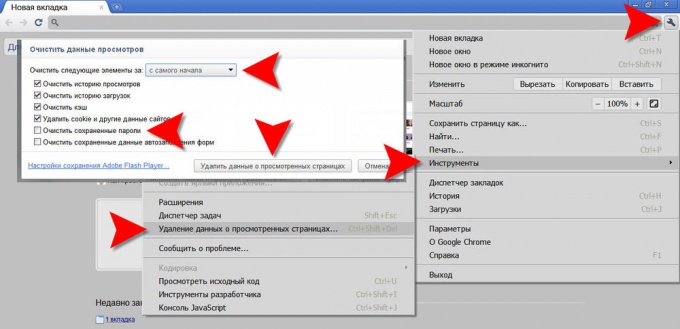 In Safari, to remove a list of usernames and passwords, open the menu "edit" and select "settings". If the display menu you are not active - select this paragraph by clicking the icon with the gear in the top right corner of the browser window. This will open the settings window, where you should go to the tab "AutoFill". In the list of autocomplete web forms, next to "Names and passwords", click "edit". In the opened window with the list of logins there is a possibility to delete individual logins with passwords (Remove button) or all (Delete all).