Instruction
If the marriage ceremony you ordered the car at the Agency, then worry about how it will be decorated, not necessary. Because for a fee you will be served a car is completely ready to be sent to the Registrar.
But if decoration wedding cars will include your responsibilities, then you need to prepare in advance and think ahead.
Cars
can be decorated with ribbons, bows and balloons – just tying them on the mirrors and antenna. But can all this make a chic composition of the balls - the hearts, ribbons - bows, butterflies and all kinds of things, on what your imagination is capable of.
Original decoration can be an arrangement of natural flowers. It is very hard work, but the main disadvantage in a live composition with decorations quickly not to go, because at high speed all the petals of the flowers will crumble.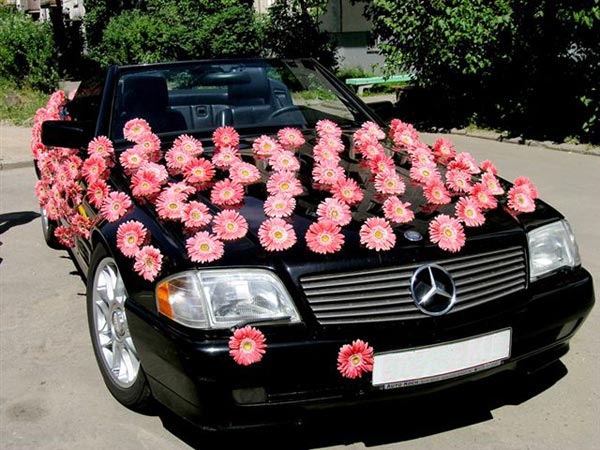 Traditionally a wedding car is decorated only on the outside. But often many newlyweds want inside the wedding car was the same elegant and original. The car is decorated with balloons, ribbons, flowers compositions, to inside created atmosphere of comfort and celebration.
Some couples are paying attention to license plates. Instead of the usual plate, they attached the numbers with inscriptions of the type "Friends of the groom", "bridesmaid", "Wedding", "fun visit" and a lot more, but the main rule of these rooms is to mount them so that the main number of the car was visible.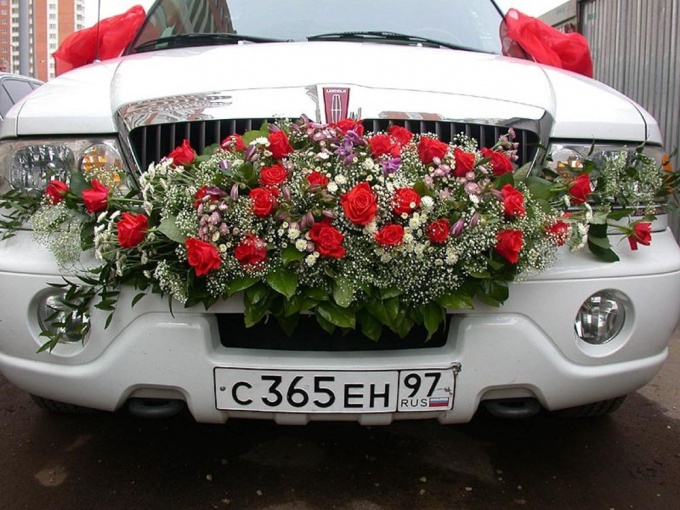 The rules of decorating wedding cars:
- Any decoration should be firmly attached, and should not interfere with the driver.

- To decide who will decorate the wedding car: you or entrust to specialists of the Agency wedding services.

- Think carefully about the number of cars, and therefore the compositions that you want to decorate them.

- To decorate wedding cars, you can use: ribbons, bows, beads, flowers, if you like, and even can the doll on the hood to put, this is how you want to be.