Instruction
Stains from vegetable oils and oil cans. Such pollution output while they are fresh. Sprinkle the stain with toothpaste or with powder of chalk, RUB it into the fabric and leave for a few (usually no more than 2-3) hours. Then remove the powder with a brush.
A proven way to remove fresh oil stains is to sprinkle his usual fine salt. This method is good when you suddenly dripped with fat, and under the hand was not anything suitable for emergency removal of the formed spots. Change salt to until the unpleasant stain won't disappear.
Another way to remove fresh oil stains. Put spot a few paper napkins so that it was between them. Heat the iron up to 100 degrees and some times iron through the tissue and the contaminated area.
You can also wipe the stain with a cleaning solution consisting of 1 teaspoon ammonia and 1 teaspoon of washing powder dissolved in half Cup warm water. Wipe with this mixture the spot, and then smooth the oil phase using a clean bright cloth.
If a stain appeared on the delicate silk fabric – will have to do otherwise. Mix 0.5 tablespoons ammonia, 1 tablespoon of glycerin, 1 tbsp. spoon of warm water. Immerse in a solution of stained part of the silk cloth and leave it on for a quarter of an hour. After that rinse the product with clean warm water.
And finally, removing the oil spots with gasoline. Put on the spot a piece of white cotton cloth, moisten a cotton ball in petrol and in a circular motion gently wipe the contaminated area from the inside.
You can also blend gasoline with magnesia powder and apply this mixture on the stain. After drying, clean off the mass from fat tissue will not be over.
Note
If you are not sure of the effectiveness of a means, or are afraid to spoil your efforts, delicate fabric – better play it safe and go with a stained thing to the dry cleaners.
Useful advice
For supporters NTP tormented folk remedies there are many chemical compounds that will help to quickly and reliably get rid of oil stains on clothing.
Advice 2 : How to get stains out of knit
Frustrating when on the favorite knit sweater found spot. Do not worry ahead of time. There are a few simple recipes that will help you to return your clothes neat.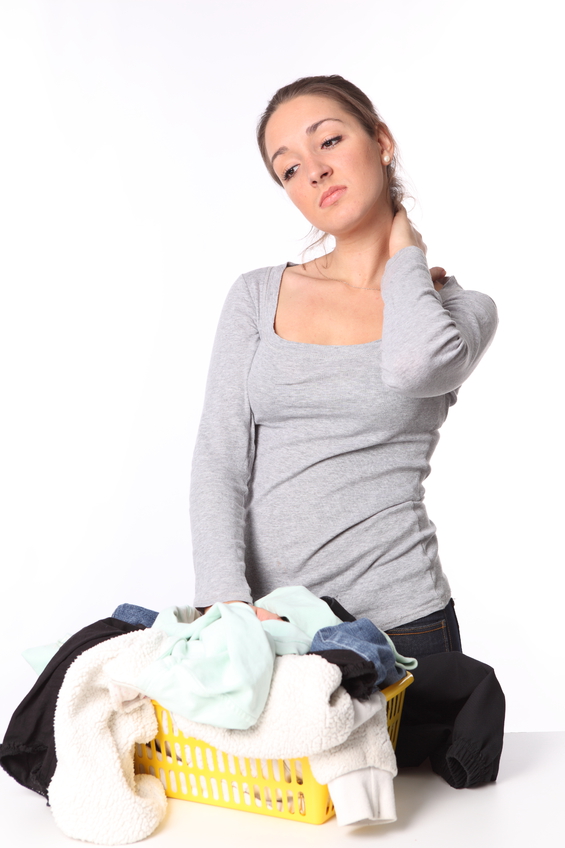 You will need
Detergent, glycerin, starch, ammonia, vinegar, and salt.
Instruction
A grease spot can be removed in several ways:- Pour the fabric starch, cover with a cloth or kitchen paper and iron.
- If the stain is still fresh then sprinkle tooth powder and scour. Old stains can be removed with a mixture of gasoline and white soap. Wash cloth and leave on for 15-20 minutes.
- Easy and economical solution: dishwashing detergent. Sasteria the stain with a few drops of liquid.
The stain of unknown origin can be deduced as follows:- In a bowl of warm, soapy water, add a few drops of ammonia and wash the product as usual. It's a pretty gentle way of removing stains, which thing will not shed and is not deformed.
- Mix vinegar, salt and ammonia. Gently apply to delicate tissues.
The stain from the lipstick. Moisten the area of contamination with a mixture of ether with turpentine. Repeat the procedure several times. Then cover the stain with a paper towel or cloth and iron on both sides.
Chewing gum. Put product in a plastic bag and place in the freezer. After a few hours it freeze completely and easily removed from the surface of the clothing. Trail of chewing gum sasteria in soapy water and rinse thoroughly. If the stain is not washed off until the end, then soak it with gasoline. Then again wash the product.
If clothing has drops of wax from the candles, then immediately remove them from the surface. Then cover the remains with a paper towel on both sides and gently iron. If the fabric contains synthetic fibers, the heating temperature should be average.
Stains from fruit. Dip a cotton swab in vinegar or boiling milk, then gently remove stains. At the end wash the product as usual.
Spots of rust. Wash cloth oxalic acid, then rinse thoroughly and wash it.
Note
Treat stains on the reverse side of the product.
Useful advice
Old grease stains first blot the glycerin.