Instruction
Remove the card from the camera. Note the lateral plane. One of them is a small lever, such as that noted in the illustration.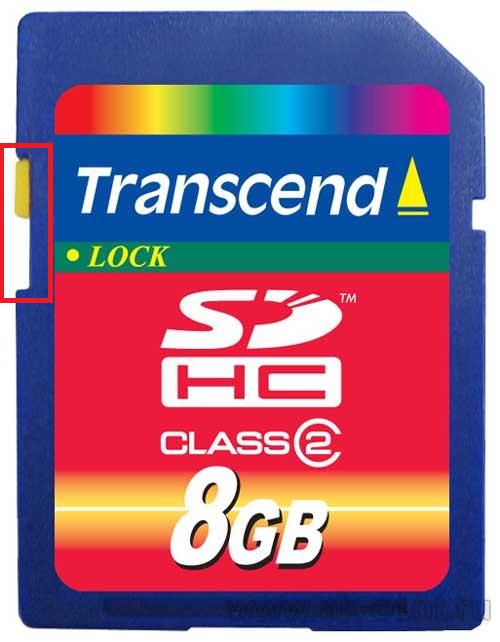 Have blocked card lever is in the "Lock" position ("Lock"). Move it along the map up or down to change the position.
The memory card is unlocked. Put it back in the camera and continue.