You will need
Potatoes
Cast iron skillet with lid
Salt
Instruction
Wash and peel the potato from the skin. The potatoes must be fresh, not soft and not small.
Slice potatoes thin into strips 5 mm in width. If you cut it to cubes, like the fryer, it can not fry and soften in the roasting process.
Lay out sliced potatoes on a towel on top and blot with another towel to remove moisture. Again, this is done in order for the potatoes not softened in hot oil.
Put the frying pan on a medium heat, after heating, pour vegetable oil in a thin layer on the bottom. Hold on heat until the butter is heating up.
Put the potatoes in the hot oil, spread with a spatula into a single layer to cover the bottom. Potatoes should sasquatching.
Cover for 5-10 minutes. Fire is better to keep the average below it is roasted. Periodically check to see if a crust.
Once the potatoes are browned on one side, it should be very carefully wide spatula to flip. It is important not to break the straw and turn it to mush.
The other party can not close the lid so that the potatoes become crispier. Leave to dogadivaetsya for 5-10 minutes. You can upload.
Only after the fried potatoes on a plate it is recommended to add salt. If you do it before the potatoes get too soft, and the perfect crunch you simply will not succeed.
Useful advice
• Cast iron skillet should always be preheated before you add any type of liquids, including vegetable oil.
• For frying you need to cut chips of equal thickness and size to roast it evenly.
Advice 2 : How to fry potatoes
What can be tastier than
fried
potatoes? It is not only a great garnish for meat and fish, but also nutritious and delicious dish on its own. Meanwhile, it can not always be the same as necessary is evenly roasted, with smooth, Golden, crispy crust. Need to know a few secrets to
properly
fry
the potatoes
.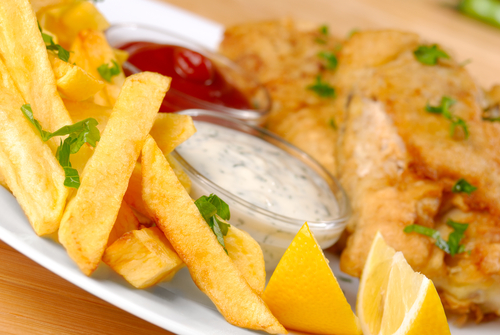 You will need
Onion medium size – 1 piece,
Vegetable oil,
Salt
ground black pepper.
Instruction
Potatoes wash, peel and slice long strips. Out it is necessary to remove the starch, so fold the sliced potatoes in a bowl and cover it with cold water, let stand 15 minutes. After that, drain the water, potatoes drain on paper kitchen towel or napkin and gently Pat dry.
The pan heat, pour into it 100 grams of vegetable oil, wait for it to become hot, and place the potatoes. Immediately stir it so that each slice is covered with oil.
Onion peel and finely chop, place in a pan, stir in potatoes and continue to cook over medium heat, periodically stirring the contents of the pans. Fry to the point of readiness, which you like. When the potatoes are ready, salt and pepper it to taste, arrange on plates, sprinkle with chopped fresh herbs and serve.