Instruction
Before you start painting feathers, they must be degreased. To do this, they should be washed with shampoo or other detergent. Then rinse with hot water.
If the feathers are dark or uneven in color, you must bleach it. With the help of hydrogen peroxide.
Green feathers can be dyed a brilliant green. The green paint should be diluted with water and drop in a solution of feathers.
Red in color, can be dyed onion skin. But do not boil. From that feathers deteriorate. Feathers should be placed in the solution for half an hour.
The pen will acquire a rich red color if it is dyed with henna. Henna is diluted to a thick slurry. Put feathers in henna for 2-3 hours.
For painting, you can use hair dye. Apply according to instructions on packaging.
A variety of bright colors can be obtained if dyeing food dyes. In a hot solution of paint and put feathers on the half hour. Then feathers are washed well with cold water. The color is better kept in a solution of paint can add a few drops of vinegar.
To dry the feathers should be on a sheet of paper, dividing from each other.
After coloring the pen must be covered with fat.
Advice 2: How to dye your hair onion skin
Many women are trying, as little as possible to harm your own hair. Because the paints, daily styling and environmental exposure greatly affect the condition of any hair, even the most healthy. In order not to harm your hair, but at the same time give them a bright and beautiful color, the women use natural dyes.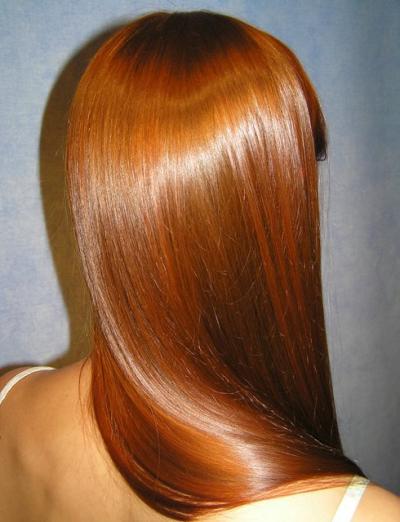 You will need
6 handfuls of onion peel, 2 l of water, gauze, 2 tsp glycerin
Instruction
If you want to get more dark and intense shade of hair, then take six handfuls of onion skins and boil in two liters of water. Then cool down and boil again (repeat 3-4 times) until the broth does not become dark in color. To give hair a light Golden hue can prepare a less concentrated broth. To do this, take 20-30 g (half a Cup) of onion peels and boil once in 1 tbsp.water.
Strain the broth through cheesecloth to left onion skin, cool it and apply on damp, clean hair for 30-40 minutes. If you don't want the hair acquired a much darker shade, you can simply rinse this broth the head after washing. Because of this procedure, they will acquire a brilliant sheen and will be strengthened from the inside. If you have plenty of time, you can use a more efficient method of painting. That is, with a cotton sponge every day during the week, apply on hair and scalp with this decoction and walk with him for 20 minutes. It is believed that hair so more uniformly colored and acquire a bright tint.
Onion peel perfectly covers grey. So add to the prepared broth 2 tsp of glycerin and apply on the hair 2-3 times a week.
Note
Hair coloring onion skin is most suited to girls with blond hair. The owners of black hair Golden brown onion skin will likely be invisible.
Useful advice
Onion peel gives hair not only a beautiful Auburn color, but also a favorable effect on the condition of the hair, treats the scalp, strengthens hair bulbs and promotes its growth. If you want to give your hair a light Golden color, cut proportions in half and keep in mind the broth for 10-20 minutes.
Advice 3: How to dye your eyebrows with henna
Henna and Basma - natural dye, known since ancient times. Staining them does no harm to hair and even promotes their growth and increase density.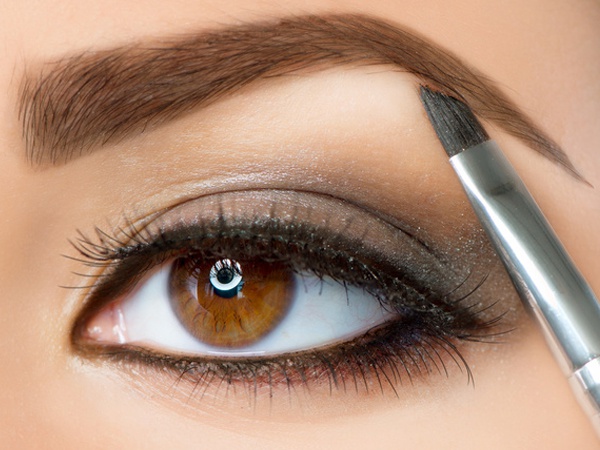 You will need
- henna
- Basma
- lemon juice
- vaseline
gloves
- bowl
brush
- eyebrow comb brush
- foil
- cotton pads
Instruction
Decide the desired color. To obtain a black color need Basma and henna in the ratio of 2 to 1, brown - 1 part Basma and 1 part of henna, a reddish - 1 part Basma and 2 parts henna.
In a bowl pour Basma and henna in the desired ratio and dilute with warm water. The mixture should have the consistency of thick cream. Add a few drops of lemon juice. Cover the bowl with wrap and allow the mass to infuse for a few minutes.
Degrease the skin to eyebrow lotion.
To avoid staining of the skin around the eyebrows, lubricate it with vaseline.
On the brush type small amount of paint and start to paint the hairs from head to tail. Comb the eyebrow brush to evenly distribute the paint.
Small pieces of foil cover the eyebrows, it will retain heat and increase the dyeing process.
A minimum of 40 minutes (maximum 1.5 hours) rinse the paint from the eyebrows cotton pad dampened with cool water. The longer the dye is on the hair, the darker the resulting color.
Note
Ensure that the weight for the coloring does not dry out. To do this, cover it with tape when not in use.
Do not rinse the paint with hot water to wash away most of the pigment.
Useful advice
For painting, choose quality Indian henna and Basma. If the paint got on the unprotected areas of the skin, wipe them with a cotton swab.