You will need
Was a mailbox service mail.ru.
Instruction
In order to use this mail service you need to register and get Inbox.
Suppose you have a mailbox. Start the web browser. In the address line, enter the line: mail.ru. Press "enter". You will see a page that has the search mail.ru. On the left side you will see the entrance to the postal service. In the name box and the password box, type the mailbox name and the password that you received when registering with the postal service. Please note, you need to enter the first part of the 'box, the line"@mail.ru". Click "Login". You will see one of the pages of your mailbox.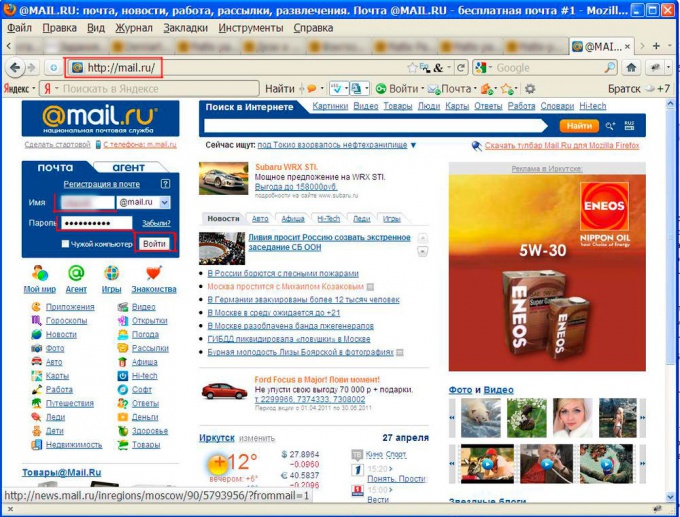 Find the tab "Write a letter". Click on it with the left mouse button. Window opens for new messages.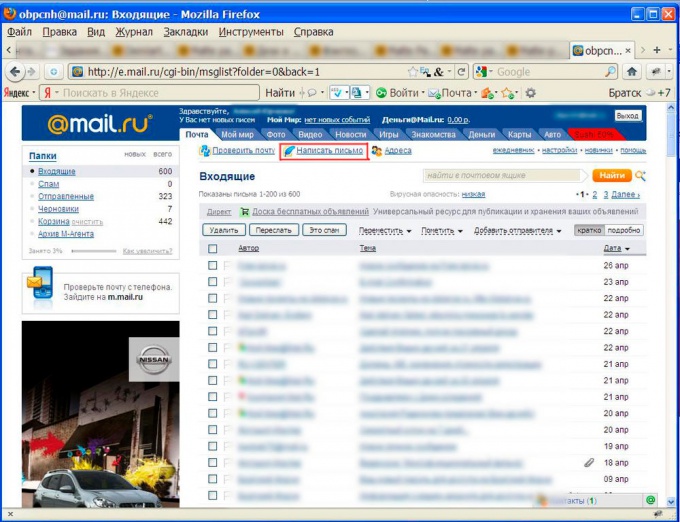 In the to field, specify the address of the mailbox to which you want to send a letter. In the field "Subject" specify subject. Otherwise, the recipient of the email can delete it without even reading. Below you will see a button "attach file". Clicking on it, you will be able to add desired file to the message.
Just below is a field for the message. Here you write the text of the letter.
After, the message is written. Carefully check the to: line. There must be correctly entered the recipient's address. Check again the text of the letter, the email subject and attached files. After that click "Send." The letter is sent to the destination.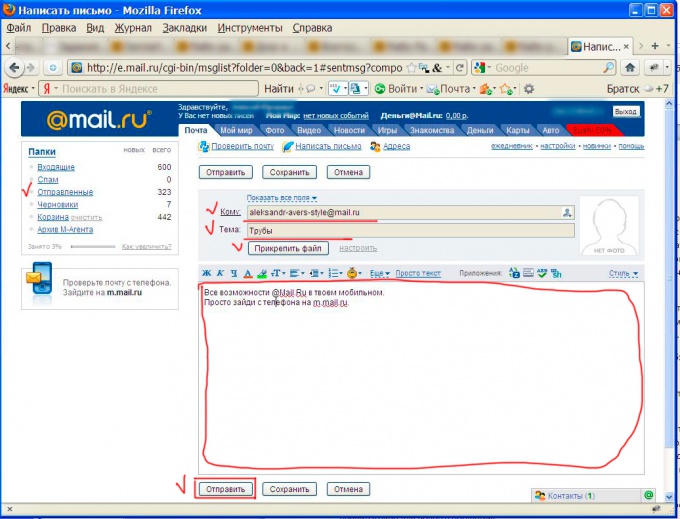 Then your letter will be situated on your mail in the "Sent" folder. Where you will be able to open it and read. A letter is delivered almost instantly. And it's safe to say that within a couple of minutes your message will be delivered to the addressee.