You will need
- washing detergent containing no bleach;
- the bottle;
- warm water;
- ammonia;
- chalk or tooth powder;
- raw potatoes;
soda;
- toothbrush
Instruction
Cleaning capocasale gold jewelry dip in warm water to which a little diluted detergent and rinse it. To simplify the process by covering soap in the bottle, lowering it and the chain a few times by shaking the bottle. Please note that washing powder does not contain chlorine and active oxygen.If the chain is made of gold, a sample of which is below 585 – add a soap solution of a few drops of ammonia. Strong contamination can be removed, a little rubbing immersed in a soap solution the product toothbrush.
Cleaning silver apachemodule of silver wash in exactly the same way as gold. If the silver has darkened – wipe blackened place a soft cloth coated with a slurry of a mixture of chalk (tooth powder) and ammonia. You can clean darkened silver with a toothbrush and baking soda. Shorten the bristles from the toothbrush (it will be easier), dip it in water and then in soda powder. Start gently brush the chain, and continue to do so until the paste of soda on the product and the toothbrush will not turn grey. Tarnished silver will Shine like new if for a couple of hours to put them in water with sliced raw potatoes. After the silver is removed from the "potato water" to rinse.
Cleaning pokrytosemennye and silver rhodium chain with rhodium finish should be washed in warm soapy water not containing aggressive substances. Cleaning chemicals not allowed because the coating is very thin and may eventually wear off.
Note
The use of ammonia for washing and cleaning of products made of blackened silver is strictly not allowed.
Useful advice
After washing, the chain is sure to wipe them dry. The high humidity is not the best way affects the metal.
Advice 2 : How to bleach a silver chain
Silver
darkens over time. The reason is that this metal easily reacts with hydrogen sulfide contained in air. But do not despair, there are a few simple ways to help whiten silver jewelry, e.g. the chain.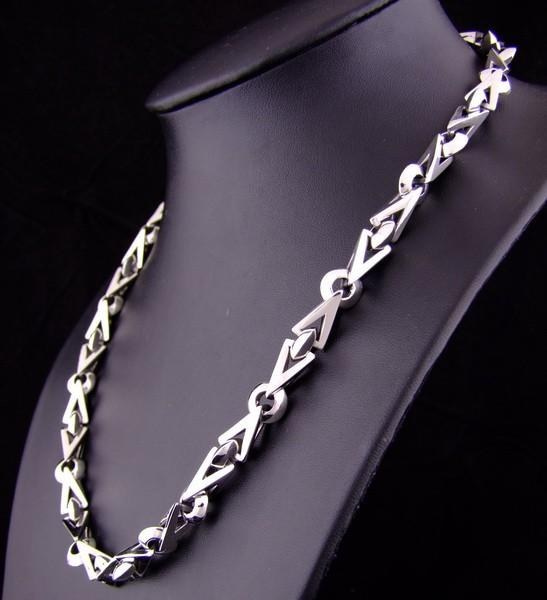 You will need
water;
soap;
- hyposulphite;
two of the potato tuber;
50 mg of ammonia;
- crushed chalk;
food foil;
a piece of zinc;
- flannel;
- 30 g of salt;
10 g of cream of Tartar;
- tooth powder;
- Laundry soda.
Instruction
Wash blackened silver chain with soapy water to remove fatty plaque. Then a piece of soft cloth dipped in a solution of hyposulphite of sodium (one part of hyposulphite of three parts water) and wipe his decoration. Rinse and dry.
Take 2 of the potato tuber, grate them on a coarse grater. In the prepared weight put the chain on for a few hours. Rinse with clean water and dry.
Mix 50 mg of liquid ammonia and a small piece of chalk crushed to obtain a paste. The mixture was put on decoration and leave it on for 20 minutes. Then rinse the cleaned product water and dry.
At the bottom of a small container, put plastic foil. She put the chain and cover with hot water. Soak 8 hours. Blackened the product will once again Shine.
In a glass bowl put a piece of zinc and decoration. Pour the hot soda solution (a tablespoon washing soda per pint of water). Leave on for 30 minutes, then rinse under running water and dry.
Calcined circuit in the oven for 5-10 minutes, and then boil this solution. 500 ml water, add 30 g of salt and 10 grams of cream of Tartar, mix everything carefully. Chain sparkle.
Clean silver jewelry with tooth powder. Use this brush.
Note
You should know that silver jewelry should be stored in closed boxes, where there is high humidity. Upon contact with moisture the precious metal black.
Useful advice
Silver jewelry should be stored separately from each other, each wrapped in a soft cloth for example flannel.