You will need
- handle
paper
- turned off phone
- lack of Internet
Instruction
Select a weekduring which no one and nothing will disturb you. Write down everything you would like to change. It often happens that what in itself want to change the people within them, not outside, because inside you the reasons that make you feel the way you feel.
Take a pen and paper. Plan each day and every hour that you spend alone with yourself. What you have always lacked, what you want to do? If you can't create it in the here and now, set aside a week of changes until the moment you will be able to clearly Express their wishes.
Every day of the week get up early, the best time is half seven in the morning. After lifting, drink a bit of liquid and proceed to morning exercises. Two or three times a day, including morning, you should do sports or exercise endurance.
The rest of the time devote to its development. Use the tasks on the development of logic and imagination. The time is not busy with exercises for the body, should develop thinking.
Eat in moderation and go to bed no later than eleven o'clock. It is most preferable to use a diet is not hard, but producing-discipline.
Note
In any case avoid contact with the outside world during this weeks, otherwise the effect of self-discipline, which you have, in danger of losing its meaning for you.
Useful advice
After the first day, talk with them. Ask yourself the questions on the first day of the conscious loneliness and reply to them each evening of the next day.
Advice 2 : How to change over the summer
Often people begin a new life of Monday or after breaking up with his half, if not trying to radically
change
yourself for two weeks until the New Year to impress all present at the holiday party. Two weeks in order to become another, more perfect man, of course, is not enough. But to do it in
the summer
is quite real.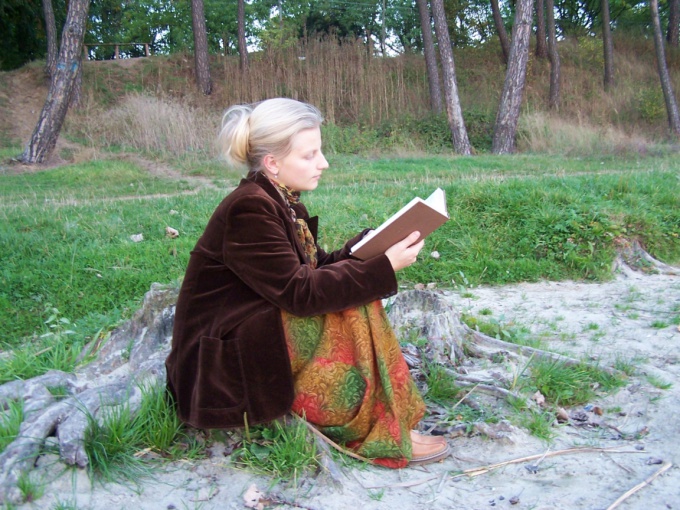 You will need
- Notepad and pen;
books;
- fashion magazines;
- Bicycle;
- sports equipment;
movies in a foreign language
Instruction
Take a Notepad and describe the points that you would like a change. For example, to become a more intelligent person and to lose about five kilograms, to change the image and to learn a foreign language. Wonderful plan for the summer.
After the wages go to the bookstore. There spend two hours carefully reading the abstracts, meticulously selecting a few books. Can before going to check the Internet for the books and record of interest to you authors.
Option for those who want to save, go to a friend's house. They will be happy to introduce you to my favorite authors. Can also read books from the monitor or buy an eBook.
To lose weight summerm much easier. First, the body does not need excess calories to heat. Second, in warmer seasons is much easier to find something to do that will help you to lose weight. Buy a Bicycle to commute to work, on weekends, play beach volleyball, swim. If you're going to go on vacation, choose an active holiday with excursions. More walk in the fresh air. Extra pounds go unnoticed and you'll get pleasure from this pastime.
If you decide to change the image, you can seek the services of a stylist, and can at the same bookstore to buy a few fashion magazines. In the course of a month carefully looking at the pictures with the models, showing how some jeans can be worn with a blouse, top and tunic, and always look different, you can think about your new wardrobe. In addition, the log is printed, which company made a particular outfit. Fancy dress – see the footnote in the journal and go to the store. It is best accompanied by a friend who, to your taste, stylishly dressed.
To learn a foreign language perfectly for the summer is unlikely, but to create an excellent basis for further study – quite. Enroll in accelerated courses, download a few movies without Russian translation, try to communicate with native speakers. In three months you will achieve significant results.