Instruction
If you are a subscriber of "Megaphone", to deactivate the service, you will need a password. Operator the default code is 111. In addition, the room to disable the "call barring" will depend on what type of service activated on your mobile phone. Next, you will specify the type and code, with which you will be able to deactivate. To cancel the prohibition of outgoing calls, use the code #33*password# to the incoming - #35*password#. To obtain more information on the official website of the company.
Customers of the operator can disable unnecessary services via SMS-Helper. It is necessary to send a message 21190 to the short number 111. In addition, you can submit your application by Fax (495) 766-00-58. Do not forget to specify what kind of service you want to opt out. At any time you can contact and customer service of MTS (just call 0890). Call from a mobile phone will be free.
"Internet Assistant" is another service that allows you to manage your services. If you need to use it, go to the website https://ihelper.nnov.mts.ru. You will be asked to enter your phone number and password. To receive the password, please dial 1118, or send a USSD-request *111*25. Once you receive it, log in to the system. Next, open the "Rates and services" and select "Manage services". To abandon the "Ban call", just in front of him on the words "Disable".
In the "Beeline" for the connection and disconnection services room service is available. https://uslugi.beeline.ru. However, once use it you will not succeed, first you should request the operator for the password. To do this, send USSD command to *110*9#. After obtaining the necessary data to log in using the username number of your mobile phone.
Advice 2: How to make a ban on a room
Many of us, and quite often are faced with an unpleasant situation, when an unknown number calls us on the cell phone and, at best, is silent, and there are options for worse – we may inadvertently listening to an anonymous "well-wisher" and insults, and abusive language, and threats. And calls can be heard in many, sometimes most inconvenient time of day. In principle, nothing surprising: "stationary" phone bullies we've seen some. But how to protect yourself from wasting health and nerves?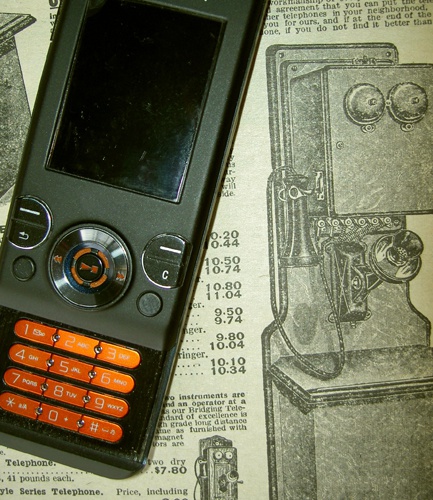 Instruction
You can, of course, just don't answer the phone unless the number of the caller is not listed in the phone book. From a particularly annoying caller to be saved, replacing the room phone. But, it is clear that such methods create a number of inconveniences.
Most of the major mobile operators, with greater or lesser degrees of enthusiasm offered to subscribers of the service "Black list" or "Black-and-white list to block the numberand unwanted callers. Function "Black list" blocks those the roomand that you feel unwanted. The function of the White list, by contrast, leaves available only the indicated numberand the rest will be blocked.
Another option: you can purchase a phone that has a built-in function is "Black list". Then you will not be spammed by calls from the phone neither bully nor my subscribers . Practice shows that it is better to rely on telephones than on services of cellular operators. At least when buying a new mobile is to ask the seller this feature, especially as many modern models fitted with it.
There is another way to protect yourself from annoying calls, it quite actively uses advanced youth. She shakes a variety of programs that protect subscribers from various mobile spam. For example, you can install on your cell phone programs like CallFilter or BlackListCaller that, after making the unwanted numberand will automatically drop calls.
Useful advice
It should be borne in mind that cellular operators for providing the service "Black list" charge, though a small subscription fee. Learn more about the services of black and white lists you can read in whatever free reference and information services: 0890 (MTS); 0500 (MegaFon); 0611 (Beeline); 000 (Skylink).
Advice 3: How to make a ban incoming call
If you want to protect yourself from unwanted calls or even to have a rest from talking on the phone, you can use this convenient service, as "Prohibit call". It provides its subscribers many mobile operators. You only have to connect this service.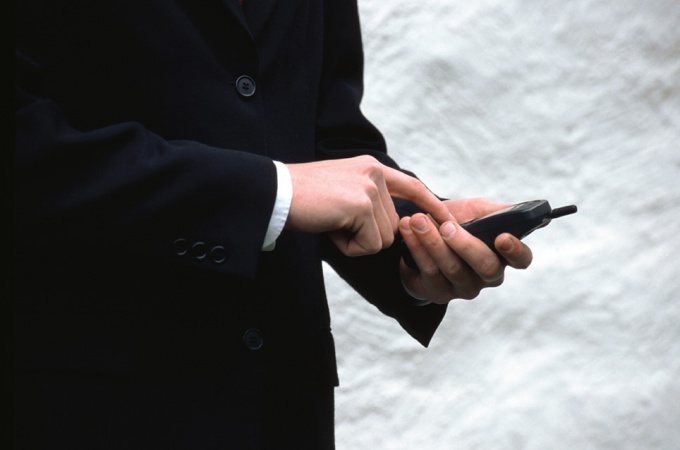 Instruction
The clients of "MegaFon" can block both incoming and
outgoing
calls of any type (internal, international), as well as receive text messages. To connect ban dial on your mobile *service code*password#. The password is set by default for all subscribers 111 (you can change it at any time). Codes barring service you can see on the official website of the operator and choose the one that you need.
Service "Prohibition of the call" from the company "Beeline" will allow you to block not only incoming and outgoing calls and messages, international calls and roaming calls. To get more information about this service, the subscribers of "Beeline" can at (495) 789-33-33. To set the incoming call barring by using the request to *35*password# (the default password is 0000). It is possible to change the password through USSD-command **03** old password* new password#.
To activate the service "Prohibit call" to "MTS" by using the "Internet Assistant", "Mobile mate" (dial 111); in addition, it is possible to send a message from a mobile phone with text 2119/21190 to 111. Subscribers of MTS can also send your application by Fax to the number (495) 766-00-58.
Advice 4: How to disable incoming sms
The service of reception and transmission of SMS messages can be disabled in different ways. You can contact the operator set limits on messages or just to install the software in your mobile device.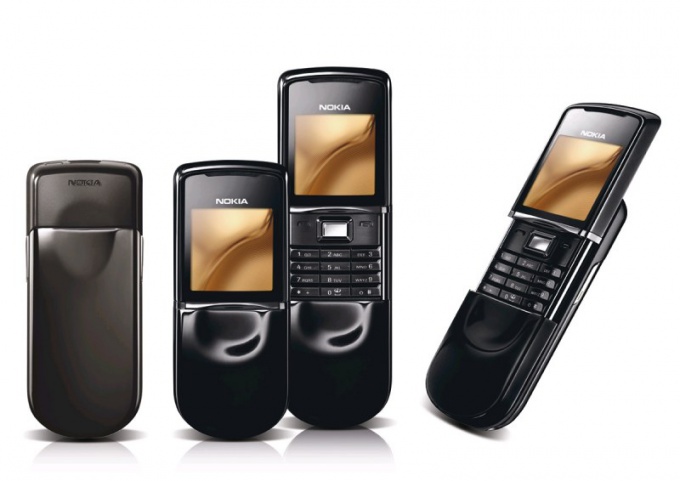 You will need
- access to telephone;
- access to the Internet.
Instruction
Contact any service a network operator with a request to disable the reception of incoming messages from other users. You can contact technical support to contact the client offices that are located in your city or configure the service account on the official website of the operator with the control panel is connected you services.
Please note that when contacting the client service Department of your cellular operator, you will need access to your cell phone, and passport or any other document confirming your identity as the official owner of the phone number. If the SIM card was registered to another person, you may need his presence. It all depends on the operator.
When managing service incoming messages secure access to your mobile phone number for subsequent data retrieval username and password. Log in to your carrier and go to connected services to you. Select a service to receive SMS messages and click Disable, then confirm the operation provided by your operator method.
When contacting technical support find out her number from the information booklet or on the official website of the operator. If you have the ability to control services by means of a system of answer, go also to the services section, and disconnect the incoming SMS messages. If you have difficulties navigating the menus, please contact the operator directly. Most likely, you will need to specify the passport data to identify you as the owner of the SIM card.
Look in menu of your mobile phone to block incoming SMS messages. Also note that for many mobile devices, such as Blackberry, provided by specially installed utilities, which limit the receiving of information through SMS messages. Please note that many operators use SMS messages to alert customers of the company the changes you're making, so try not to disable this service.
Useful advice
Do not disable the service completely to receive notifications from the operator.