Instruction
Explain to your child that for failure to comply with the rules of the camp it can be expelled and sent home for an additional fee. For property damage, which has damaged the camper, parents pay. Therefore it is better to behave in the camp calmly, to strengthen health and to gain strength before the study. And the rules of behavior fairly simple to comply with them is not difficult.
Do not break the established order of the day, and follow accepted hygienic procedures (wash, pricesales, dress neatly and for the weather, take a shower, fold up bed and my stuff).
Carefully read and remember the rules of fire safety, sea bathing, rules of conduct during sea bathing, excursions, trips, campaigns. All of these materials are available on the camp site and they must be studied.
Immediately report any employee of the camp about all their ailments, do not try to treat themselves.
Do not smoke, do not drink alcoholic beverages, do not use drugs and distribute them.
Treat carefully the property of the camp and its property of other children. Do not break or trample gardens and lawns, clean.
Do not leave the camp, if possible stick together with your squad. About all their problems and difficulties reported to the counselor.
Do not collect mushrooms, berries and fruits and don't eat them.
In public places is not allowed to swear, to shout, to offend others in word and action.
If you follow these rules, your stay will be useful and fun. Make friends and play outdoor games to strengthen and harden your body. Respectful leader, conflicts will facilitate your stay in the camp. Do not succumb to provocations of other kids who think dangerous antics.
Advice 2 : How to find friends in the children's camp
Children's camp is a great opportunity not only to give the child a few weeks of freedom, but also to help to make new friends. In order for your kid did not remain aloof from the day you give him some tips on how to find new friends.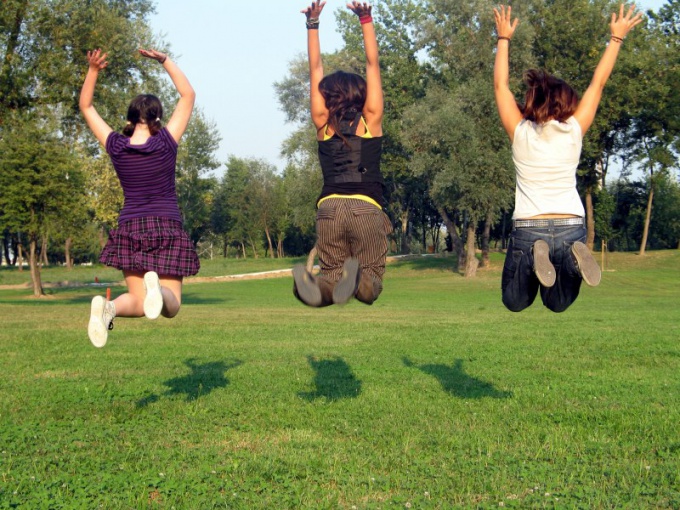 Instruction
Teach your child to be open to new friendships. In order to make new friends, your son or daughter needs to be ready for it. Customize them to meet interesting peers, learn to talk about themselves and interested in other people.
Help him to become sociable. In the camp there is hardly time to read books or portable console. Therefore, prepare the child for the fact that in those few weeks he will have a lot of contacts with other guys who want to know him better, what they need to reciprocate. Will teach you not to shut down communication, but rather to go forward.
Tell me about the importance of events in the camp. Their visit, of course, not strictly necessary, but that they happen the most pleasant experience. There your child can find friends not only from his party but also from other groups. Many meetings provide an opportunity to learn dozens of new people in the following days to greet and exchange a few phrases with them in the morning, and by the end of the shift safely to exchange phone numbers and Internet addresses.
Indicate their attitude to the conflict from within the group and beyond. To find friends you should be able to stay away from controversy and all the problems be solved peacefully. Otherwise, the child will be called quarrelsome, and his return home will be unpleasant because of unpleasant experiences from those around him in the camp of children coming into contact with him.
Note
Make sure that your child is not sacrificed for the sake of communicating with any of the groups formed in the camp. Indeed, sometimes the desire to belong to the "cool" gang may result the fact that he starts to pretend and not be able to find a common language with similar guys.
Useful advice
Give the child advice about how to continue the acquaintance with the other children after the change in the camp. A number of prepared phrases to take e-mail or phone number, will help him not to get lost in the moment.