You will need
- lightning;
bag;
needle;
- thread.
Instruction
If you need to sew a zipper in a bag instead of broken, the first uplift of the old, remembering how it was located. Measure it and buy the same length, the right color and with a convenient padlock. Better not to choose zipper with metal teeth - they break more often. You need easy opening, sturdy and durable fastener, because the bag has a lot of use every day.
If you have a bag of leather or a substitute, you will need the needle to the skin. A set of such needles are sold in the shops of sewing accessories. Buy reel durable, but not thick threads, colour matching with the bag.
Tack the zipper to the bag is simple large stitches where was the previous one, the color of thread it is better to take a contrast, so then it was easy to pull out. If you are left handed, replacement zipper for you - the chance to place it so that it was easy to open from right to left.
Now sew the clasp already on the finishing. Make at one end of the thread knot and begin stitching in the direction from inside to out that knot was not visible.
You can use this stitch: make one plain stitch on the front side, while performing the second swipe the needle and thread from the wrong side, then back and front again purl the third stitch - again, simple, etc. Try to make the stitches small, neat and equal in length.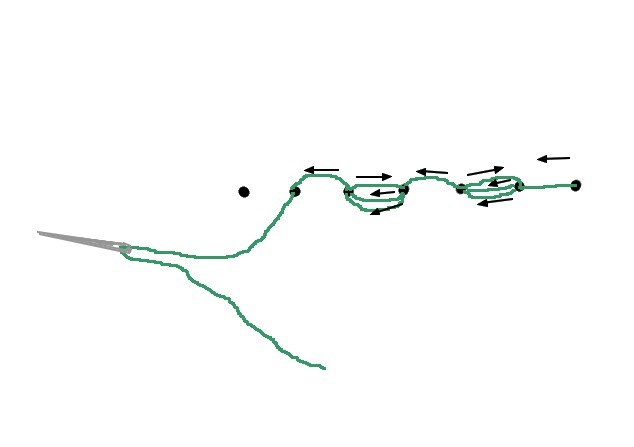 At the end fasten the thread from the wrong side and begin to sew the second side of the zipper. After that, the string you prijepolje the clasp at first, you can pull out.
If the bag of fabric, then sew the zipper will be even easier - use a regular needle. Sew the closure to a locked position braid zipper was on the inside of the bag.
Note
If the bag of too thick material that is difficult to pierce with a needle, will still be easier to give it to the repair shop.