You will need
tutorial;
- a powerful;
- workshop;
- tetrads;
pen.
Instruction
Imagine a huge cake with lots of cream, biscuit and chocolate. So, to learn physics fast what fast to eat this cake: it seems everything is delicious, great, but if you try to swallow all at once – not it. Worse – will come out. So try to plan your time so that you can eat one little piece and to prevent the threat of satiety.
General physics course consists of several sections: mechanics, thermodynamics and the basics of molecular-kinetic theory, electricity and magnetism, optics, quantum mechanics, nuclear physics. These main sections are studied usually in that order.
As physics relies on mathematics, you have to master the mathematics. If in the process of learning of physics turned out to have some mathematical gaps, try to fill them, or to understand the physical material will be difficult.
The physical system of concepts is not so strict, as in mathematics, therefore, to study the theory and practice simultaneously. In contrast to the dry mathematics, natural science require creativity, active imagination and consideration of the "psychology" of science itself. Any phenomenon of physics – not some abstract thing but very real event.
Shall describe on separate pieces the value of input terms and their physical meaning. Clearly razgranicheniia one from the other concepts, but build the relationship between them. For example, power is work performed per unit time. Remember the formula for work and substitute it into the formula for power.
A recommended course of laboratory work, and execute them according to requirements. Generally in technical universities put a credit in physics only if you have completed all the "labs". For each topic, solve basic problems, including quality.
In the study of the subject will help you with the preparation of Cribs. This will allow you to quickly cover all the key points to organize and summarize their knowledge. On the actual exam to use cheat sheets is not recommended: it will confuse you and if that fails, the case will set up against you a teacher.
Advice 2 : How to understand physics
If you look superficially, it seems too complex and removed from everyday life. But it is necessary to delve into the meaning of certain phenomena as revealed to the wonderful world. They speak a special language. There all is order and harmony. To see the beauty and orderliness of this world, we must start with the basics.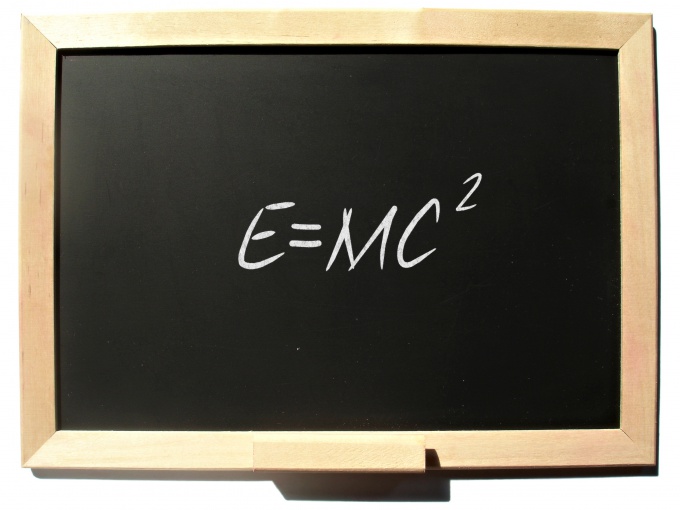 Instruction
Read for the week encyclopedia for beginners physicists. These books are educational in nature. They are well illustrated. They are interesting facts, telling stories. The task of reading - to take in this new world. So thick, it is necessary to read very quickly. No matter whether many will be able to remember.
Read the biography of the famous physicist. Usually famous people are very passionate about their work. With such people interesting to talk to, no matter what they are doing. Read the biography very quickly. You need to feel the love of this man for his work, his dedication, his happiness from school physics. Part of this state will follow you.
Read for a week all the sections of the textbook relating to the same section of physics. You got a good attitude, now go closer to real life. Read the section of physics, which is now pass on the lessons. It may be "Electricity" or "Magnetism", or something else. It is not a goal to memorize all the formulas. You must understand only the General meaning.
Examine the first paragraph of the desired section of the textbook. To catch up with the program, you have to start over. Earlier you looked at physics as if from above, without going into details. Now memorize formulas, specific facts and principles.
Decide on their own tasks, who understand the 1st paragraph. These are the issues discussed. Close the textbook and solve them yourself. Then check with the text. If something is missed, repeat the first.
Solve home problems to this paragraph. They are solved by analogy with the already dismantled. If there are complications, ask for help from classmates. You are going to understand.
Repeat again with the 4-th step, for other paragraphs. Do this until you catch up with the program.
Note
Don't let yourself be lazy. Everything in life gets difficult. You will reward good performance and respect for overcoming difficulties.
Useful advice
Tell us what you've learned, to others. Retelling the material, you understand it even better.