There are several ways to buy cheap air tickets: advantage of low-cost carriers "low cost", track spec.airlines offer regular flights, buy a last-minute ticket on a Charter, irregular flight. Consider the advantages and disadvantages of all three options. Some five years ago, we have not even heard about the existence of the so-called low-cost carriers or "Low cost" airlines. Their name suggests that they are ready to offer you the lowest price on tickets, but you will have to put up with some inconveniences. As a rule, the price of such tickets not included Luggage, meals on Board, seat selection in the cabin at check in at the airport. For all this you will have to pay extra, and sometimes it's a pretty impressive amount. To use the services of low - cost companies is advantageous if you are traveling on a short distance without Luggage. In addition, such a carrier is using the services of small remote airports that affect the cost of tickets, but can be uncomfortable for passengers. Now any airline closely monitors market trends and regularly prepares special.suggestions on different routes, using which you can buy a ticket 2-3 times cheaper than the normal rate. Such proposals also have some limitations. Typically, events are for a small period of time (over several days) and apply for a limited number of flights and departure dates. In high season expect a drop in prices is not worth it. Carefully read the terms and conditions of the purchased ticket, because usually he is not subject to refund and to rebook the date of departure is possible only by paying a large fine. But in the ticket price already includes baggage for long flights, hot meals and drinks. The last option is to use a Charter flight. This is not always possible because of irregular flights are organized by tour operators to popular holiday destinations and is available for sale only a few days before the departure date. So if you plan the trip in advance, it is better to use the services of regular lines. A ticket on a Charter flight it is impossible to exchange or return, and the departure time can vary significantly. Based on what plan the trip and what dates you are planning, choose a convenient way to buy cheap tickets and travel with pleasure!
Advice 2 : How to book ticket themselves
Independently organized vacation is not so terrible, as you can imagine. Most importantly – buy tickets and book a hotel. Moreover, it can be done easily and quickly. In this modern age has become very accessible thanks to the Internet. All necessary information can be obtained from the comfort of home. Start preparing for holidays with
reservation of seats on the plane
.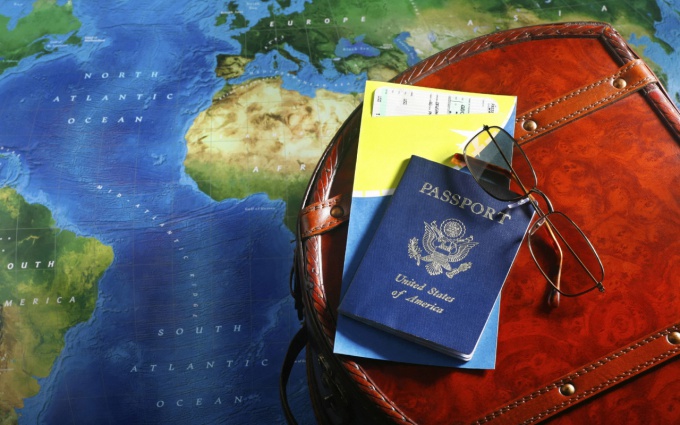 Knowing which airline oudestraat desired flights, can purchase tickets. This can be done in two ways:
Via the Internet: the calculation is made using your credit card online.
At the airlines office: the calculation is carried out in cash.
If you choose the second option the service fee, because you get all the necessary consultations personally. So be sure to check the information by phone or in the office. On the website of the airline very often this information is missing.
When purchasing the ticket, be careful. For example, the airline Aeroflot and Transaero when booking request the passport details, and when you enter that cannot be mistaken. If the ticket is purchased from foreign airlines, as a rule, is requested name and first name. You need to write them in Latin letters. Here, too, there should not be errors. Also you have to know the language to get acquainted with all the nuances in order to avoid further problems.
Don't forget before purchasing the ticket to read the rules on the airline website because there can be nuances. Moreover, every airline they will vary. Read the conditions on the chosen tariff. The most important thing to pay attention:
Is it possible to return the ticket and for what period it can be done with minimum losses for you.
Can I exchange the ticket for another date, will there be extra fees and how much it will be.
Will there be consequences, if you do not come on the flight, etc.
In fact, the procedure of booking tickets is not that difficult. Enough to be careful to read all the rules on the website or come to the office for a personal consultation. Independent buying tickets is much cheaper than through travel agencies.