You will need
2 tbsp sugar
1 tsp . salt
1 egg
1 tsp. soda
vinegar
2 tbsp vegetable oil
2 tbsp. flour
any filling for pies.
Instruction
First you need to prepare the dough. To do this, pour into a bowl 1 Cup of yogurt, add one egg, 1 tsp salt, 2 tbsp sugar. All mix well and add 1 tsp. soda slaked vinegar and again stir gently. Add 2 tbsp oil. Give a little stand.
Once the mixture starts to bubble, start adding gradually the flour. The dough shall not be too tight. Leave dough in bowl, cover for a while with a towel to dispersed gluten.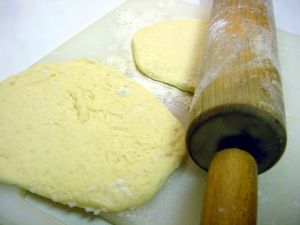 When the dough is dispersed, to grease hands and rolling pin with vegetable oil. On the unrolled dough put the filling and blind pies.
Pour into
pan with
sunflower oil and put on fire. Put
patties
in a hot pan on distance from each other, as in the process they will increase in size. Fry one side until cooked without a lid, after which
the patties
to flip, cover and reduce the heat. Fry until Golden brown.
Note
If you sculpt cakes with flour, then frying in a pan it will begin to burn. Better grease hands, rolling pin and table with sunflower oil. Vegetable oil to add to batter last, thanks to the dough will not stick to hands and will become more elastic.
Useful advice
If you are preparing cakes in the oven, on the bottom put a bowl of water. Then the pies will be baked and will not burn. Baking pies use flour only the highest quality. Pies need to sculpt directly before frying. If you make in advance, the juicy filling can soak the dough. Fried pies should be put on a paper towel, thus draining the oil.
Advice 2 : How to cook stuffing
Each of us wants to please the family and loved ones a delicious, flavorful, and most importantly, original cakes. Cakes have become part of many family Russian traditions, recipes are passed from generation to generation. And the preparation of the filling – room for your imagination. Add a little of his warmth and enjoy the fragrant pies with various fillings.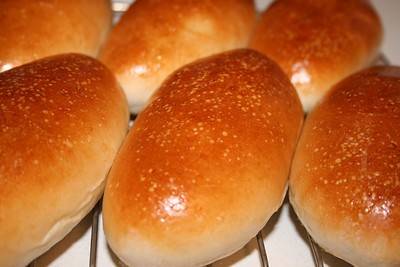 You will need
2 bulbs
carrots
butter
3 eggs
salt
pepper.
2) 500 gr. cottage cheese
egg
100 gr. Dill
salt.
3) 500 gr. mushrooms
bow
carrots
150 gr. rice
butter.
4) Meat 600-800 gr.
butter
2 bulbs
2-3 eggs
greens
salt
pepper.
5) 300 gr. salted salmon (trout
salmon)
1 Cup heavy cream
3 eggs
greens
150-200 gr. cheese
1 large onion.
Instruction
Prepare a stuffing of cabbage. To do this you need cabbage remove the upper leaves (cabbage do not need to wash) and throw it away. Slice it into small pieces and put into a hot pan with butter. Onions and carrots peel and finely chop the onion, carrots grate on a coarse grater, add to the cabbage. Eggs to boil in water, peel and cut into small cubes. Fry until Golden brown, add finely chopped eggs, salt and pepper. Cabbage filling is ready.
To prepare cottage cheese filling you will need cheese, dill, egg and salt. Cheese put in a bowl, salt them a bit and break the egg. Mix well. Dill wash under running cold water and finely chop. Add the dill in the cottage cheese and mix thoroughly. A very delicious filling for pies ready.
Very popular and delicious filling for pies are mushrooms. Mushrooms boil in salted water. Put in a pan with butter. Fry slightly with onions and carrots. Separately boil the rice and add to the mushrooms, mix well. Original mushroom filling is ready.
To prepare meat filling you'll need ground meat, which should cook with your own hands. Wash out the meat and mince. The stuffing mixture into pan and fry until cooked. In a separate pan fry the finely chopped onion and add it to meat, season with salt and pepper. Eggs boil, peel and cut into small cubes and add to fried minced meat. There also add finely chopped herbs, mix everything carefully.
The filling of salmon will cost a pretty penny, but it's worth it. This stuffing recipe is more suitable for pie. Piece of salted salmon cut into small pieces. Peel the onion and chop, put in hot pan and overcook. Mix cream with eggs, beat well. There also add grated cheese and stir everything with salmon. Add the chopped herbs, mix well and spread in pie.
Useful advice
If you cakes are baked in the oven and want to have a brown color and glossy surface before you put the pies in the oven, brush them with the beaten egg.
Advice 3 : How to prepare dough for fried pies
To prepare good dough for
pies
you need a good dough. To make it easy, but it is necessary to observe the proportions of the ingredients and be sure to add the liquid a certain temperature.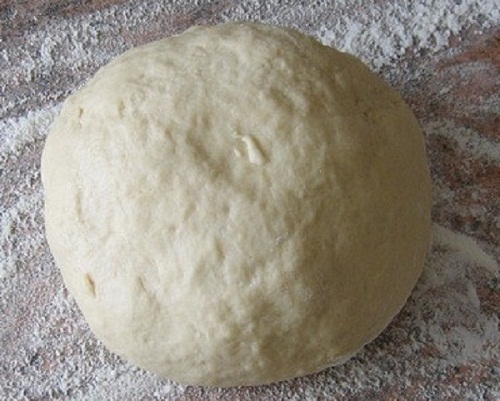 You will need
About 2 faceted cups sifted flour

1 teaspoon of salt
1 tablespoon sugar
dry yeast - 1 teaspoon without top
50 ml butter or oil
250 ml of water or milk.
Instruction
Get the dough. To do this in containers, of a capacity not less than 0.5 liters, mix 1 tablespoon sugar and 1 teaspoon
of dry yeast
. Pour the sugar and yeast 50 ml milk or water, the liquid temperature must be strictly from 30 to 40 degrees, otherwise the yeast will not work. If there is no thermometer, the temperature can be determined by lowering into the liquid finger. At a temperature of 30-40 degree water or milk hot, but not burning her skin.
Leave the dough for 15-30 minutes and wait until its volume will increase by about 2-3 times. Gently stir the dough has risen, pour it in a bowl of medium size, best fit for this metal bowl with high sides. Add 200 ml of warm milk or water, 1 teaspoon of salt and 50 ml of vegetable oil, or the same amount of melted butter (you can add other fats, such as margarine, corn, olive oil). Mix thoroughly all the ingredients.
Gradually add the flour to the mass and knead it until then, until it no longer sticks to hands. It will need about 2 cups twice sifted flour. The same batter can be immediately used for frying the pies, but it's better to let it sit another 20-30 minutes. During this time the dough will rise and become more airy. Be sure to grease the dough top with oil and cover the Cup top with a towel or thin package, it is necessary for it not to dry, yet will rise.
Immediately before frying again carefully knead the dough. Then you need to shift it out of the Cup onto a lightly floured wooden Board or kitchen table and divided into parts. Fry patties need a large amount of fat, in this case, the dough will not burn, and the cakes will turn out fluffy and bakes well.
Note
Pay particular attention to the temperature is added to the dough liquid. Hot is strictly prohibited.