You will need
MOP with the function of spin;
- wipes for cleaning;
- cleaning products.
Instruction
Get handy items for cleaning. Be sure to purchase the MOP with the function of spin, with her mopping will take you a few minutes. Buy a set of napkins for cleaning. With them many economic troubles will be simply invisible. For example, a cloth for washing Windows and mirrors will bring the purity in a matter of minutes. It does not need to put detergent, wash the Windows and mirrors and wipe them with paper. Only need to walk a damp cloth to clean even the dirtiest surfaces.
Regularly replenish stocks of cleaning products. At hand should always be quality products that facilitate domestic work. For example, get a tool that does not require rinsing. It can be used for washing walls and floors. They will help to save a lot of time. As for cleaning tiles, glass and metal to purchase tools that will cope with the age-old stain in just a few seconds.
Accustomed to immediately clear things in place. Don't let yourself put them anywhere. In each apartment there are places which regularly accumulate things. It can be a bedside table, dressing table or shelf near the exit. Control yourself, not to make unnecessary mess.
Split the house into small areas. Perform cleaning only in one place, not being distracted by other things. One part of the apartment do not spend more than 15 minutes. When doing household chores, turn off the TV, VCR and computer. Don't waste precious time on them.
Daily maintain cleanliness and order in the house. After each meal accustom yourself to wash the dishes and the sink. After visiting the bathroom, wipe the mirror. If in the process of cooking and you have a dirty stove, immediately wash it. In these cases you will spend minutes. But reduce the time required for a General cleaning.
Get rid of junk. After all, it creates major difficulties when cleaning the house. In the kitchen, for example, don't need 10 frying pans and 15 pans, if you are a professional chef, of course. Much easier to wash one or two items regularly than the weekend to spend hours on washing up of solidified fat with a large number of dishes.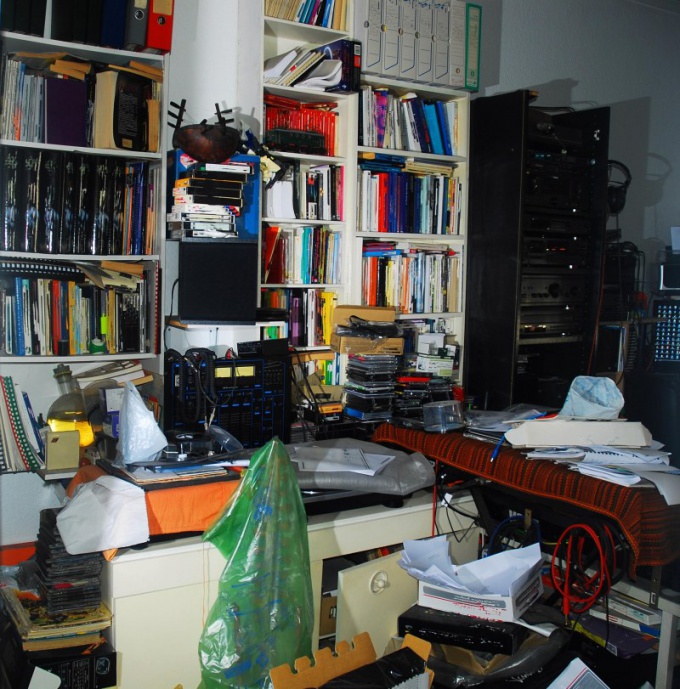 Reward yourself. If you got the job done quickly and efficiently, immediately treat yourself. This will create an extra incentive the next time cleaning.
Note
All things run efficiently, so you don't have to spend time on their remodel.
Useful advice
Don't do several things at the same time, it increases the cleaning time.