You will need
Detergent, brush, fine sandpaper, masking tape, thinner, primer, paint, lacquer.
Instruction
If you decide to paint the wheels, the first to be puzzled is to purchase required materials. Primer, paint and lacquer should choose the special wheels for: acrylic enamel disks acrylic clear varnish, anticorrosive acrylic primer – they have high wear resistance to mechanical stress. For painting small items it is better to use paint in spray cans. The solvent whatever sandpaper needs to be fine – suitable for rubbing scratches, not to create them. As a detergent shampoo suitable for washing machines, in extreme cases, ordinary washing powder.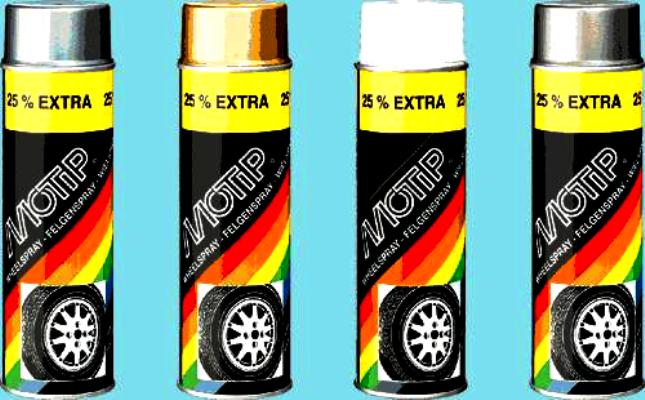 Before priming the wheels, you need to clean and wash dirt and corrosion with a brush with plastic bristles, for cleaning in hard to reach areas perfect toothbrush. The discs are washed and cleaned with both external and internal parties. Better if the wheels are without tires, it's much more convenient when painting, and just by the fact that they are so much easier, but if the tires still allow operation, do not ressortiront, wheels can be painted so.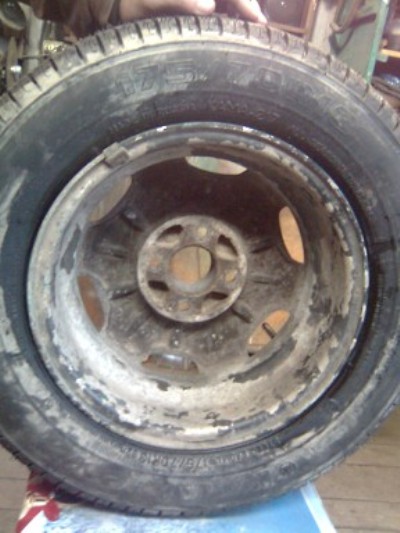 When the discs are washed they should be smoothed out with sandpaper to a uniform matte finish when the desired effect is achieved degrease the surface with solvent and allow the disks to dry well. Now it is necessary to separate the painted surface from the tyre, you will need thin cardboard and molar adhesive tape, and tape wrap the nipple of the wheel, for just one its not paint. You can start priming disk. Apply 2-3 coat with a gap of 15-20 minutes between layers for drying. Wait until the primer has dried.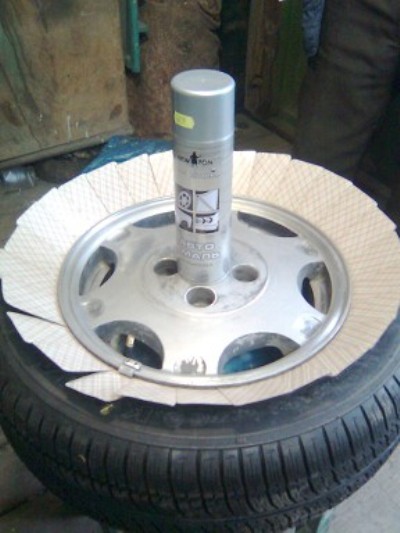 When the primer is completely dry, you can begin to paint the disk. Apply 2-3 coats of paint with an interval of 15-20 minutes. Apply the paint evenly, preventing the formation of stains. Once the paint is dry, you can apply varnish, it is applied in 2-3 layers with an interval of 25-30 minutes. Wait for final and complete drying of the varnish, may have to leave the discs to dry overnight, then flip the disk and repeat the procedure for painting the back of the disk. Leave the disks for a day for complete drying. Now you can surprise friends original color and rims of your car. Believe me nobody will remain indifferent.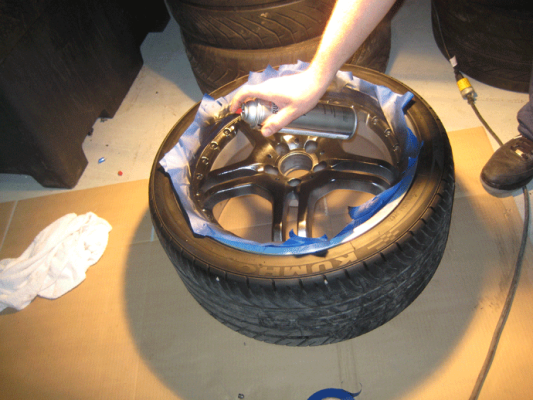 Note
When working with solvent and aerosol paints, wear a mask and glasses, the room should be aired, do not work near heat and open flame.
Useful advice
Ready to paint all of the disks, the later for the waiting time of drying of one disc can be painted (primer, varnish) the second and subsequent disks.
Apply a thin layer of paint, carefully procrasinate trudnoudaljaemye places, the paint should be applied in several layers that would dry faster, not formed streaks, but the end result gave rich color.
On the aerosol cans there are instructions for use of a specific type of paint, follow these instructions but the final result did not disappoint.
Advice 2: How to paint rims
Wheels wear out over time. However, many throw out worn wheels and put new. But if you like these discs, if damaged only one drive, or simply no desire or ability to buy a new one, resorting to repairs.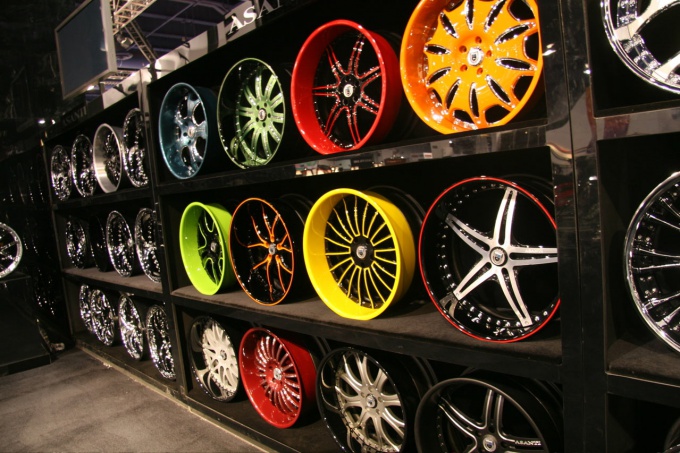 You will need
1-2 can of spray paint;
- 2-3 cans of clear varnish;
- 2-3 cans of automotive primer on each disk;
- sandpaper of different abrasiveness;
- abrasive paste;
- rust Converter;
- swipe the tape.
Instruction
The rims are divided into cast and stamped. Cast less wear and rust. The painting process of those, and other
drives
is no different. Paint rims with spray cans of automotive paint ready. Pre-practice uniform coating of paint, shake it before you spray.
Completely clean and wash the wheels. Carefully inspect them and sand all rusted spots. Moisten the cloth with rust Converter and apply on the cleaned place in a couple of hours. Then again clean the seat corrosion to bare metal. Old paint to remove imperfections or spalls, from time to time washing away the dust with water. Quickly remove the paint with a solvent for coatings. Flat screwdriver or awl to pick out the paint hard to reach places.
Begin rough sanding with sandpaper, then smooth the surface with a fine. Coat the entire disk with primer in several layers. After each layer make gap. Applied primer is completely dry during the day. Then Polish the surface by trying to achieve perfect flatness. Periodically remove the resulting dust. After polishing the surface is dry and clean from debris. Painting make to spread out fabric or polyethylene, to the surface do not hit the dust.
Before painting, shake the paint bottle. Painting spend at a distance of 40-50 cm to the painted surface. Apply several coats at intervals of 10 minutes after each layer. After painting, cover with several layers of colorless nail Polish with the same intervals. Between coats of varnish, check the surface for imperfections and sand with emery paper or abrasive toothpaste. Dry painted and varnished product within weeks.
In conclusion, the disk Polish special Polish. A failed painting, repeat the operation again.
Note
Always do your painting outdoors or indoors with good ventilation. Be sure to use protection.
Useful advice
When coating disks, do not forget the spare wheel drive.
Advice 3: How to paint a car spray
To paint a car yourself. However, when it comes to small cosmetic repairs. And do it best from a spray. And the result you are pleased with, you need to follow all the rules of the dyeing machine.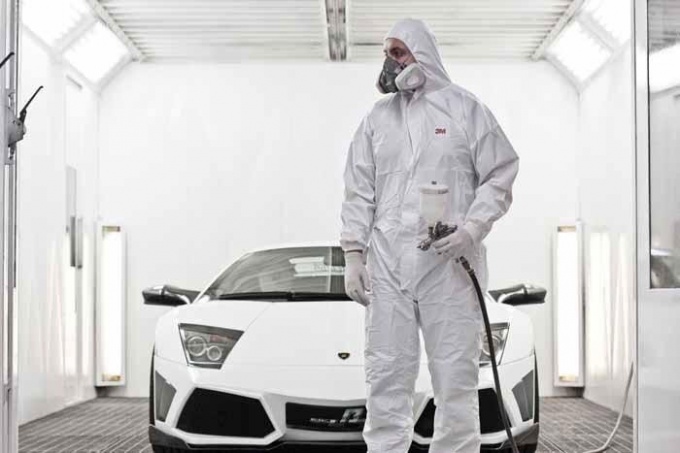 You will need
-spray paint;
-protective film;
Polish
Instruction
First, find the room. It should be spacious, not ventilated (i.e., must be the lack of any wind), also there should not be dust.
Guide surface preparation for painting. Sand and Prime the repaired area, degrease it. Then glue the remaining parts and details of special protective film or paper. Need to paint did not get on the not repaired parts.
In addition, pick a paint color. This can be done by computer selection. If you are not sure, consult the sales consultants automotive store.
Next, start painting the car. Shake the spray paint for 2-3 minutes. This will help to mix it correctly. Then do a test. any iron parts. Need this procedure in order to understand the force with which spray paint and a thick layer is obtained.
Paint spray equal to 30 cm is Necessary to cover the surface with thin layers of paint. As soon as I applied one of them, let dry 10-15 minutes. Then re-apply paint. Make three layers.
After you complete the painting and give the last layer to dry, cover the repaired item with a colourless varnish-fixer. It dries in 30 minutes. Now the procedure of repair can be considered finished.
Note
Paint spray, without much graciousness, otherwise you risk to get stains and smudges. In order to properly evaluate the result, let the paint dry a little before applying the next layer.