You will need
- Yogurt;
- lemon juice;
- egg yolk;
- the banana;
- olive oil;
- eggs;
- hop cones (collection);
- nettle (collection);
- celandine (collection);
- Apple cider vinegar;
- water.
Instruction
Prepare a mask based on yogurt. To do this, apply it along the entire length of hair and massage. Top cover your head with a special plastic cap or wrap. After 40-60 minutes the rest of rinse with warm water with a small amount of shampoo. Carry out this procedure 1-2 times a week.
As a shampoo, use a home remedy made from 1 tablespoon of lemon juice, egg yolk, half of a banana. These components mix thoroughly until a homogeneous consistency. Add to the mix 1-2 teaspoons of natural honey. Use this tool instead of shampoo. After 2-3 weeks you will experience a visible result. Your hair will acquire a great Shine and strength.
Each time after shampooing, use a nourishing mask for the hair. For its preparation mix 1 tablespoon of olive or almond oil with 2 eggs. The proceeds evenly along the entire length of hair. After 15-20 minutes rinse your hair with warm water, adding a little shampoo.
Equally effective as a reducing agent mask with Apple cider vinegar. Apply it 2-3 times a month. For its preparation you will need 6 tablespoons of Apple cider vinegar, 6 tablespoons lemon juice 3 egg yolks. Mix these components well and apply evenly to damp hair. After 5-7 minutes rinse off with warm water.
To restore the hair after dyeing prepare a decoction of herbs. To do this, 1 tablespoon of celandine, 1 tablespoon of nettle 1 tablespoon of chamomile, pour 1 liter of boiling water. Cover the container with a tight lid. After 40-60 minutes, strain the infusion. Ready means rinse the hair after each shampooing. This decoction perfectly will enhance your curls and give them a healthy Shine.
Advice 2: How to restore hair after bleaching
Fashion can not keep up, but the girls want to change and want to look better, experiment with color
hair
, whiten them at the same time not thinking about
the consequences
. The result is
lightening of
the hair
become brittle, burnt and damaged, looks lifeless. They are impossible to collect in the hair and make styling. And restore
hair
after such damage is difficult, but still possible.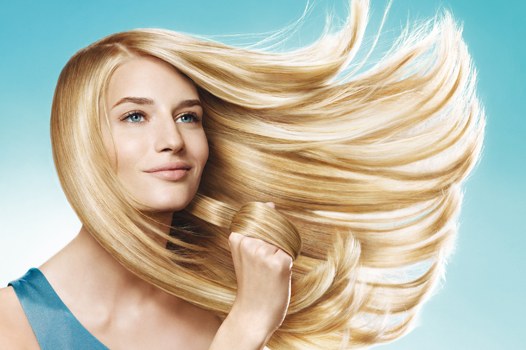 You will need
- egg yolks;
- burdock oil;
- brandy;
- med;
shampoo for bleached hair;
- I use;
- oil (grape seed, jojoba, peach);
- vitamins.
Instruction
Prepare at home an effective hair mask of burdock oil. Mix two egg yolks with two tablespoons of burdock oil, add a tablespoon of brandy, a tablespoon of honey and a small amount of fresh lemon juice. All mix thoroughly and apply evenly to slightly damp hair, wrap head with polyethylene and warm towel. Keep the mask for one hour, then rinse with warm water and shampoo for bleached hair. Don't forget to use a balm for hair.
Use specially designed tools to deep regeneration of the hair and gentle care for them. Stop your choice on the tubes and jars labeled "For weak and dry hair." This makeup is available to buy in pharmacies or specialized stores. Refrain from using a Hairdryer and other appliances for the rich formula, because the high temperature causes more harm to hair than bleaching or perming.
Nourish hair with natural oils (grapeseed, jojoba, peach oil). Gently reheat one of these and apply to scalp, lightly massage. Put on a plastic cap and wrap head with a towel, leave on for one to two hours. After time, rinse the oil with warm water and shampoo designed for bleached hair. Do this procedure every time before shampooing.
Do not forget to take vitamins. Seek advice in the doctor-trichologist, he will recommend a specific set. A great effect is given zinc, Biotin and calcium. Do not despair if your hair look sick and dull. A little more effort and they will get healthy, the main thing – do not be lazy and to spend more time on care of hair. Regularly podavlivaya the ends of hair hot scissors (Barber).