You will need
- statement to the administration;
- resolution;
- evidence of IE (or register LE);
- business plan and project;
resolution of the administration;
- architectural project and sketch;
- the act of agreeing;
- the Committee of administration;
- the conclusion of firefighters;
- the SES.
Instruction
If you are planning to open a cafe on the road, you need to place where you place the fast food eatery. Contact road construction Department and find out what the district is land that you picked up for construction.
Contact the district administration with the statement for granting of the selected parcel in the property or rent.
Register as an individual entrepreneur or a legal entity. To open a cafe, it is sufficient to have a certificate, SP. If you are planning to open a chain of roadside fast food outlets, and the number of staff that you will hire for the work will exceed 50 people, you will need to register as Yul.
Make a business plan and project. Contact administration for approval of your documents. You will be given permission to open fast food outlets.
As soon as you receive a decision on the transfer of land to organize a diner in the property or rent, call a licensed architect to draft and sketch of the building for a café and assessing engineering communication. But before that, register the lease or complete ownership rights, applying to FPRC.
With the project and the sketch, contact the Department of architecture and urban planning. You will be given the act of agreeing that you are required to sign in the administration, to the district utility systems, fire protection, SES.
With the signed act will again contact the Department of architecture. You will be given a building permit.
After the completion of the invite the Commission for inspection of constructed facilities and to make the final verdict.
But even that's not all. To be allowed to open a coffee shop, invite the authorized representatives of the sanitary epidemiological station. Your cafe will examine and issue an opinion on the possibility of opening. The building must be water, sewage, toilet for visitors, the area for washing.
The final verdict has to endure and representatives of the fire protection district.
Having obtained the permission, you will be able to hire staff and start your business.
Advice 2 : How to open fast food outlets
In the fast paced rhythm of modern life does not always have time for cooking. Hearty and tasty snack during the day - a common need of thousands of people. But quality of points of fast food is not so much. Even fast food today has to offer a relatively healthy and quality food.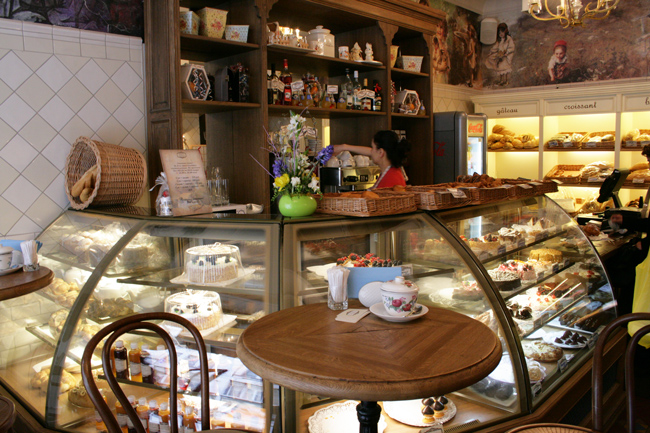 You will need
- start-up capital;
- trading equipment.
Instruction
Decide the location and area of your fast food outlets. Hardly appropriate to start a similar business in a residential area with low traffic. Shopping, office centers, parks, College campuses or busy areas - choice of places to open a food item is very high.
Depending on the type menu, select your format, which will depend on many things - from equipment and facilities to design and the number of staff. If you do not have a large start-up capital, small dots (counters, display cases, tents, "island") would be sufficient. This format has a number of advantages. First, the cost will be much lower compared to the price of the rent of a full room. Second, your point could easily be migrated to any other place in the city. And finally, it will be more accessible to passing customers.
Open your own company, for example, by registering as an individual entrepreneur. Sign a contract of renting retail space or room. In the shortest possible time take care of all the administrative nuances.
To open
fast food outlets necessarily obtaining permission from the sanitary-epidemiological service. Solve issues with water supply, Sewerage, electricity, heating, security.
Purchase the necessary equipment, utensils, and equipment for the preparation of food and drinks. Hire sales staff, take care of their professionalism and hygiene. Guide detailed instructions on how to use equipment. For example, on the hygiene standards of raw meat and fresh vegetables must be cut at different tables. Monitor the implementation of such requirements.
Try to make a menu that is different from the same. Take about 60% of the range for familiar dishes. Many customers are quite conservative and any institution expect to find, for example, a Caesar salad and a latte.
And in the remaining part of the menu, introduce new dishes that are not yet in great demand. For example, pizza in cups of dough or vegetarian sandwiches. Monitor sales on these items. Perhaps they would later become hits of your
cafe
.
Build the logistics system of your business. Decide with the suppliers delivery products, changes of staff, way of cooking and waste disposal. This will help your fast food to function well and smoothly.
You can pay a minimum of money on advertising and promotion. If your mini-cafe located in the passage location, and so it will be in demand. In this case the quality of food is worth paying close attention. If the usual Burger will be made for you from fresh and natural ingredients and are extremely tasty, you will soon get regular customers. They will tell about you to their friends, thereby increasing the number of buyers.
Note
Carefully follow the shelf life of sold dishes and products. After all, even a single case of poisoning could put an end to your business.
Useful advice
Track General trends of fast food. For example, burgers and fries today may be less relevant than sushi or pancakes.
Advice 3 : How to open a fast food restaurant
The concept of "fast food" entered our lexicon relatively recently. But fast food is rapidly became popular. This niche is attractive for business start-UPS. The cost of
opening a café
type "fast food" is relatively small, and the profit may be impressive. For those wishing to eat on the go hearty and delicious much.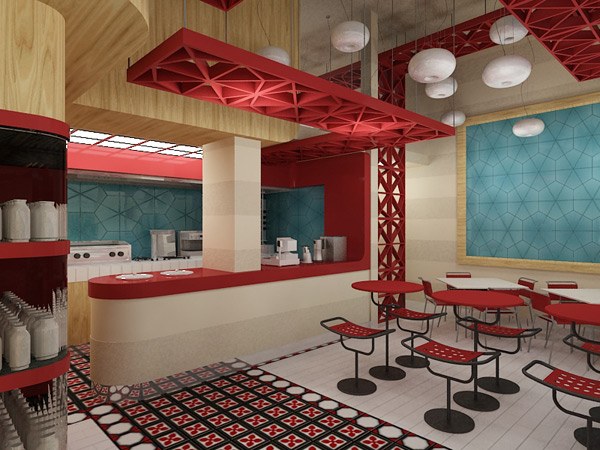 Instruction
Fast food should have been called quick-service cafe. This cafe for a quick bite to eat for little money. Distinguished dining "fast food" fast service time (average 2-4 minutes) and short time of stay of the visitor in the school (about 30 minutes). The main criterion of success of this type of institution – a high turnover of seats.
It follows that to choose a place for dining "fast food" should be in heavy traffic. The room itself must meet a number of requirements of SES and fire inspection. It must be equipped with hot and cold water bath, and fire safety.
In addition, you need to decide what type of restaurant you intend to open. This will depend on what room it is necessary to choose. Usually in fast food are working with a ready-made semi-finished products. In "fast food" is just a warm-up or final treatment of products. This is done after customer order. Preparation of semi-finished products, usually made by vendors. In this case it will be enough one small shop zagotovki products. But if you decide to open a coffee shop, working on the raw material, that is, to produce semi-finished products yourself, then you'll need additional space for the processing of vegetable and meat cutting and fish.
This will depend on what equipment you need to purchase.
All cafes "fast food" may be classified in following basic types: the Western model (such as "McDonald's"), by giving priority to this or that national cuisine (Eastern cuisine, sushi Express), cafes, places at the head of the concept of a particular product (pancake, pizza, dumpling). Think and decide what kind of fast food restaurant you will open. Selected for their establishments "format" is also connected with the equipment of the enterprise. Do you need to be a rice cooker, deep fryer, coffee machine, etc.
When you hire a room, join in its interior. Fast food did not differ artsy atmosphere and a very elegant design. Institution "fast food" should not be for a very long time. In the room should be bright and clean. The most important thing for them – high turnover.
One of the features of fast food – the strict quality standards, which are the interior and utensils, range and technological equipment. This is due to the widely developing networks of institutions of the type "fast food". Deciding to open his own café, ask if perhaps much more profitable to start his own business in franchising.
Next is to find suppliers and select personnel. Fast food in the form of institutions are self-service, so the waiters you do not need, but cooks, assistants, dishwashers, cleaning lady – will be necessary. Prefer sociable, stress-resistant and enthusiastic employees. Not superfluous – their knowledge of normative documents in the sphere of public catering and trade. Please note that they should have health books.
Note
Experts believe that this kind of activity is better to register as an individual entrepreneur. It is much easier for the necessary documents.
Useful advice
Be sure to make a detailed business plan will include all proposed expenditures for the opening of a fast food restaurant.
Advice 4 : How to open kebabs
Flavorful, juicy barbecue whets the appetite by its smell. This traditional dish does not require advertising, and its preparation often equivalent to the present art. Barbecue is not just food, but an opportunity to gather a great company. That is why the discovery of even a small kebab shop with the proper organization will bring stable dividends.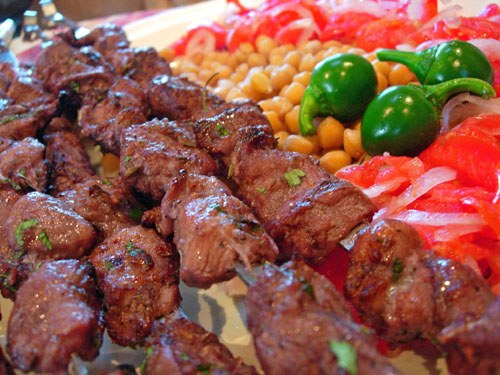 You will need
trading point;
equipment;
money.
- permission.
Instruction
Get approval of sanitary-epidemiological service on the sale of kebabs and other food products. To obtain this document, you must provide proof that you have a refrigerator, certificates for food, sanitary books of the personnel. In addition, SES will impose certain requirements on most stores, coals, skewers. To open a full-fledged barbecue also non-smokers.
Pick a place for your skewers. It depends on a large percentage of success. Traditional popular roadside points on major roads. A good income can bring temporary summer cafe. In addition, you can open a stationary barbecue in a suburban area that will be popular at any time of the year. If there is already a similar point with
barbecue
mi, it should not be an obstacle to start a business, because you can always find your own competitive advantage.
Purchase the necessary equipment for cooking barbecue and related equipment. Depending on your type of barbecue determine whether or not you have disposable tableware or it is appropriate to focus on reusable. In the latter case, you will need a dishwasher.
Find a supplier of meat. You can purchase products in specialized sales points (markets, stores). However to save on price due to the contract with a farm or a private provider. Of course, purchased this way, the meat must pass sanitary control. Find the most interesting way of marinating the meat and grilling the skewers. Today, there are many recipes, and the best of them will allow you to cook the meat tastier. Excellent quality barbecue will allow you to gradually earn a permanent clientele.
Think carefully about the range. Start directly from the menu of kebabs. The main percentage of the take for a traditional shashlik from pork salmon and cervix. Gradually introduce a range of less common varieties: veal, lamb, ribs, tongue, kebab, chicken, fish skewers. It is possible that customers will have to taste some of these varieties, and he will be branded for your barbecue.
Enter related products. First of all, this beer and other drinks. For stationary cafe it is advisable to offer a good selection of Beers, with an emphasis on live grades. In addition, the kebab shop will be popular and other food that traditionally accompanies a spontaneous feast: dry snacks, and fish, juices, sweets for children, side dishes.
Useful advice
Consider the correct flow of the skewers. Pita bread, pickled onions, delicious sauces, tasty bread, lots of greenery – all this must come as a free addition to skewers. Rest assured that these costs will be justified.