Instruction
To open a store register, OOO. Legal entity it is easier to win a city contest for the opening of trade enterprise food and non-food items social purpose.
Apply to the administration of the city (Prefecture or region) for a store opening social trading in a particular area. At this point you should already have contracts with suppliers of goods from the list of socially significant. While the retail price of such goods shall be determined on 10-15% lower than the city. And to veterans, pensioners and citizens of privileged categories shall be granted an additional discount up to 10%. In the list of commodities approved by the state statistics Committee, includes 33 names of products and name 3 non-food items.
To provide the cheapest price for the products you can due to the fact that the company is social trading can have benefits when renting premises. The room can allocate the city administration Fund non-residential premises of free appointment. The goods of social significance you can purchase from different suppliers (of course, if they have all the correct documents and certificates). So your store is on a par with the advertised product can be a product that is not inferior to him in quality, but cheaper. This item to enter the social list.
Get special accreditation as a business for social purpose. With the administration of city (district) sign a tripartite agreement on social partnership. The administration has the right to monitor the activities of these stores, participate in the pricing of Essentials.
The so-called the is social store can take over the administration of city (district). She can recommend to visit these stores in social security agencies, nursing homes, public associations of veterans and pensioners.
Label products at reduced prices special colored price tags to the buyer was easier to navigate. Additionally, you can make a discount card, which will provide additional discount.
Advice 2: How to open a online shop in social networks
Social networks provide a huge opportunity for business. Daily pageviews several thousand people, the effect of word of mouth, the ability to communicate with customers – a big plus when you create an online store.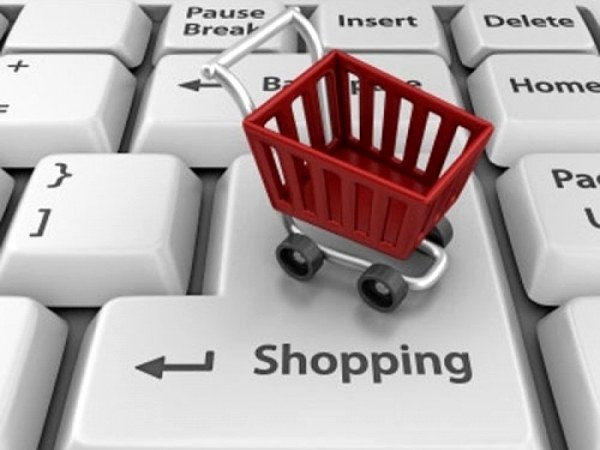 Deciding to create an online store in a social network, you need to clearly define what will be sold there. In order to attract buyers, the goods must have some kind of uniqueness, or your proposals must be attractive to the audience.


How to set up shop on the social network

First, you need to find suppliers. If you have a business in real life, the Internet can be a platform for the sale of goods. If you're starting from scratch, meticulously select the stores that send goods to Russia. This will allow you to save on services of intermediaries.

Create a new community or social network profile. The group gives the opportunity to open threads and post pictures of clients. This is useful for writing reviews and showing things in real life, for example, put on the buyer. Personal page gives you the opportunity to invite people who are not listed among friends. You can combine these options, registering a personal profile and posting a link in it to the group.

After creating the page create multiple albums with examples of your products. Photos should be of good size and quality. So they are more interested buyers. Under a photo it is desirable to indicate the price that people are not asked to repeat several times.

Be sure to write your terms of delivery and payment, as well as the conditions of the order. You're alone in the city or send the goods by mail, do I need a Deposit, etc. Mention that to a new store with no reviews and reputation people will be treated suspiciously. Therefore, the prepayment of 100% is unlikely to satisfy the customers.

Attract customers at an early stage things in stock that people will be able to see, try on, test. Ask customers to leave their reviews after purchasing, will be to develop a rating.


Some tips for doing business online

Use the tab "access Statistics". So you will be able to track the number of visitors to your store, their age and location. Through shares, reposts and special offers you can adjust the number of users coming to the page.

Social networks provide the opportunity to promote your group among the selected audience. This will help to attract visitors, sending invitations to everyone.

From the beginning, be polite with clients, promptly answer their questions, and help with the selection of products. Lining happen to everyone, does not gloss over information, if parcels are delayed. Apologize and ask to wait.

Make sure you have a complex username and password. This will keep from breaking the page and lost clients.
Advice 3: How to open an online store Vkontakte?
E-Commerce is gaining momentum with each passing year. Opening a complete online store requires sufficient investments. To minimize costs and just try your hand, start to sell clothes through a social network "Vkontakte".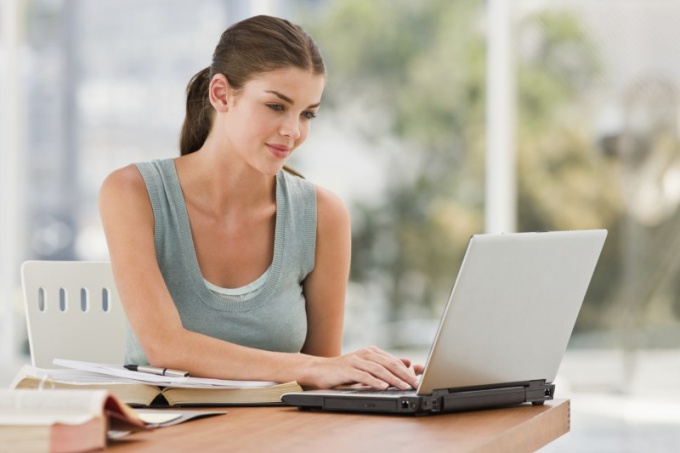 Training is required
Before you open a business, spend at least a minimum of research. Even if you have little knowledge in marketing, try to analyze the situation in that niche that are going to work. Examine existing clothing stores in the network vkontakte.ru - it will give you the most complete picture of the competitors, their mistakes and their strengths. Certainly in the research process, you will have your own interesting ideas.
Don't forget to register as an individual entrepreneur or open a legal entity, as even such commercial activities must be conducted legally.
The choice of goods and suppliers
The advantage of trading in social networks is that you can start this business small, with small attachments or none at all. At the initial stage you can work on the system pre-orders: it is enough to spread the goods available to the supplier, collect the orders and a prepayment and then to make a purchase. However, this method requires much effort to win customers, because not all potential buyers will agree to such a scheme. That is why, if you have start-up capital, spend it on an interesting and original product.
Select brands and products that will distinguish you from your competitors. Remember that through social networks often buy either very cheap, or fancy clothes, which is difficult to find in retail. Find suppliers who supply small quantities. Consider also the option of purchasing at a foreign Internet auctions.
The creation and execution of account
For a successful business in network "Vkontakte", use all the features of this resource. Register your profile and create a similar public (group or page). On the website "Vkontakte" banned commercial accounts, so the administration can block such a profile, or forced to change his name. So you can even duplicate the information in the profile and in the public, to reach a wider audience and not lose data.
Lay out albums with quality photos. From level photos affects almost half of sales success. Under each of the place information about the product. The topics will detail the working conditions, table linen and other delivery methods.
If you have the opportunity to make an individual page design to be different from other online stores.
Promotion
The main method of promotion of the shop "Vkontakte" - an invitation of an increasing number of people. In this social network is a daily limit on adding friends, so you should do this work regularly, it is not necessary to join everyone. Use the filter to choose your target audience, send invitations to friends of your competitors or participants in the respective groups.
Think of a promotion or a bonus system to attract and retain loyal customers. Please inform about these events to the public.
Sign up on related forums and recommend your online store to interested users. Try to keep your message did not look like advertising, but as an opinion or recommendation.