Instruction
A thrift store is different from the usual that sells no products received from wholesalers, distributors or manufacturers, and used, which are accepted a Commission from the population. The undoubted benefits of such a store is that at the initial stage do not require large expenditures on the purchase of goods, since payment to the seller you can only after the sale of his stuff by charging a certain percentage of the transaction amount. In fact, the thrift store is more of a mediation organization than shopping.
Unlike thrift, store buying, gives people the opportunity to get money for your goods, and requires the store of all the risks associated with the sale. Naturally, to buy things you need 10-20% below the purchase price. Many people need money immediately, so such a store would be unlikely to experience a shortage in the product.
First we need to decide what exactly you intend to buy. The most popular option is to buy the population of small electronic appliances, cell phones, jewelry. The advantage here is that to implement such a product you do not need large retail space, so you can save considerably on rent, while diversified thrift shop need a fairly large size for demonstration and storage of goods.
Choosing a direction and getting all the necessary permissions (you can do this yourself or with the help of lawyers providing services for registration of entrepreneurs), you can start to look for a suitable place to rent. It is not necessary to strive in the Central shopping centers of the city, as the rent there is very high. Much better to rent a few square meters in the market or in the shopping centre in a residential area. Depending on the degree of provincialism of the rental will cost around 5 to 15 thousand rubles per month. Also need to consider the cost of equipment point of sale, cash register, showcases, counters.
At first, you will be able to work behind the counter yourself, not to spend money on wages. Of course, in order to correctly assess brought you a Commission the product, you must have some special knowledge (to understand the electronics, precious metals, old coins and books).
Not do without advertising. It makes no sense to spend huge money on television or radio advertising, place ads in Newspapers, hanging near the sign or banner. Very effective advertising in elevators and the entrances of the houses located near to your store. The cost of such advertising will be about 5-10 thousand rubles at the initial stage. In addition, you'll need start-up capital directly to purchase goods. Here you can come only with their capabilities and assessments of the market, although it hardly makes sense to trade a pair of used phones, or one or two gold bracelets, after all, a rich assortment will attract more possible buyers.
Useful advice
To avoid buying stolen goods, it makes sense to demand from the seller the documents.
Advice 2 : How to open a thrift store in Ukraine
Consignment shops were popular in the days of the Soviet Union. Now they are also very common and often give their owners a good income. Specialize in consignment shops can on anything: equipment, things, clothes.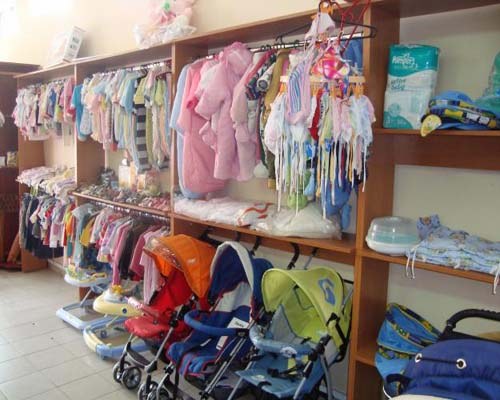 You will need
- business plan;
premises;
- registration of the SPD;
printing;
magazines to receive goods on Commission.
Instruction
In order to open a Commission shop decoration LLC or SP need not enough to open a regular individual entrepreneurship. The advantage of this type of business in a relatively small investment of capital. Will have to invest only in rent and advertising. Product same people will bring themselves. Besides, the money raised from the sale of things for some time remain on hands and can be used in circulation.
For successful business you can gradually reduce the price to attract buyers, to record information from the public, as to who is selling and to engage in brokering. To the Commission to take the goods of the bankrupt entrepreneurs. Also in store you can open a workshop on repair of clothes.
But before you open a pawnshop, you need to think about his business plan, prepare financial plan for the first year of work to develop forms 1 and 2 W for the reception of goods on Commission. Then make commodity labels, write the user manual for trade etc.
After addressing these organizational issues can safely record the birth of his enterprise on the paper according to the current legislation. For this you need to register SPD (business entity) Commission on trade or retail trade in shoes and clothing.
Tax better to choose one, but its application is possible when you are going to trade by themselves, without attracting sellers. For legal registration of your business you must also register with the local tax office and various Ukrainian funds.
Since the contract with the consignors (people who donate goods for sale) you need to seal, give permission to its production in the MIA.
The total amount of the registration fee and Commission store will take several months and cost about 250 hryvnias or 1000. To expedite the registration process, you can contact the law firm, but its services will result in 3,000 hryvnia, or 12,000 rubles.