You will need
A computer with a powerful graphics card and a minimum of 512Mb memory, the programs Power Point or Windows Movie Maker, photo or video camera, microphone.
Instruction
Collect the material for future excursions. These can be either pictures, footage or video material. Think about how you will start your tour that will happen in time, and how to make it interesting. This is necessary in order to understand the principle that you need to choose the material. Organize all the information you have into the script. From it should be clear that when you show up.
Run a computer program in which you will collect all the material of the tour. If you are doing a presentation, then choose the Power Point. Spread all of the photos in the order in which they should be according to the script. Sound can be recorded in the same program, but you will need a microphone. In the "settings" tab in the "slide Show" click "Record narration". Save the project. Virtual tour is ready.
To create a virtual tour in the form of a film, go to the Windows Movie Maker. Create a project, select the format in which you shot the video, specify the save directory. Click File -> Import and select all the video files that you want to use.
Distribute all video on the track according to the scenario. Click File -> Export and specify where to save the movietour. In the future, using the program Nero to create a DVD with a film.
Useful advice
When you burn the DVD make beautiful structured menu.
Advice 2: How to get an excursion to Ostankino TV tower
Ostankino tower is a remarkable feat of engineering second half of the 20th century. This is one of the main symbols of Moscow. With about 540 meters high, the tower crumpled takes pride of place in the world among the skyscrapers. It should be noted that more and more high buildings were built later than the tower, which made the world a stunning effect, and their creators have tried to surpass it in height.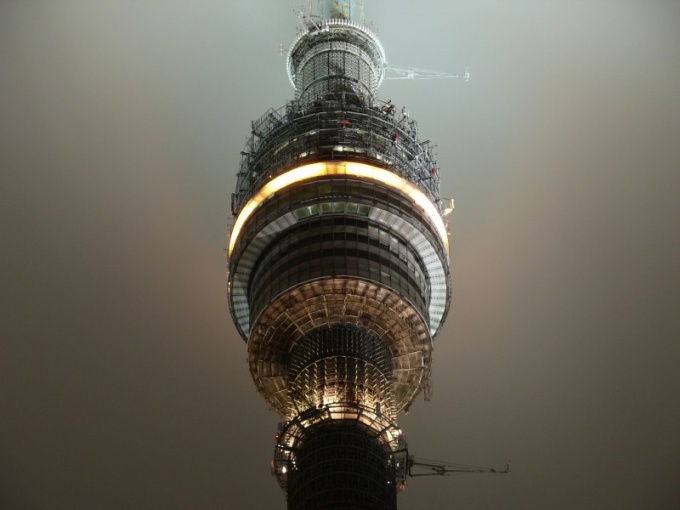 The tower was built by an outstanding architect and structural engineer Nikolai Nikitin. Its construction was 4 years, from 1963 to 1976. N. In. Nikitin was a very bold step: refused deep and very solid Foundation that will accelerate and cheapen the construction. The Foundation of the Ostankino TV tower is relatively small; this was achieved using the original design. Weight wide conical base of the tower is many times greater than the mass of thin and high mast transmitter, and 10 wide base supports allow to achieve a relatively low ground pressure. Ostankino tower immediately began to attract many visitors. Its observation decks offer stunning views of Moscow. The tourists were delighted, getting a lot of impressions. Many Muscovites and guests of the capital also sought to visit the restaurant "Seventh heaven", which occupied three floors in height from 328 to 334 meters. 27 August 2000 the tower was destroyed by fire. Fortunately, it was extinguished, to prevent the collapse of the towers. In 2008 she resumed the tour. To get to them, you must purchase entrance tickets. It should be noted that if the observation deck wants to attend organized group, numbering more than 10 people, for example, a school class, members of any company, public movement, etc., then tickets must be booked in advance. This can be done by phone 8 (495) 926-61-11 or by sending an order by e-mail 337m@tvtower.ru. The person who wants to organize a tour for groups over 10 persons may also make this order in person, appearing from 10-00 to 19-00 administrator tour of the tower housing. The same people who wish to visit the TV tower in private or in groups numbering less than 10 people, may purchase tickets on the first floor of the administration building (entrance via entrance # 2). Tickets are sold daily from 9-30 to 19-30. A glassed observation deck is located at an altitude of 337 metres and open at an altitude of 340 metres. Tourists get there by using elevators (lifting speed of 7 meters/second).
Advice 3: How to dress for the excursion
While on vacation abroad, people visit museums, see the sights. Inappropriate and calling the suit can complicate relations of tourists with local residents and authorities, so find out beforehand what attire is preferred for the outside of the hotel in this country.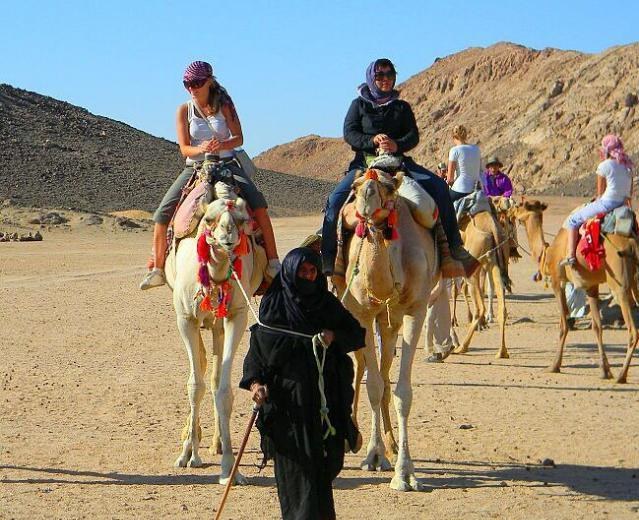 You will need
- decent clean clothes;
- headdress (in some countries).
Instruction
Dubai is a very popular resort among Russian tourists, who pay big money for tours and excursions. But the UAE has strict Muslim laws, to violate which is highly undesirable. It is forbidden outside the hotel to wear mini skirts and short shorts, in a swimsuit is also possible to swim and sunbathe enclosed beaches.
On many Caribbean Islands it is forbidden to wear camouflage clothing. Also not allowed on the beach Topless. If you are going on a tour of the city, put on clothes, in a swimsuit to go undesirable.
Egypt for many Russians became habitual and familiar, therefore, they behave there some inadvertently. The country is Muslim, so when I got dressed on the tour, choose a modest closed attire.
In Morocco, which has a strong Islamic tradition, women should dress very strictly, so as not to become subject to prosecution. Local women cover their hair, tourists also can wear a pretty scarf or a bright scarf. Headgear will protect you from prying and from the scorching rays of the sun.
In the resorts of Thailand, the reigning Western standards of clothing. But there will not be extra clean and ironed outfit. On a trip it is better to wear a shirt, not a t-shirt, a beautiful dress, but not threadbare shorts. Do not wear yellow or red clothes, these colors stand belonging to one of the warring political factions.
Turkey combines secular state with European customs and ancient traditions in remote areas of the country. The usual resort open shirt and shorts to change to a more closed clothes when visiting cultural centres, mosques and museums.
If you come to India or Sri Lanka, buy the national clothing of these countries, in it you will feel comfortable and convenient. Local residents of many countries in recent years has intensified the struggle for the preservation of their culture and customs, so it's best not to anger them a view of his naked body.
Fiji also preserved the conservative traditions that do not allow the presence on the streets, women in outrageous and provocative outfits. For tours of the local villages a better place to buy a sarong.
Traveling around the world and their homeland, do not forget about rules of decency. Choosing clothes for an event, be sure to make sure that she was clean, ironed and do not run counter to local customs. Some tours will require more special equipment.