You will need
– market analysis of advertisers and their interest in the advertisement;
– analysis of competitors over the past few months;
– data on young companies that entered the market in the last year.
Instruction
Explore the market of potential advertisers that may be interested in advertising. Often managers are insufficiently examined the industry in which they operate, due to which without attention is the businesses that have a small turnover. But as experience shows, it is the most selling budget promotional packages brings up half of the profits of each advertising company.
Take advantage of a client base of their colleagues in the case, if the company employs a staff of managers on
sales
. This method allows you to exchange with an employee of clients who for unknown reasons refuse to go on contact. In the advertising
business
e often plays an important role what kind of impression the Manager has made a potential advertiser. Most often, a crucial role is played by personal animosity, unpleasant Association with the image Manager or the failed acquaintance. Transmission potential client will be useful not only for the Manager but for the whole enterprise. So, the commercial Department will demonstrate loyalty and interest in the advertiser.
Analyze competitors in the event, if you do not conduct this monitoring on a monthly basis. Write down the names of all new advertisers, and those who refuse to cooperate with your company, preferring a competitive organization. Assume that forced the advertiser to refuse your offer, and what benefits it attract competitors. If you have come to the conclusion that the main problem does not depend on your work: poor quality of printing and a small circulation (for printed promotional publications) or small traffic in the area of banners (outdoor advertising), then take this issue to the meeting or inform about the results of the analysis of the immediate supervisor.
Advice 2: How to find advertisers
Advertisers are a necessary component of many types of successful business. Whatever type of business: media company or advertising Agency, publisher, or even a blog to be profitable, you need customers to pay for advertising. Well, if you could once and for all to find advertisers to forget about this concern, but in fact searches lead have all the time.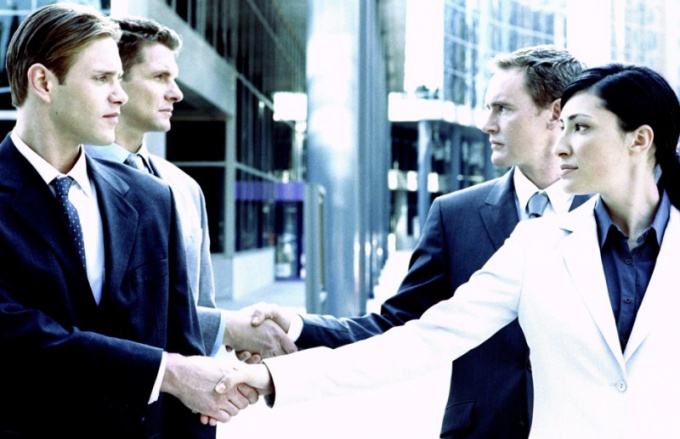 Instruction
Finding customers can be arranged in several ways. First you need to decide what your advertiser where it can be found. The most convenient and common database search is yellow pages, business directories in your city, search engines, and other podrobnyi resources. Method them good for small cities, as companies would gain relatively little.
For those who are looking for advertisers in major cities, you can try to search for target areas, or to focus only on large companies-a potentially big advertisers. There are sites that constantly publish the ratings of the largest companies in certain industries. Your task is to find the sites in their field as many of them and there are always new.
In some specific cases when you need to get feedback from a specific group of customers, located in a small town, specific area or within a trading platform, you need to contact them directly yourself. Several people, whose number depends on the size of coverage area, suitable for all entrepreneurs and offer a package of advertising services. The agreement can be concluded on the spot. If the entrepreneur no, turns out its coordinates, you can leave an offer. Sometimes the most effective way.
If the search takes you, and your employees, to increase their effectiveness, you can enter the plan found customers. It is necessary to calculate their number based on how much would be enough. If we assume that currently you already have enough advertisers, you need to consider that approximately 20-30% of clients during the year, dropping out for different reasons. So you need each month to find new. Really work months per year not 12, and 10, as January and August, you can almost not be considered. This figure, which is the percent annual loss of customers, divided by 10, and should fill each Manager during the month. Enter promotion system and reduction factor the payment, if the plan was not implemented.
Can be effective approach, in which managers are divided into two camps: some bring in new clients and deal with them first 3-5 months, the latter are all regular customers. In this case, since the first are much heavier, their percentage should be considerably higher, while the second percentage is greatly reduced. They have a large customer base, so the managers of the second group have an incentive to expand cooperation with the advertiser.
It is advisable to search advertisers handled by a special employee, and if the company is large, then several. Someone should "sit on the phone," prozvanivaya customers from the database, to clarify whether a person takes the decision, what is the approximate size of company (we need to develop the characteristics of your industry), from time to time passing on this information to those who will work directly with clients.