You will need
* Crepe paper (crepe paper) pink and green colors;
* Glue;
* Scissors;
* A thin wire and wire for the stems;
* Round candy;
* Gold paper.
Instruction
Candy must be wrapped in gilt paper. For this cut square with the expectation that it can be wrapped candy. Gather all the ends into one ponytail and secure it with wire. Tight ends will be a bed of roses.
Take pink crepe paper and cut from it 2 squares 6*6 cm One side of the squares round. The curved cut must be across the corrugations. Give the shape of petals, stretching the middle. Get two convex lobes. Overlap the petals on top of each other with a small offset, drip the glue, and wrap them around the candy, squeezing and twisting the base.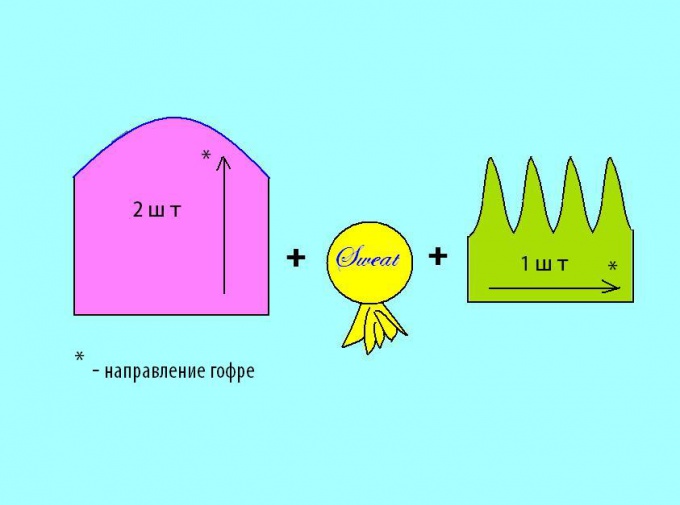 To Bud, it is necessary to glue the calyx. Make a four-petal calyx from the green crepepaper. Lubricate the lower part with glue and wrap the sepal Bud. Trim the excess ends, gently push the thick wire in the center of the pedicle and wrap the ribbon cut from green paper, masking the cut. The petals spread, a stretch of territory that they get more volume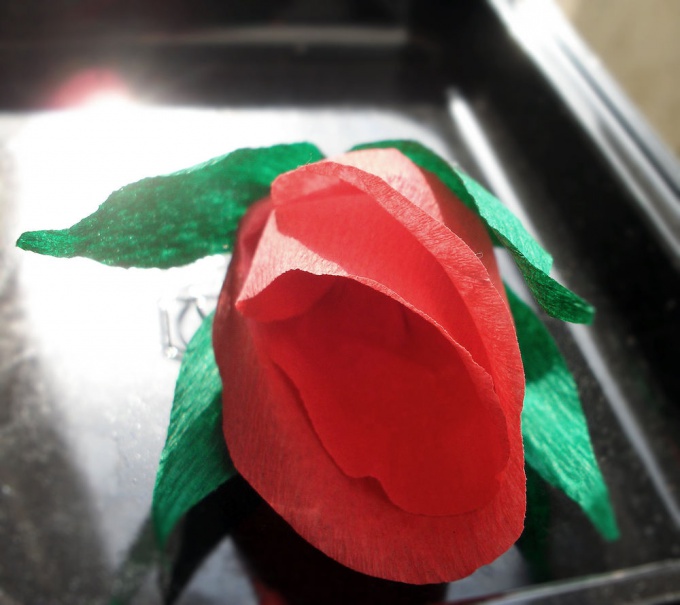 Flower with candy ready. In the design of the bouquet, use your own taste, using floral accessories: white mesh, foil, pearl beads, If you want to make a large round bouquet, make a billet of foam with a semicircular shape. In it you will stick to roses. Really need a lot of them. Then carefully drape the basis. You can also just collect roses 15-17, as usual bouquet and tie them with a gift bow.
Remember that candy bouquets are quite heavy, so the ground they have to be durable. For this reason, it is not necessary to do a stalk of rose too long.
Useful advice
Crepe paper is very plastic and skillfully, it can give any form. With a little practice, the flowers will be out very quickly.