Instruction
If the child is still small, look for publications for parents, who will hold a competition of children's pictures or are looking for a model on the cover. Make good quality images and send to the log. If the child will like the editorial, he has the opportunity to appear on the cover of the publication. The more publications will receive pictures of your child, the more likely that it will notice.
Children aged 3 to 5 show in an acting Agency. Now all agencies are interested in other actors and models because the industry of children's goods and services is now experiencing unprecedented growth. Talent agencies are happy to accept children in their ranks. You only need to make a good portfolio and update it with the growth of the child. When an advertising Agency is looking for models, primarily the base of the young actors. While children need completely different types and ages. So, you don't need to worry about every year growing up, the child is becoming less popular.
Do everything to ensure that the child noticed. Try to get to the extras for shooting gear children's TV channel. On the websites of the studios always hangs the schedule of auditions for the filming. Send pictures of the child in a large advertising Agency.
Give the child to classes at a fashion school. Such schools need to teach the child to work on the runway, will teach the art of fashion show, choreography, acting. Classes ability to work on camera. Before entry into the model school, ask what fashion houses and advertising agencies it works, what joint projects have already been implemented.
Be prepared for the fact that the visit of auditions and views time-consuming and often does not bring desired results. All auditions are held on weekdays, children are invited to them a lot and waiting time can take several hours.
Advice 2: What does the child development center
Companies with a proud name "the center of development", it would seem, must be different from regular education. And different... Mainly, the prices for the services provided. In General, their programmes work with children are consistent with those implemented in public institutions of preschool and school education. But in most such institutions there are, at least one qualitative difference from General education: offering quite a wide range of services, they are to a greater or lesser extent, retain the specialization, i.e. focused on certain activities with certain groups of children.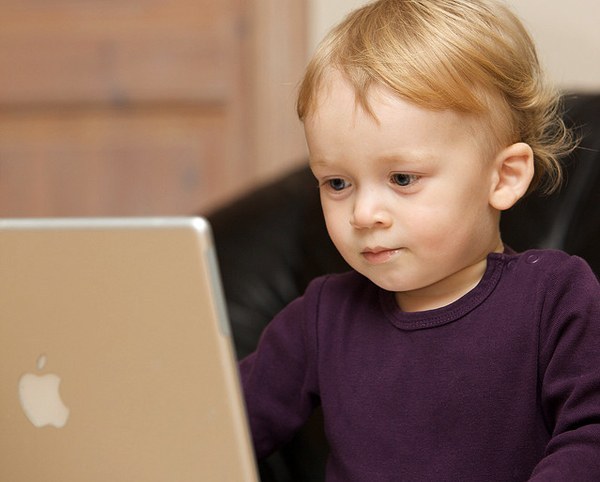 It is possible to formulate not very hard, but, nevertheless, a clear classification of the centres of child's development according to several criteria. Among these signs in the first place, can be called the age of the target groups of children that can be posadowsky, preschool and school.

Programme of work with children Dokudovskoe age mainly focused on teaching children self-care, to inculcate them the simple skills of interaction and communication with peers and adults, to familiarize them with the peculiarities of life in society other than the family.

For children of preschool age in the foreground, the formation of such skills that will provide them with an easier transition to school. Such skills can be divided into interactive, educational, and skills of self-control. The emphasis here is on the development of General and linguistic abilities of the child, development of his creative and cognitive activity. Also, children of this age to instill basic ethical concepts such as "friendship", "mutual", "respect", etc.

For school children development centers can offer a variety of programs that the child can choose together with their parents without being restricted to a rigid timetable and mandatory training programme. First, it can be a variety of hobby groups, sports clubs, specialized training programs, etc. secondly, the centers offer children additional or in-depth training in the subjects of compulsory schooling. Some centers can also offer the services of the tutoring and training of children of senior school age to pass exam.

The second important criterion by which to classify development of the child, is the specialization and adaptation of programs for children with various physical and mental peculiarities, as well as the qualifications of the teaching staff of the institution. For not quite healthy children it can be a special set of physical exercises developed with the specific disease of the child for children with distinctive mental properties it can be classes on social adaptation of the child in the form of trainings, role games, psychological assistance to children and their families, if necessary – work with your doctor, speech therapist, etc.

Similar programs can be developed for so-called gifted children. Unfortunately, they have much more in common with children in some way flawed than "safe", "normal". And the main problem for them consists not in the speedy development of the special abilities, which can manifest in early childhood. Just often it happens so that this category of children receives the least common of parental love, affection and care. It is to him placing excessive demands, often to them overwhelming. Hence their emotional lability, feelings of alienation, of being misunderstood, loneliness, physical and mental exhaustion and other things that can lead to very serious mental disorders. Therefore, along with the programs for the development of special abilities at the forefront for these children is social and psychological adaptation, which will allow them to become really talented, harmonious, full.

There are other criteria to classify centers of child development, but their description is beyond the scope of one article. Whatever it was, deciding to give the child to a particular educational institution, do not rely on advertising, laudatory reviews from its official website and "sincere" conversation with the Director. Read reports that CRR parent forums, talk with students, read all legal documentation governing its activities, to consult with independent educators and psychologists. Visit "open house" and open events held in either UVA, in the end, ask your child whether he wants to be in this institution, and only after that make the final decision.