Instruction
Transportation is a rather common kind of business, therefore competition in this segment of the market may be quite high. So better to start with a detailed analysis of firms that provide similar services. Make a document that will contain information about the services, cost, peculiarities of these companies. In a separate column take their titles. This will help to understand the main trends and avoid repetitions.
The name of the trucking company is better to choose a fairly short (preferably one word, consisting of 2-3 syllables), clearly spoken ("Mosparameters" or "Rosvneshtorg" customers will not be easy to remember and pronounce).
Analyze the names of the competitors. Mark ideas that you found most successful or interesting. Think about how you will be able to create something similar. Decide which algorithm you will choose the name for his company: to emphasize basic services (e.g. "Carrier", "Freighter", etc.) or to focus on the quality of the service (for example, "Reliable companion", "Best carrier" (etc.)
If you are planning to work not only on the territory of their country, but also abroad, make sure that the name is correctly perceived by our foreign partners. Use the anglicisms, borrowed words (e.g., "Truck", "Cargo", "Good Way", etc.)
Attract your partners or employees to develop a name for the company. Organize brainstorming, during which each must offer one, but preferably several options. During the second stage it is necessary to constructively discuss, checking for compliance activities of the company, euphony, ease of writing.

If you collect all at one time could not, give "homework" and choose from ready-made options for yourself.
Advice 2: How to name your firm
The title of your own firm's approach should be even more serious than the choice of name for a child because there are limitations that will not allow you to give your company any name. You need to know about these limits so you don't have to challenge your right to this title through the courts.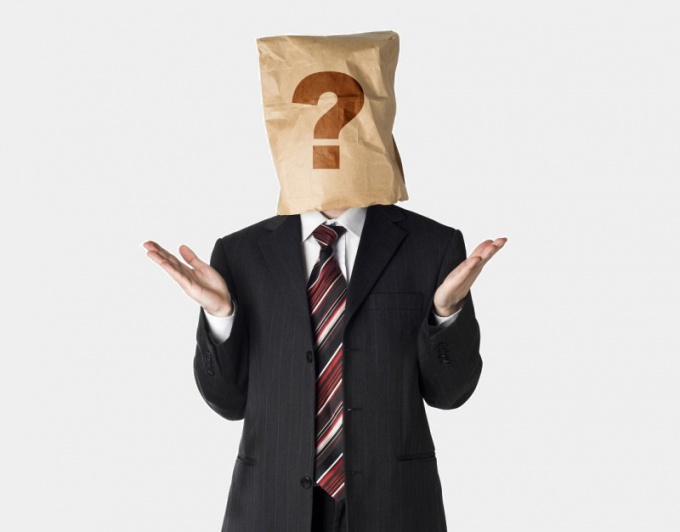 Instruction
Better to call their
firm
's own name, in this case, you will not even need to register the name of your company. But, unfortunately, this method is not always good – the company name should be short and memorable, cause potential customers or customers a positive Association.
Pick a company name to reflect its scope of activities, for example, "Firebird" can be called outlets, where fried chicken grill and "Trowel" - shop of building materials or construction firm. Let your imagination free and use your favorite sound combinations. For example, calling the store with goods for children, use of diminutive suffixes.
Focus on the target audience of your company, think about the clients and the customers with whom you will cooperate. Accepted name, sounding optimistic and perky. Subconsciously, people already pre-configured positive if the title has the word "Fun", "Good" and even "Cool outfit", for example, if we are talking about youth clothing store.
Use bright, catchy names, and in the case of young people say and slang. Would be appropriate and the kind of language used to communicate to Internet users, especially if we are talking about the computer lounge or Internet cafe.
But you should know that you cannot use the name of the company the names of countries and geographical regions, cities and parties are protected by law and you will have to pay for the use of these names, if you insist.
Hold a contest among their customers or customers, invite them to choose from several names that you invent for your company. Let them make the choice, the better they will refer you to the firm.
To have a few names will not interfere in the moment when you will start the registration of the company. Such a name may already be registered and protected trademark.
Advice 3: How to start a trucking
To engage in cargo transportation, it is necessary to be guided by certain knowledge. Because this business is quite dynamic and requires from entrepreneurs a lot of care and responsibility.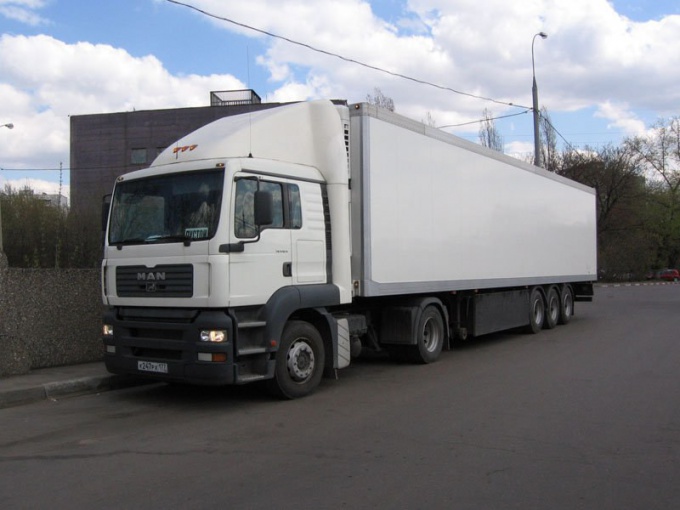 Instruction
Buy or rent the space where you will be able to have their own office. Then equip it with the necessary furniture, electronic equipment and office equipment.
Write the business plan activities of your future company. Analyze it, what could be the planned indicators of the income of the company, the risks that may emerge during the course of your business and how these risks can be eliminated.
Buy a few trucks that will have different purposes and tonnage. If you don't have enough cash to buy cars, unable to find the owners-drivers of such cars and to conclude a Treaty with them.
Remember that all the expensive machinery must be registered with the tax authorities. That is, for each car you must have on hands all allowing documents.
Register your company. For this you need to contact the tax authorities for registration or to register in the form of an individual entrepreneur.
Write an application for a license and attach the required documents:— copy of the certificate confirming the registration of an entrepreneur;— certificate of registration of the individual entrepreneur or LLC on the account in tax authority; documents that confirm the presence of vehicles;— documents confirming qualification of drivers;— copies of constituent documents and information about entering all the necessary information for this documentation in the unified state register. All copies of documents must be notarized.
Pay the state fee for consideration of an application for a license. Attach the receipt on its payment to the above documents and pass the documents along with the application to state bodies.
Hire the staff. You will need: a lawyer, accountant, HR Manager, Manager, logistics Manager, sales Manager, drivers.